Advertise in this newsletter and reach thousands!

List your property or activity!
Add your Event to our Calendar
From your "Colorado's Best Deals" Email Announcements subscription.
Spring has arrived in the Rocky Mountains! Warm days and cool nights allow for nearly unlimited recreational options. Monarch Mountain and Ski Cooper are still open, and there is plenty of snow in the high country for snowmobilers and backcountry travelers. Buena Vista and Salida are dry and the trails are in great shape for biking and hiking. The blue wing olive mayfly hatch is underway, and the Gold Medal waters of the Arkansas River are in prime shape for spring fishing! 
Here are a few of the things happening this April.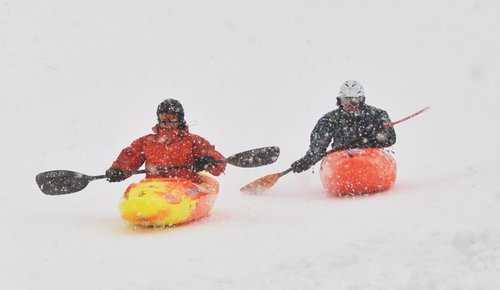 Kayaks on Snow is Monarch's signature event. Contestants race head to head, similar to Skier Cross, down a specially designed course featuring berms, banks, and bumps, ending in an icy pond! This event is as fun to watch as it is to race. Great sponsors will be on hand to provide plenty of stoke for this unique event. 
Date: April 9th
Location: Monarch Mountain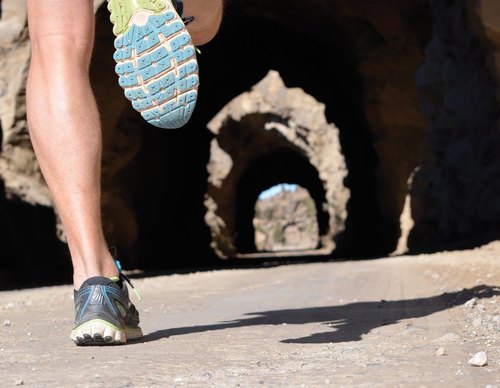 The Tunnels Ten Mile Race is a new race to Buena Vista for the 2016 racing season. It is a unique and picturesque route that begins approximately 9 miles north of Buena Vista near the Antero Pump Station.
The route follows the Arkansas River for the majority of the race and runners will run on a gravel road, which used to be the Midland Railroad Grade until it was abandoned in May of 1922. The old railroad tunnels still remain and athletes will run through the series of tunnels between miles 6 and 7. This is a net downhill race with an elevation loss of approximately 683'. There is a section of about 2 miles of the race that is on pavement and 1 mile on dirt trail.

Date: April 17th
Location: Midland Railroad Grade, Buena Vista
 
Leadville Winter Mountain Bike Series
Eastside Epic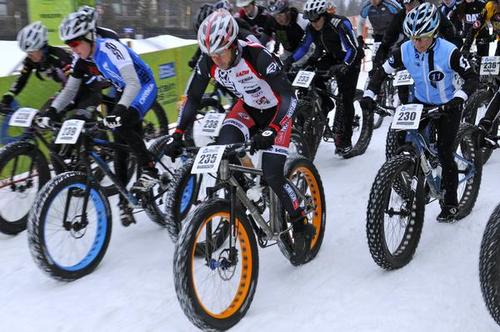 This is the final race of the 2015/16 season! These winter fatbike races have become very popular, for riders and spectators. The Eastside Epic is a daytime race that tours part of Leadville's historic mining district. There are many beautiful spots to watch the race both in town and out on the trail.
Date: April 23rd
Race Starts at 10am at 
700 East 8th St.
Register/Check In: 8am at Cycles of Life, 309 Harrison Ave.,
Book Raft Trips Early and Save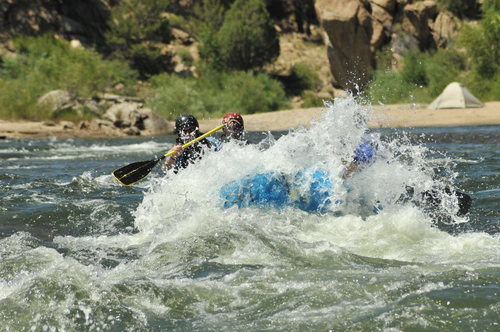 The Arkansas Valley is home to many of the most fun and often rafted sections of river in the country. The two most popular sections of river are (recently designated) Browns Canyon National Monument and the Royal Gorge; both offer stunning scenery, abundant wildlife, and challenging whitewater. True adventure seekers and experienced rafters can head upstream to the more difficult Numbers and Pine Creek sections that leave many boaters trembling in their booties.  Mellow floats abound on the Arkansas River as well, so families looking for a scenic outing without a surge of adrenaline will delight in the splendor of traveling through the heart of Fourteener Country by raft.
Many rafting outfitters offer discounts for booking your trip early. Check out our list of Arkansas River guides and save money by booking early. 

Check out our 
Facebook page
 for the latest special offers, amazing pictures, and upcoming event information.