Now take a Christmas paus.
Let us take you to a Hawaiian beach together with the latest single from Surf Philosophies.
Artist: Surf Philosophies
Self titeled debut album out Januari the 20th.
"deliriously inventive, a piece of stripped down lysergic pop that plays by its own rules. 'Bonecrusher' is a case in point - short and snappy"
"Sticks like smoke."
I didn't mention this during our last meeting but one night in particular, when we were already off the coast of Mexico, I had the door to my balcony open as I tried to sleep, and I felt you, almost as if you were in the room. And I quickly fell asleep to the sound of the ocean.

Nauseating colors

Strange light fixtures

and swaying.

BONECRUSHER
is stolen stolen stolen and yet underneath all this compound interest
something new emerges.
As before.
Surf Philosophies are first and foremost a moving picture.

They started to come back together to make music after a year break from their old band. Daniel had left Sweden and was camped out in France alone, surfing and driving down to Bilbao and the beaches at Sopelana. After looking at new instruments and really spending years surrounded by electronic artists they finally felt able to move away from being dependent on having to choose between acoustic instruments and computers.

When creating the songs as with the ideas and concepts, they have a wealth of inspiration. Daniel travels all the time, touring with friends around Europe in theatres and at festivals. Each song has DNA from different airports, hotels, parties and meetings. Sometimes, the drums would come from one country and the lyrics from another. Eventually once in the rehearsal space, Daniel would present a song in whatever rough form it had, and Fred would start to add chords and bass lines, inspire new paths or eventually re-imagine songs from different parts.

This; no rules, don't care, no sympathy attitude, is a part of the surf philosophy.

In the water, when surfing on the wave, everything can roll along nice and slowly. But all of a sudden a freak wave or a storm or a thrashing can force one to change everything, and then with just as little warning one can be back to normal or washed up on shore. Nature is slightly disinterested. And this strangely beautiful yet apathetic force is what they try to imbibe the music with. Songs come and go and start and stop and change and make sense and make no sense.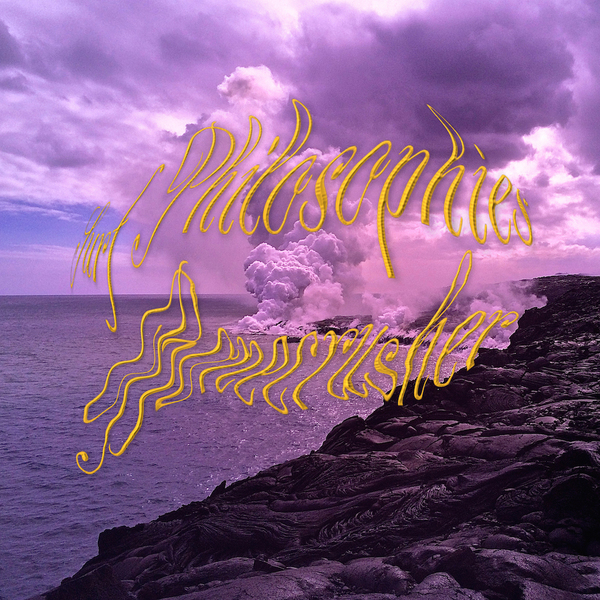 Surf Philosophies don't care what you think.

We are the seagulls squawking for food,

We are the whales singing for the ocean,

We are the sharks mistaking surfers for seals.
---
The Fine Arts Showcase
Den svenska tystnaden
Boeoes Kaelstigen
Andreas Tilliander
The Bear Quartet
Surf Philosophies
Dmitry Fyodorov
Björns vänner
Alice Boman
Emil Jensen
Hey Elbow
YAST
VED
OLD