HOTEL'S DOUBLE BOOKING PAYS OFF
BVA: FIRST HALF OF 2014 UP
FROZEN PASSES 2 MILLION MARK…
…DISNEY SHAPES UP FOR SECOND HALF OF THE YEAR
LEGO MOVIE IS WARNER'S "BIGGEST EVER" EST BOW
BLINKBOX BUILDS WITH LEGO
STANLEY ADDS ROLES AT WARNER
AMAZON'S EXTANT EXCELS
HMV ENJOYS STRONG YEAR
BLOOD FLOWS ON TO DIGITAL
HORROR SHOW PULLS WOMAN
WUAKI GOES BRITISH
A RE:FINED EVENING
SKIN MAKES ITS MARK
SPIELBERG BOX FOR THE AUTUMN
GHOSTS RETURN FOR ANNIVERSARY HAUNTING
QUOTE OF THE WEEK
AT THE MOVIES
TWEET OF THE WEEK
TRAILERS OF THE WEEK
---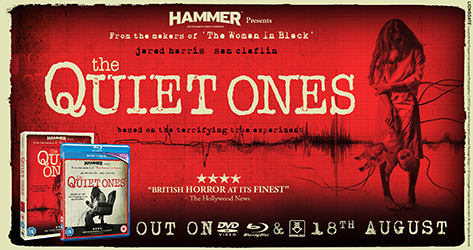 ---
If you can't read this newsletter or see the ads, please click
here
It Was A Good Week For… Loads of good news this week, read on…
It Was A Bad Week For… we've just said there's loads of good news, let's not spoil it, eh?
It's good news week (part 1): Fox was reaping the rewards of its forward thinking in scheduling two releases - The Grand Budapest Hotel and The Book Thief - together, which enabled the major to place the two titles alongside each other and leverage more marketing and PR opportunities. Both titles have been selling strongly and Fox's Ryan Virgo said: "We're delighted with the sales to date for both The Grand Budapest Hotel and The Book Thief, both quality films that were critically well received and loved by audiences. Our combined marketing strategy has helped position these at the forefront of the marketplace this week."

It's good news week (part 2): The BVA has published figures for the first half of 2014, which make for some impressive reading and fly in the face of accepted wisdom (certainly among some sections of the press). The market, excluding physical rental, was up from £903 million to £909 million. It represents a rise of 0.7 per cent. There was a 33 per cent rise in digital video entertainment spending, up to £360 million. More than 63 million discs were sold in the first six months. Commenting on the figures, BVA director general Lavinia Carey said: "These results demonstrate that tens of millions of people love buying and watching videos all year round, in both physical and digital formats. The top three titles alone sold almost 4 million copies between them in the first six months of this year." Richard Broughton, director of broadband at IHS says: "Subscription is the key driver of growth for digital, but the emergence of new players in the digital retail landscape – namely Sky, BT and Amazon – is injecting new vigour into the market."
---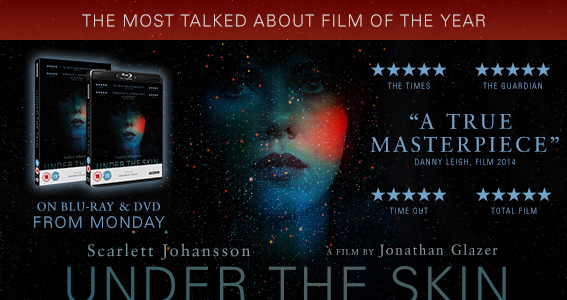 ---
It's good news week (part 3): Biggest seller of the year so far? Why, that'd be the unstoppable Disney animated title Frozen. Not only did it boost he overall market, it helped the children's DVD sector enjoy a whopping 59 per cent rise in fortunes. Commenting on its success, Disney's general manager, retail for UK and Ireland Mike Stagg said: "We're really pleased with the performance of our home entertainment releases over the first half of 2014. Frozen has sold over 2 million copies on DVD and Blu-Ray in just 12 weeks since launch and sales of other titles such as Thor: The Dark World, Monsters University and Planes as well as our catalogue titles have also been very strong. Over the coming months we have a great slate to look forward to with releases including Captain America: The Winter Soldier, Muppets Most Wanted and Maleficent."

It's good news week (part 4): Warner enjoyed a remarkable first half of 2014 too, with two of the top four sellers from January to June in the shape of The Hobbit: The Desolation Of Smaug and Gravity. And it is set to enjoy one of the biggest releases of the second half of 2014 in the (block-y) shape of The Lego Movie. The film is out on July 21 in physical formats after its digital bow this week. And what a week it had too. As Warner md John Stanley said: "We're really pleased with our new release performance so far this year, being blessed with some great product like Hobbit and Gravity definitely helped. Both performed brilliantly on BD and 3D as well. Next up for us is the Lego Movie, it launched on EST this week and is already our fastest selling EST title ever. So, all looks very positive for the DVD release on July 21, especially with the great retail support we've got lined up."
It's good news week (part 5): Sticking with The Lego Movie, blinkbox has been pushing the film hard this week on its digital bow. In keeping with its current strategy, it's offering Clubcard points from parent Tesco (500 this time) as well as 50 per cent off tickets for Legoland. Commenting on its early sales, blinkbox md Adrian Letts said: "The Lego movie is on track to be our best-selling early digital release title ever. At blinkbox, where we are all about the movie experience, The Lego Movie represents the perfect storm, a fantastic title available from us before it's out on DVD plus a great relevant offer – money off a day out at the Legoland Resort. We look forward to giving our customers many more great movie experiences throughout the year."

Back to Warner md John Stanley and he had another reason to celebrate this week as he added leadership of Warner Bros Digital Distribution and Warner Bros Consumer Products divisions to his existing role heading up home entertainment at the studio. Commenting on the appointment, Warner's Josh Berger said: "In this well-deserved appointment, John's new broader remit reflects our commitment to cross-category selling, a concept that he has spearheaded to tremendous success over the years. With our products being increasingly sold across many different platforms, John is well positioned to maximise the sales of our key franchises in one joined-up operation."

It's good news week (part 6 or so): Another service celebrating one of its biggest ever days was Amazon Prime Instant Video, which launched its latest exclusive programme, Extant, this week. It's been accompanied by an impressive above the line campaign – complete with TV advertising. It launched the programme with an event at BAFTA, with assorted journalists cosying up to a robot, before being treated to an exclusive screening. And when it finally went live, on Thursday July 10, it had a hugely impressive bow, quickly becoming its most successful exclusive ever. Its audience was three times that of its previous best, the recently launched second series of Vikings. Commenting on its success, Amazon's Russell Morris said: "Extant is a new frontier for our service, with its Hollywood pedigree and star studded cast, this exclusive marks our commitment to offering customers access to some of the most anticipated shows in the world. With premiere figures outstripping our hugely popular exclusive show Vikings, Extant looks set to be the television event of the summer."
---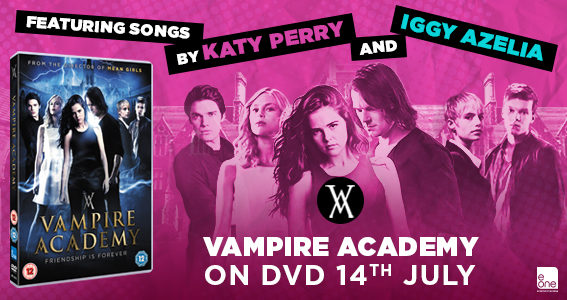 ---
And still the good news comes: HMV has been talking about its return to form this week - sales for the year ending June 2014, its first full year out of administration, totalled £700 million. like for like sales in the second quarter of 2014 were up more than 9 per cent, with visual sales growing by 5 per cent. Overall visual sales are up 2 per cent and the business is, Hilco chief Paul McGowan said it was "very profitable".

Another busy week in the world of the digital world, as the seventh and final season of HBO's True Blood arrived on Amazon Instant Video, blinkbox, Google Play, Wuaki.tv and others. Commenting on its arrival ,HBO's Colin Smith said: "True Blood is still going strong and we're sad to see it finish – it's been seven years of fantastic sales results and bar-raising marketing campaigns. There's also the final season on DVD and Blu-ray yet to come, and we're really interested to see what lies ahead, as it joins a long list of HBO catalogue classics"

Perhaps the most interesting story in this arena is from our pals at TheHorrorShow.tv. For the ever-growing genre-based service has inked an exclusive deal to screen the rather excellent The Woman. So far so normal, as it will appear first and exclusively on TheHorrorShow.tv. But it will also be launching its own physical label, releasing the title on DVD Blu-ray and Steelbook editions, released on August 18. The online version will be released first ahead of that date. Commenting on the plans, TheHorrorShow.tv's David Hughes said: "Having celebrated our site's first birthday by uploading our 200th horror film, we are hugely excited about this new acquisition, which heralds our entry into the physical market with a lavish all-formats edition of Lucky McKee's brilliant 2011 horror film, The Woman. Of course, TheHorrorShow.TV is primarily a digital platform, but the physical side of film distribution shows no signs of slowing down, and we want to give horror fans as much choice as possible about how they consume their favourite genre." The film's director, Lucky McKee, commented: "I am delighted The Woman has found a new home in the UK with TheHorrorShow.TV. With this new edition, fans will get a chance to watch the film along with me, as I have recorded a brand new commentary track within the home that inspired the story." Meanwhile the ppv service is also launching a subscription service, with many of its 200-plus films being offered to subscribers for £4.99 a month.
---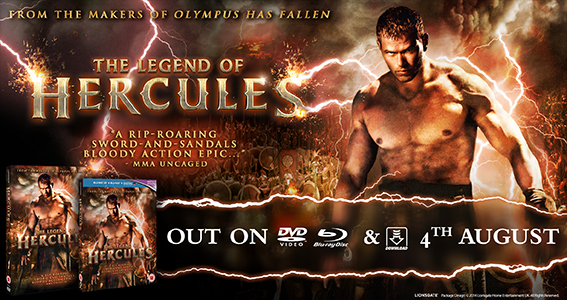 ---
Another increasingly busy service is wuaki.tv. It too has been forging ahead, inking a raft of deals with the likes of Metrodome, Kaleidoscope, The Movie Partnership and Content Media Corporation, with a Best Of British branded range of titles, divided into two separate offerings, Classic (A Hard Day's Night, The Ipcress File and Lawrence Of Arabia) and Modern (The King's Speech, The Borderlands, A Lonely Place To Die). Commenting on the new range Wuaki.tv's UK content director Simon Homent said: "We know movie fans are always interested in seeing the latest releases, but there's a whole lot more than just Hollywood blockbusters that they enjoy watching - and we've now got the best of British on Wuaki.tv. We have hundreds of new titles being added, everything from The Beatles having A Hard Day's Night, to paranormal goings on in the West Country in The Borderlands. We are working on more deals of this kind as no other streaming service is focusing on the best of British cinema in this way, and we believe it will really help set Wuaki.tv apart in the market."

To the cosy Central and Co bar in the heart of London's West End where the re:fine group, the DVD and Blu-ray authoring and content encoding service was throwing the summer party to end all summer parties. The venue was packed to the rafters with the great and good of the industry who were out in force to celebrate with the company, which has recently been galvanised by the arrival of respected industry players such as Christos Glaridis and James Greenwall.

Monday June 14 sees another big release in the shape of Under The Skin, a title we've already waxed lyrical about after the campaign was effectively launched by Studiocanal at this year's Meltdown event. Commenting on the release, Studiocanal's Emilie Barra said: "We're delighted to be releasing Jonathan Glazer's masterpiece and sci-fi game changer Under The Skin on DVD, Blu-ray, Limited Edition Steelbook Blu-Ray and VOD on Monday. We positioned Under The Skin as 'the most talked about film of the year' and 'the new masterpiece from Jonathan Glazer (Birth, Sexy Beast) starring Scarlett Johansson'. In Jonathan Glazer's words, the packaging had to look 'iconic'. Our aim was to stay true to the beautiful poster art with the challenge of making the dark artwork stand out on-shelf and in our advertising. We therefore went for a beautiful rainbow-board finish on the O-ring as well as black Blu-ray case which is bound to please Blu-Ray geeks like me. As the film has been reviewed so well the five star reviews became the focal point of our creative as well as the tagline 'The most talked about film of the year'. We are running an extensive press and digital campaign as well as an outdoor campaign with four-sheet posters on the London and Glasgow undergrounds. There will be a launch event with composer Mica Levi DJing on the night. It's been an absolute pleasure to work on such a masterpiece which I think will go down in film history and will be referenced for years to come."
---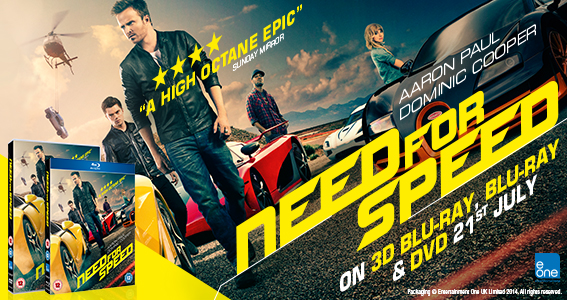 ---
A lavish box set has drawn admiring comments from the online community over the past seven days or so. Universal is launching the Steven Spielberg Director's Collection set, which features some of the director's greatest works, including four (1941, Always, Duel and The Sugarland Express) that have never appeared on Blu-ray before. The set also includes ET. Jaws, Jurassic Park and The Lost World: Jurassic Park. The box, out on October 13, contains a book on the director's work and, from the early pictures, looks gorgeous. A Universal statement said; 'We are really excited to announce that we are releasing Steven Spielberg's Director's Collection on Blu-ray - the fans have spoken and we have listened. The collection includes Academy Award winners, classics, and unforgettable memories that we have all grown up with and several hours of newly digital re-mastered content. Our pre-order campaign will continue over the coming weeks and is key to the success of this collection. The focus will be on the four films that are new to Blu-ray, pulling out the cast and ensuring that familiarity around these films builds. We are engaging fans through their Spielberg knowledge by getting them to build a virtual boxset, The Lost Boxset, which are films that almost were, Spielberg's projects that didn't get completed or made, and then ours is the juxtaposition of the one that has been made."

It's the 30th anniversary of Ghostbusters this year (we fondly remember seeing it at our local fleapit when it opened in the UK) and to mark the occasion Sony Pictures Home Entertainment is embarking on a major initiative that will see the film arriving on Blu-ray in a standard edition and a box set pulling it together with its sequel, available for the first time on the format in its anniversary edition. The Blu-ray is out on September 1 in the UK, with a one-day only theatrical release at the end of October. Rory Bruer, president, worldwide distribution for Sony Pictures, said: "Ghostbusters is still one of our studio's most beloved franchises – I was lucky enough to work on the release of the film on its first run, so it's a real thrill for me to see that it's still connecting with audiences everywhere. On the big screen or in home entertainment, this is a great movie to experience again and again." Senior evp for worldwide marketing Lexine Wong said: "To celebrate this milestone anniversary, we wanted to create something new and collectible for fans. These new Ghostbusters Blu-rays will feature the highest quality presentation along with new content that reflects the rich history of this iconic franchise."
---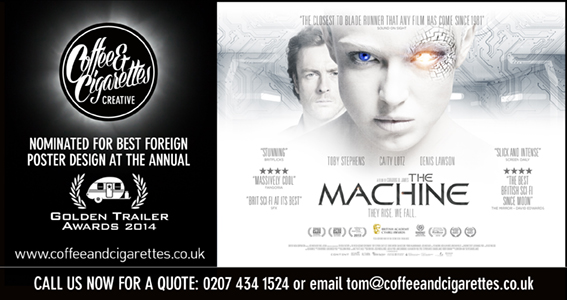 ---
QUOTE OF THE WEEK
"The audience experience is distinct from home entertainment, but not so much that people seek it out for its own sake. The experience must distinguish itself in other ways. And it will. The public will lay down their money to those studios, theatres and filmmakers who value the theatrical experience and create a new distinction from home entertainment that will enthral — just as movies fought back with widescreen and multitrack sound when television first nipped at its heels. These developments will require innovation, experimentation and expense, not cost-cutting exercises disguised as digital "upgrades" or gimmickry aimed at justifying variable ticket pricing. The theatrical window is to the movie business what live concerts are to the music business—and no one goes to a concert to be played an MP3 on a bare stage. The theatres of the future will be bigger and more beautiful than ever before. They will employ expensive presentation formats that cannot be accessed or reproduced in the home (such as, ironically, film prints). And they will still enjoy exclusivity, as studios relearn the tremendous economic value of the staggered release of their products."
Christopher Nolan, on the future of filmgoing and the home entertainment business

AT THE MOVIES
Mrs Brown's Boys D'Movie continued to confound critics with another strong showing, it has taken more than £9 million at UK cinemas. Meanwhile, the only new entry in the top 10 was Tammy, which took just under £500,000. This weekend will offer bumper business, with both How To Train Your Dragon 2 and Transformers: Age Of Extinction entering with big numbers thanks to their recent previews.

After the huge success of Maleficent, it was obvious that Disney would look to its vast catalogue for properties ripe for live action treatment. Cinderella and The Jungle Book are already on the way and net up looks to be Dumbo, with the big-eared elephant currently set to follow other chums into the real world…

Guillermo Del Toro has one more project to work on before he finally settles down to do Pacific Rim 2, the eagerly awaited blockbuster sequel. He's already got Crimson Peak, a horror film to come, and, ahead of the sequel, he's planning what he says is a weird black and white film with one creature in it… John Hurt is set to star.

Rumours have been swirling around about the second series of True Detective. HBO executives said the cast may be unveiled imminently and it is likely they will be recognisable names. As soon as that news had broken, US site Deadline claimed that one of those names would be Colin Farrell, who was "deep in negotiations" to star…

To subscribe to The Raygun newsletter, please email info@theraygun.co.uk
with subscribe in the subject matter
To unsubscribe, email info@theraygun.co.uk with unsubscribe in the subject
For editorial or advertising queries, contact tim@theraygun.co.uk