History Corner
When Governor Arthur Phillip first satisfied his curiosity by sailing into Pittwater on March 3, 1788, he was eager to see more. The broad mouth of the Hawkesbury River beckoned and he emphasized his desire to further explore Broken Bay, the vast sheet of water, in his despatch to Lord Sydney, England's Secretary of the Home Department, responsible for colonial affairs.
On June 6 the following year Phillip led a second expedition to Broken Bay to explore even further into the river mouth and spent four days examining the features of the area., camping on what he named

Mullet Island (now changed to Dangar Island). The urge to return yet again was strong and , after returning to Sydney for more provisions, Phillip's two boats travelled for a third time up the river which Phillip named the Hawkesbury after the Earl of Liverpool , Baron Hawkesbury, who, at that time, had assumed charge of the colonies. On July 2 the party reached the junction of the Hawkesbury and MacDonald Rivers, next arriving at the Hawkesbury's link with the Colo River and then with South Creek three days later. It was at the latter point that, five years later, the first white settlement on the Hawkesbury was established by Lieutenant-Governor Francis Grose.
The following day , Phillip and his party reached the site of the town of Windsor, proceeding only a little further upstream until, near the junction of what was to be known as the Grose River, further progress was blocked . The Governor then turned back, concluding that the boats were near the river's source. Little did he know that this was more than 80 miles (148km) to the south and that two expeditions were exploring the river from two different approaches, giving it two different names!
NEXT MONTH: The Hawkesbury's early inhabitants
Cartoon of the Month

(click small calendar to download)

Download a full version of this months calendar, ready for printing - click the calendar image above.
Shar's Speedy Peking Duck

Luv-a-duck Roast Duck breasts (available from Devitt's)
Dried rice paper sheets
Iceberg lettuce
Woollies oriental sweet plum sauce



Remove and slice duck breasts. Re-assemble with skin up and grill till crisp.
Soak the same number of rice paper sheets in warm water until soft (2-3 minutes) and dry in a tea towel

Serving hints
Take all ingredients to the table separately
Place a sheet of rice paper on a plate, put lettuce on first, then a slice of duck and finally
a little sweet plum sauce before rolling it up and eating in the fingers.
Pittwater plays a part in Indigenous Health
September 18 was Close the Gap Day: part of Oxfam's campaign to improve Indigenous Health. A group of 18 people gathered on the Island to view a short DVD and sign a pledge to demand Indigenous health equality. Read more about this campaign at;
http://www.oxfam.org.au/campaigns/indigenous-health
30-Second Stress Buster Exercises
For Technology Frustrations
Are you one of the 'tech rage' sufferers?
Do you find yourself blowing your top when the printer jams or an error message pops up?
Can you feel frustration and rage bubbling up inside you, and does it explode all over the nearest innocent person?
Computers, printers, phone systems and so on are inanimate, and therefore don't respond to our rantings and ravings. Unfortunately, more often than not, we vent our feelings on our workmates or our tech support team, who really don't deserve it.
The next time you feel 'the rage' taking hold try this exercise: -

You've probably heard the old saying of counting to 10 before you say anything? Well, there is good

basis behind the practice, and this exercise takes it a little further. The aim here is to empty your head of any thoughts, feelings, frustrations or emotions for just 30-seconds, by employing the counting method. However, here we count backwards from 27, and we do it with the breath. Once you have finished the exercise you will feel much calmer and more able to cope ...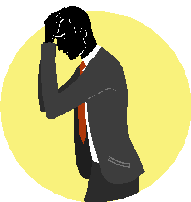 * Clear your head.
* Count backwards from 27 with the breath: for example 27 inhale, 27 exhale, 26 inhale and 26 exhale and so on.
* Keep counting and focusing only on the breath.
* If a thought or feeling does pop into your head, or you become distracted by a noise, don't worry, simply acknowledge it, and go back to counting, starting again at 27. Do not allow the initial thought to develop into a train of thoughts, catch it as early as you can.
* Now the aim is not necessarily to get to zero, be honest with yourself, if you find your mind wandering, don't be hard on yourself, just recognise it and start counting again from the beginning.
* After just 30-seconds you will notice that your initial frustration subsides, and you can focus more on solving the problem or finding alternatives, instead of raging at your friends.
* This is a good exercise to practise in its own right, as with repetition, your natural ability to calm thoughts and settle emotions increases. (with thanks to Zen at Work)
Cleaner - for general hostel cleaning
Receptionist/cleaner - combination of hostel reception and general cleaning work
Hours can vary.
Please contact Sarah on
pittwater@yhansw.org.au
or 02-99995748 (8 -11 and 5-8)
Asparagus Fern is probably Pittwater's worst weed.
Pittwater Natural Heritage Association has received several grants from the Federal Government fund to help control it, the latest for $45 000. Most of this is spent on bush regeneration contract work in bushland reserves and managed by Pittwater Council.
The community volunteer event is Asparagus Fern Out day on October 20, to encourage residents to remove it from private land.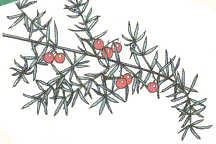 To help you do this, free weed bags will be available from Scotland Island Lodge.
To dig out Asparagus Fern, just remove the woody crown at the base of the fronds. The white water tubers on the roots will not sprout if left in the ground.
Please leave full bags of Asparagus Fern on the public wharf nearest to you. NPWS will arrange collection in the week following.
For more information contact Karin Nippard Pittwater Council's Bushcare Officer on 9970 1111 or Mel Hall, NPWS, 9472 8953, or 0419 753 805
Roast Strawberries - a perfect Spring dessert

Strawberries are fantastically cheap at the moment, so here is a great recipe that is easy and will give your offshore family a real treat!
Ingredients (serves 4)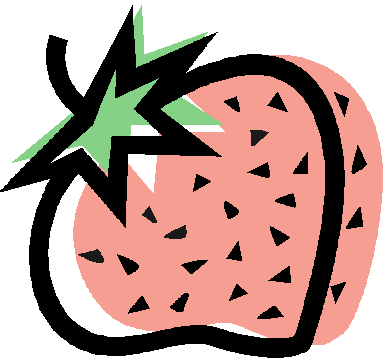 750g strawberries, washed, dried, hulled, sliced
1 tablespoon white sugar
3/4 cup Greek-style yoghurt
1 teaspoon ground cinnamon
Method
Preheat oven to 220°C. Line a shallow baking dish with baking paper.
Place strawberries into prepared baking dish. Sprinkle with sugar. Roast for 20 minutes or until strawberries are tender. Set aside to cool for 15 minutes.
Combine yoghurt and cinnamon. Spoon into 4 serving glasses. Top with strawberries. Drizzle with pan juices. Serve.
Source: Super Food Ideas - November 2004
Australian citizens who are 17 years old can apply for enrolment by completing an electoral enrolment form. The applicant's name will then be placed on the electoral roll so they will be able to vote in Commonwealth, State and Territory elections as soon as they turn 18.
Electorate: Mackellar Telephone: 132326 Fax: 02 9997 2586 Email: Mackellar@aec.gov.au Address: Level 4 Peninsula Business Centre 20 Bungan St MONA VALE NSW 2103 Postal Address: PO Box 399 MONA VALE NSW 2103
Emergency Contact Numbers
NSW Police: 000, Police Assistance Line: 13 1444, general information 9281 0000
Broken Bay Water Police 9979 4944 or 0412 162 093
NSW Fire Service: 000, general information 9265 2999
NSW Ambulance Service: 000, general information 9320 7777
Rural Fire Service: 000, general information 9450 3000
State Emergency Service, Warringah/Pittwater SES: 9486 3399
National Parks & Wildlife Service: 000, general information 9457 9322
Dept of Community Services: general information 9977 6011
Sydney Water: 132 090
Energy Australia: 131 388, (ah) 131 909
Membership of SIRA, Emergency Scotland Island Water Contacts and Application for Water + Guidelines for water, in one document: click here for information (while online)
Airlines, Buses and Railways

Weather
Join SIRA

You can now join the Scotland Island Residents Association by clicking here. Please print the page and return the completed form to SIRA at this address: The Treasurer, SIRA, PO Box 70, Church Point 2105. Please NO CASH. Contact SIRA at sirapittwater@hotmail.com

Join WPCA

To join the Western Pittwater Community Association, contact Michael Wiener at m2wiener@bigpond.net.au
Archived Newsletters A complete set of past electronic newsletters since publication of this newsletter began in May 2000, can be found and read at https://www.ymlp.com/pubarchive.php?sira or by clicking here

or by visiting the Mona Vale Library. The Island website is at www.scotlandisland.org.au
Finally:
If you would like to contribute to this newsletter it's easy!. Send an e-mail to the editor by clicking here. Type your short contribution (100 words would be fine) and assuming it is of general interest to the community, does not include matter of a political nature and is not offensive to your neighbours, it will appear next month.

To get on and off this newsletter, click here or got to: http://www.scotlandisland.org.au/signup . To change your address, click the 'modify' link at the bottom of this newsletter.
The views expressed in this newsletter are not necessarily the views of the Scotland Island Residents Association (SIRA), or any of the associated Pittwater Offshore Resident's Committees