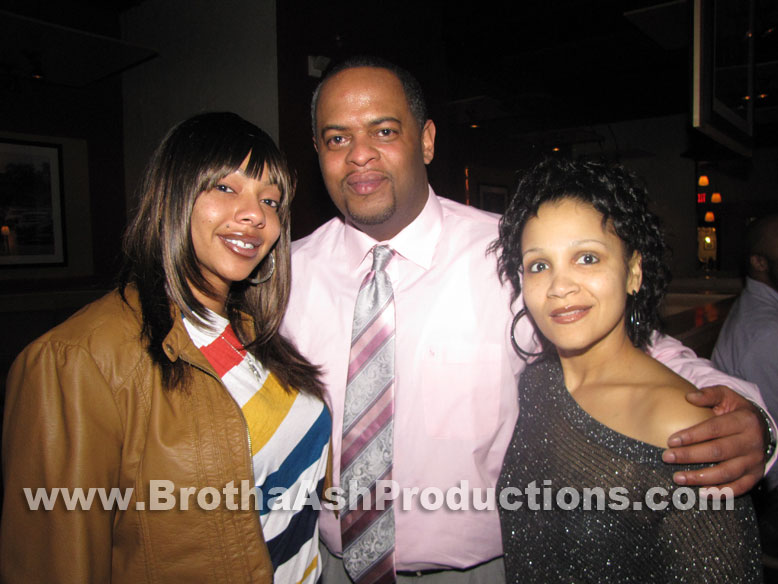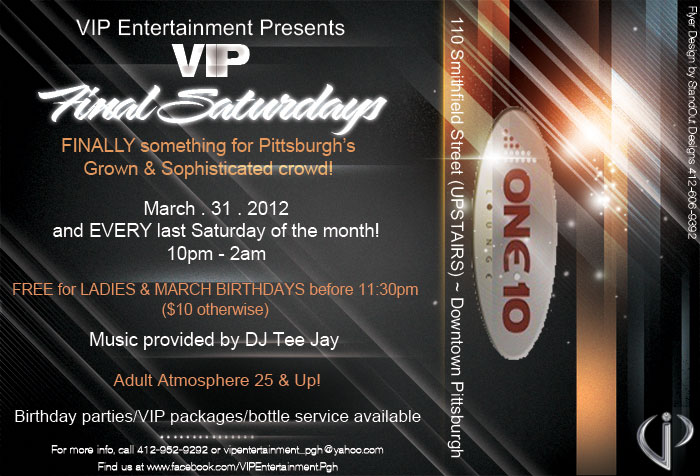 VIP ENTERTAINMENT PRESENTS
V I P
FINAL SATURDAYS
FINALLY something for Pittsburgh's Grown & Sophisticated crowd!
MARCH 31, 2012
and EVERY last Saturday of the month!
10pm - 2am
FREE for LADIES & MARCH BIRTHDAYS before 11:30pm
($10 otherwise)
Music provided by DJ Tee Jay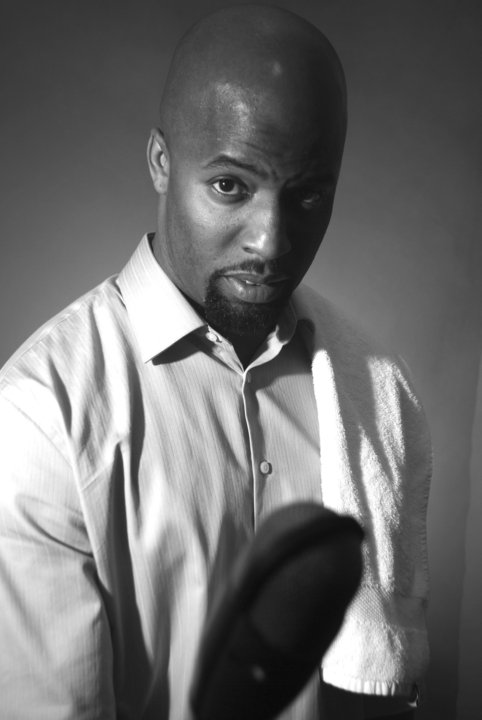 Adult Atmosphere 25 & Up!
Birthday parties/VIP packages/bottles service available
ONE 10
11O Smithfield Street (UPSTAIRS)
Downtown, Pittsburgh
For more info call 412.952.9292 or vipertainment_pgh@yahoo.com
Find us at www.facebook.com/VIPEntertainmPgh