---
---
One northern beaches council will be created

under amalgamation plans
May 12, 2016 5:21pm
John Morcombe
THERE will be a single council on the northern beaches and former Warringah Council administrator Dick Persson will be in charge.
Manly Mayor Jean Hay, Warringah Mayor Michael Regan and Pittwater deputy mayor Kylie Ferguson will comprise the interim council.

The announcement, merging Manly, Warringah and Pittwater Councils, comes as premier Mike Baird unveils a statewide program of amalgamations.

According to the legislation, it will be called the Northern Beaches Council.

Mergers have also been announced between Auburn and Holroyd councils in Sydney's west, between Cantebury and Bankstown councils and between three councils in the inner west.

Pittwater Council general manager Mark Ferguson will be the interim general manager of the new council and Manly Council general manager Henry Wong and Warringah general manager, Rik Hart will be deputy general managers.


It is understood the first election of the council will be in September 2017 and that the elected council will stand for three years only, so the following council election will coincide with the elections of all other councils in NSW.

The number of councillors to be elected to the new council at its first election is 15, according to the legislation, while there will be five wards.

The new council will follow the code of meeting practice of the former Manly Council.

Mr Persson was administrator of Warringah from 2003 to 2008 and also served briefly as administrator of Port Macquarie-Hastings Council.

Reprint from;
May 12, 2016 5:21pm


John Morcombe




Manly Daily





---
Objectors to $7m development prompt foreign


investor to build smaller residence on



Scotland Island
May 13, 2016 4:04pm
Sarah Swain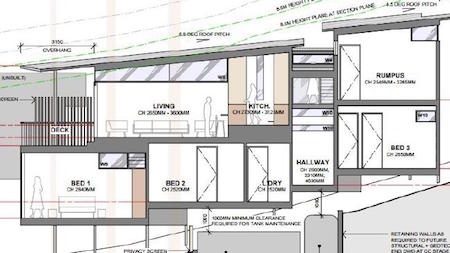 The new plans for Yamba on Scotland Island, which are far less lavish than before. Picture: Supplied




A  BILLIONAIRE foreign businessman has abandoned plans to build a lavish home at a peninsula beauty spot which locals feared could become a resort.



Far East Land and Housing Development's Philip Ng, who bought a property called Yamba on Scotland Island last year for $7 million, has submitted plans to build a smaller family home at the site.

Locals were outraged at the former plan for a $3 million creation across two blocks, which the owners said would be used by themselves and company guests.


About 70 people protest at the Yamba property on Scotland Island. Picture: Supplied


But locals, including members of Scotland Island Residents' Association, feared it would become a "glorified function centre," and held a picnic protest.

They said it showed "scant regard" for the island, despite assurances from the Far East Organization Australia Properties that they were not creating a holiday resort. But the company withdrew the plan after 90 submissions.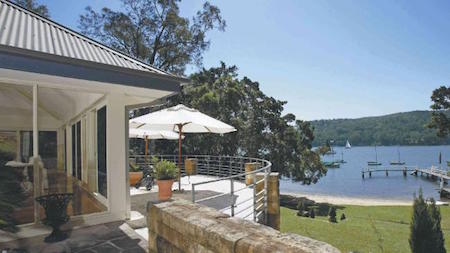 The existing home at Yamba on Robertson Road, Scotland Island.


The new DA, which has been lodged with the former Pittwater Council, is for a $1.6 million, three-bedroom, two-bathroom home.

Far East Organisation Australia Properties chief operating officer Vincent Yik said that they considered the feedback.

"The proposed development of the residence has been designed with the natural landscape in mind and is sensitive to the island environment," he said.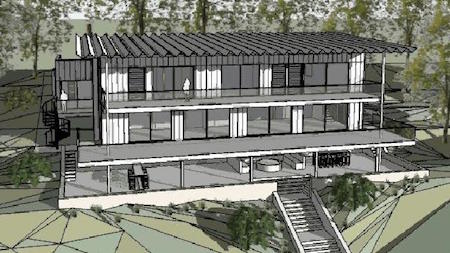 The old plans which were withdrawn for Yamba at Scotland Island Picture: Supplied
The new plans for Yamba on Scotland Island. Picture: Supplied


"At each stage we have taken into consideration the valuable feedback from the local community."

The Foreign Investment Review Board approved Mr Ng's purchase.

He is worth $10 billion.

Reprint from;


May 13, 2016 4:04pm


Sarah Swain
Manly Daily



---

Proposed Extra Ferry Services

Please fill in Survey.
Pittwater Council will be making changes to the commuter wharf at Church Point as part of the work scheduled for the new car park. In approximately 6 weeks, work will begin and there will be a smaller wharf to tie up commuter boats to. This will lead to a loss of 20-30 spots.

The Church Point Ferry Service will provide extra services to ease expected congestion at the commuter wharf. Please take the time to fill out the survey if you feel that an extra service would enable you to leave your boat at home.

The Survey can be found on our Facebook page or go to;

https://www.surveymonkey.com/r/CGR68CJ



---
HAVE YOU SEEN THIS BOAT
It was taken from Rose Bay around 3rd April

She is an old Scallop fishing boat, made of New Zealand Cowaery and Houne Pine of Tasmania and is about 19ft long. She was converted to a trailer/sailor about 40 years ago , which is when the cabin was also fitted, which sleeps a very cosy two!

When she was taken she was covered in a blue tarp – which didn't quite cover her. The most recent picture of her is the one on the trailer used in the post "Have you seen this boat".

The Police report number I was given is: E60593036.

If you do see it, or it is brought to you, please contact the police and/or I immediately with any details of person who has it.

It is of course possible, that whoever now has it, is not aware it is stolen!

My full details are below and I really appreciate any help you can give.

Julian Edwards

M: +61 401 943 249
E: julian@jeartconsultants.com.au
W: www.jeartconsultants.com.au



---
Seeking Accommodation
Long-term Island resident is seeking alternate house/ accommodation preferably on Island, but other localities considered.



Must have at least 2 bedrooms to accommodate self, office and work-room for sewing, storage of fabrics etc. Own furniture, so furnished not desirable. I have a cat, fairly old and harmless, but she's very afraid of dogs.

I am looking for reasonably cheap rent, but aren't we all? Sharing a house considered, if compatible, though I am fairly set in my ways! I am not a spring chicken, so don't fancy mountainous climbs, laden with stuff, if avoidable. My time-frame is by the end of June, but may be able to hold out a bit longer for the perfect solution.

If you can help, please contact me via email lizziebrand@outlook.com , home 99972026, mobile 0424341458 or business hours 99814247.
Thank you.



---
Wanted Packing Boxes
If you have packing boxes that are in good condition, and no longer needed,
I'd be happy to take them off your hands.

Please call Kelly on 0410 695 214




---
---
---
A complete set of past electronic newsletters since May 2000 can be found and read at https://ymlp.com/archive_gesgjgm.php or by clicking here or by visiting the Mona Vale Library.

The Island website is at www.scotlandisland.org.au


---
To Contribute
If you would like to contribute to this newsletter it's easy!. Send an e-mail to the editor (editor@scotlandisland.org.au) or by clicking here. Type your contribution (100 words or so would be fine) and assuming it is of general interest to the community, does not include matter of a political nature and is not offensive, it will appear next month.
Subscription Information
To get on and off this newsletter,

click here

or got to:

http://www.scotlandisland.org.au/signup .


To change your address, click the 'modify' link at the bottom of this newsletter or send an email to the

editor@scotlandisland.org.au


---
Follow the PON
---
The Online Local Contacts Guide
Click HERE to load
---
The views expressed in this newsletter are not necessarily the views of the Scotland Island Residents Association (SIRA), or the Western Pittwater Community Association (WPCA)
---