---

Performances:


Thursday December 19th at Frog Hollow and Church Point aboard the Laurel Mae, thanks to Toby Jay and Dave Shirley,





Choir Master:




John Lloyd





Choir Wrangler:


John Flower 0403 442 046



Words for 2013 Carols Afloat can be downloaded

HERE (PDF)



---
Scotland Island Dog Race
It's on again!
Same time same place
Christmas Eve 6pm @ Church Point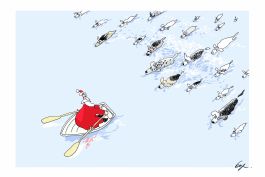 DETAILS:
Register your Dog from 2;30 to 5:30pm
Entry fee is 1 Longneck (Cold!) and 1 x Large Tin Dog Food
Official starting time 6pm (or thereabouts)
---
PINK WATER TAXIS HOLIDAY OPERATIONS
Christmas Day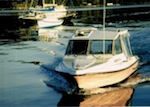 Rod Smith
7am to 11 am
(Lunch Break, no Taxis available)
3pm to 7pm

0428 238 190
---
Community Vehicle Xmas Day Service
---

Local Council Notices

ENLIVEN PITTWATER SPREADS CHRISTMAS CHEER



Enliven Pittwater is spreading the Christmas cheer with some festive fun throughout our village centres.

A charming Christmas 'yarn bombing' attack has occurred at Park Street, Mona Vale courtesy of the Woolly Wednesday knitting group from the library.

Council's Social, Community & Economic Coordinator Melinda Hewitt said the knitting group have embraced Council's program to enliven Pittwater by producing 'knit graffitti' as part of their plan to bring people together through the art of knitting and crocheting.

Newport is playing host to a 'Very Christo Christmas' with a quirky art installation at the community centre.

Ms Hewitt said the homage to the artist Christo would come in the shape of some large 'Christmas gifts' for the community to enjoy in the sculpture garden of the centre.

"Residents will also see the attractive Enliven Pittwater flags that are adding some festive cheer along Barrenjoey Road, Newport," she said.
 
Avalon, Mona Vale and Newport Chambers of Commerce along with Enliven Pittwater are also supporting special Christmas window displays for shops throughout the villages.

"We are encouraging residents to get on board, by spotting their favourite window display and tagging it #enlivenPittwater," said Ms Hewitt.

"Also expect to hear singers and musicians performing your favourite carols, along with some festive coloured lights that will pop up around the villages."

Ms Hewitt said the best way of keeping up-to-date on events throughout Pittwater is to download the free Enliven Pittwater app, available from the App Store and Google Play,

For more information about the Enliven Pittwater program visit www.pittwater.nsw.gov.au/enliven

Media contact:         Melinda Hewitt Pittwater Council Ph: 9970 1170



---
LOST iPhone5





I lost my phone near Bells on Sunday night (8 December 2013).



I have had a notification from "Find my iPhone" application that "a sound was played on Rachel's iPhone at 5:34pm on December 9, 2013 near Scotland Island 85 Richard Road".

The app has only just located it about 30 minutes ago (So looks like it's still right next to Bells).

I've put the phone on lost mode.It is now locked with a passcode, but it will display a message with my sister's number to call.  

Please call Olivia (0452 511 794) or Patrick (0416 591 495)



---
WANTED URGENTLY





I desperately need a "new" commuter boat that doesn't leak,  if anyone has one for sale?



Mine is on its feeble last legs and hardly makes it across the ditch it is so full of holes and oysters.
I have a good 15HP motor so I am only looking for a hull  that can happily get to and fro from Carols.

Please call Nettie 0410078754



---
Offshore Rental Wanted



Young couple would like to rent a self contained furnished boatshed/granny flat.

Offshore OK.

Period from 17th December 2013 until end of January 2014.

Joanna Green
Phone 99971289 or mob 0408680560



---
Are you thinking of selling?



Hello, we are a family of 4 (including 2 very active, lovely boys - 3 and nearly 6 years old) who are very keen to find a special place in the Offshore Community.

We've been looking at properties, and talking to whoever we can, for a while now and our preference is for entry level waterfront, or off water, on the northern side of Scotland Island, but we are open to other options.

We plan to initially rent out the purchased property with a view to move in in about one to two years, so rent back is an option.

We should have pre-approval for finance in a few weeks.

If you are thinking of selling, please call Ian on 0404 833 674, or email Ian and Robyn at ijrj@tpg.com.au.

Thanks.

Wishing you all a happy Christmas and New Year.
We can't wait to join the Offshore Community!



---
For Sale


Tinnie for Sale-Excellent Condition



$10,000 O.N.O



Late 2012 Stacer 399 proline side console tinnie with Yamaha 25hp 2 stroke outboard with electric start, both fastidiously maintained and in excellent condition.

Features Include:

Top quality LED navigation lights
2 Automatic Bilge Pumps with manual switches on the dashboard
12 volt DC Charger Socket with switch on the dashboard
Black Bimini with front and side clears that can be rolled up, in immaculate condition
Super strong welded bash bar
7 Cleats (two on the back, two in the middle, two next to the front bench and one on the bow)
Plenty of rope and a 2.5 metre chain with a padlock to secure the boat
Antifoul good for another 3 months
Water Separating fuel filter on the engine
Padded Driver's seat
Safety Gear: Anchor and Rope, Bailer, 4 Lifejackets, Torch, Fire Extinguisher, Air Horn
Two Keys to engine and all locks
AppleMark
Contact Jack- 0413096393 or xboxerlegend@gmail.com







---
---
Join SIRA
You can now join the Scotland Island Residents Association by
clicking here.
Please print the page and return the completed form to SIRA at this address:
The Treasurer, SIRA, PO Box 70, Church Point 2105.
Please NO CASH.

Contact SIRA at
 sirapittwater@gmail.com
Join WPCA

To join the Western Pittwater Community Association, contact Michael Wiener at
m2wiener@bigpond.net.au
---
Archived Newsletters


A complete set of past electronic newsletters since May 2000 can be found and read at https://ymlp.com/archive_gesgjgm.php  or by clicking here or by visiting the Mona Vale Library.

The Island website is at www.scotlandisland.org.au


---
To Contribute


If you would like to contribute to this newsletter it's easy!. Send an e-mail to the editor (editor@scotlandisland.org.au) or by clicking here. Type your contribution (100 words or so would be fine) and assuming it is of general interest to the community, does not include matter of a political nature and is not offensive, it will appear next month.

Subscription Information


To get on and off this newsletter,

click here

or got to:

http://www.scotlandisland.org.au/signup .


To change your address, click the 'modify' link at the bottom of this newsletter or send an email to the

editor@scotlandisland.org.au


---
Follow the PON
---
The Online Local Contacts Guide
 Click HERE to load
The views expressed in this newsletter are not necessarily the views of the Scotland Island Residents Association (SIRA), or the Western Pittwater Community Association (WPCA)
---