NMO JAZZ PRESENTS
Smooth First Fridays
Featuring
CHUCK & THE FELLAS
August 4, 2023 | 9pm - 2am
Hosted by Lisa Hopson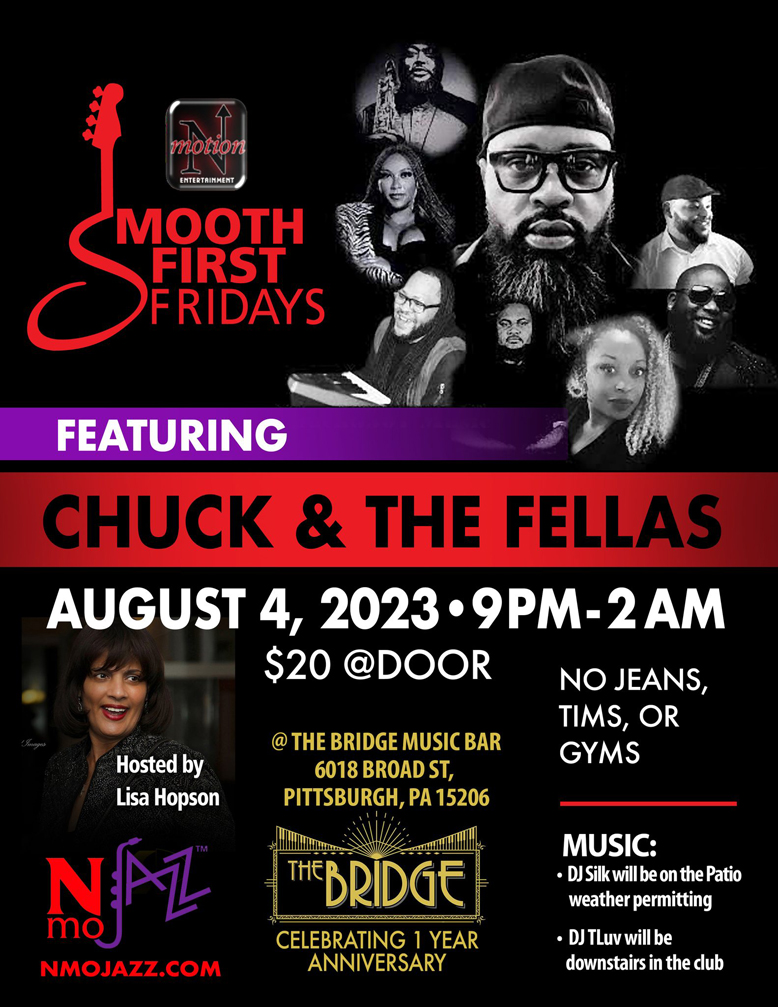 Hosted by Lisa Hopson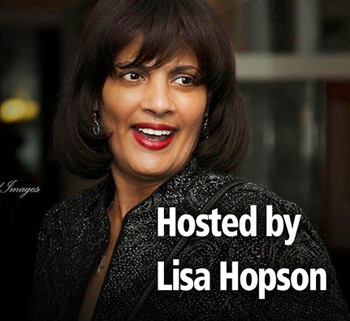 $20 @ DOOR
NO JEANS, TIMS, OR GYMS
MUSIC:
DJ Silk will be on the Patio weather permitting
DJ TLuv will be downstairs in the club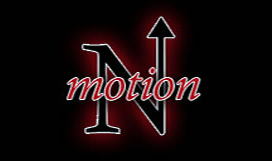 Smooth First Fridays is the best in live music and dancing with two of Pittsburgh's top DJ's. Our featured band is Chuck and The Fellas. Chuck and The Fellas will provide the best in contemporary jazz and R&B. DJ's Silk and TLuv will be putting it down on the turntables. Come and get your groove on out with DJ Silk out on the patio. You will have the option to slide downstairs in the club and hear the best in Old School with DJ TLuv.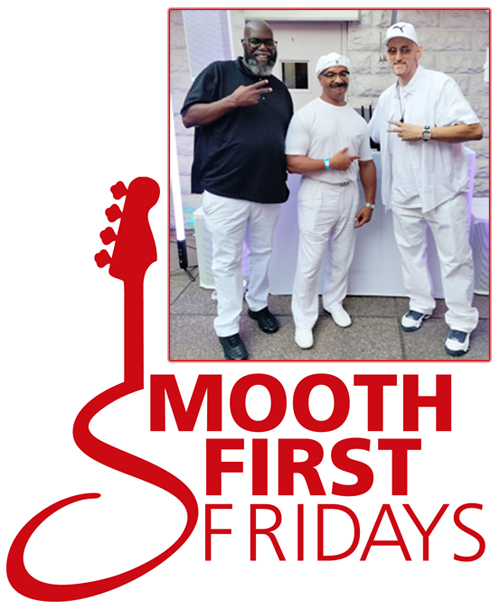 N-Motion Entertainment
will be your host as always!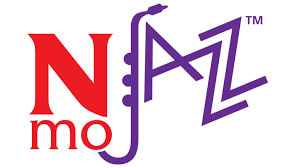 @THE BRIDGE MUSIC BAR
6018 BROAD ST,
PITTSBURGH, PA 15206
FOR MORE INFORMATION CLICK HERE