Svart katt is a punk combo from northern Sweden, now residing in Stockholm. The band has rapidly grown to one of the most exciting new Swedish punk band and with this new EP it has really taken off. File in the line of Radioactivity and Ramones, as Johnny Ramone said "short songs for people who don't have a lot of spare time". With their infectious pop melodies turned into melancholy punk and new wave tracks they have charmed the Swedish scene. The songs are short and intense and put into acid until all that is left is feelings.
The band debuted in 2016 with the EP "Rosta sönder" and the debut album "När allt är över" came the year after with the titel track as an instant classic. Now they are closing an era with the EP " Allt blir nog bra". It's as efficient and infectious as ever before and with the track "Det var då" as the leading single they are ready to take it to another level.
The EP was recorded a weekend in May in studio "Talkback" in Östersund with producer "Sommarkatten". It's punk melodies in pop environment or pop adrenaline in a punk landscape. All delivered with bittersweet catchiness. It's even more straight forward, rawer, darker and heavier than before.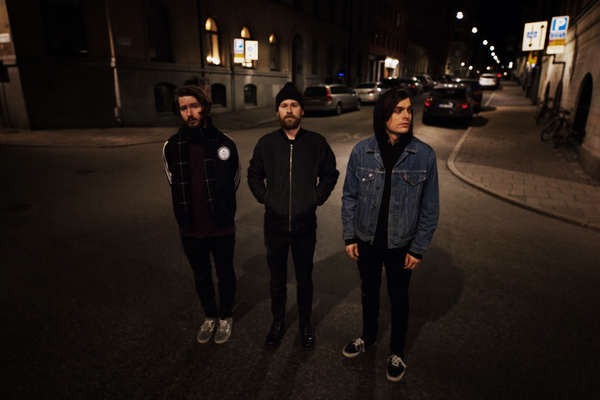 Svart Katt is Micke (drums), Johan (guitar, vocals) and Robin (bass).

The reviews are raving.
Feel free to ask for files or vinyl if you're planning to write a review. We're here to serve.
4/5
4/6
Adrian Recordings
www.adrianrecordings.com
ALICE BOMAN ANDREAS TILLIANDER BITCH HAWK BJÖRNS VÄNNER BOEOES KAELSTIGEN DAVID & THE CITIZENS DAVID FRIDLUND DEN SVENSKA TYSTNADEN DMITRY FYODOROV DÖDEN EDDA MAGNASON EMIL JENSEN FAMILJEN HENRIC CLAES HEY ELBOW JONAS LUNDQVIST LAAKSO LATELY LA LA MARCUS CATO MARCUS NORBERG AND THE DISAPPOINTMENTS MEDBORGARBANDET MF/MB/ OLD POIZON_SW3 PRINTER RA SHARIF SHE'S WILD AGAIN TONIGHT SURF PHILOSOPHIES
SVART KATT
THE BEAR QUARTET THE FINE ARTS SHOWCASE THIS IS HEAD ULF STURESON VED YAST NEED FOR SPEED BO MEHR