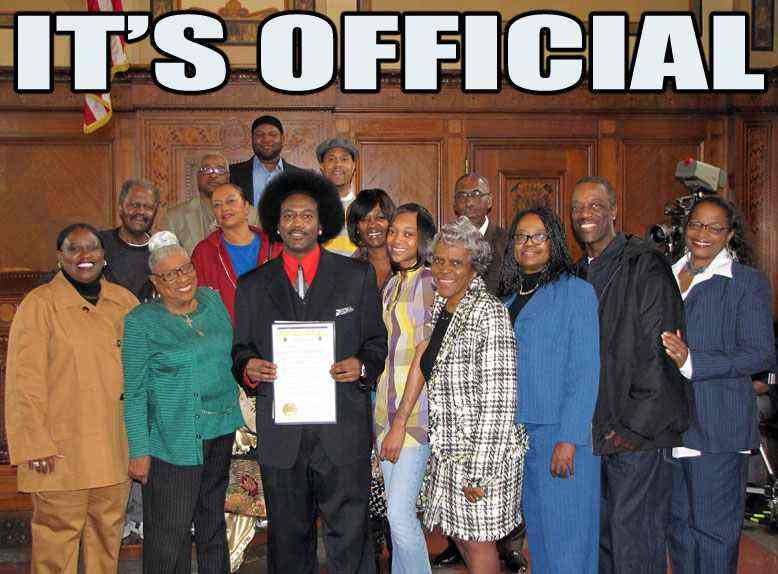 The Council of the City of Pittsburgh recognized Mr. Ashley G. Woodson for his strong will, determination, and strong belief in the African American community by declaring Monday, November 9, 2009, "Brotha Ash Productions Day" in the City of Pittsburgh. I thank God for this great honor, City Councilwoman Tonya Payne, Darlene M. Harris, Theresa Kail Smith, Bruce A. Kraus, Jim Motznik, Douglas Shields, Patrick Dowd, William Peduto and Reverend Ricky Burgess. I also thank my family and friends who came out to support me on this historical day and a big shout out to Emmai Alaquiva of Yamomzhouse Recording Studios. Now that we have a day to continue doing what we do for the community, look out for bigger and better things to come soon.
NOVEMBER 9, 2012
THANK YOU TO ALL OF OUR BAP SUPPORTERS
JOIN BROTHA ASH TONIGHT AND COME OUT TO CELEBRATE
THE BIG DAY AT VARIOUS HOT SPOTS IN THE 'BURGH!
NOVEMBER 9, 2012
I'LL BE AT SAVOY RESTAURANT, CJ'S IN THE STRIP, ART'S IN THE STRIP, TIM'S BAR IN THE HILL DISTRICT, AVA LOUNGE IN EAST LIBERTY AND THE GALAXY LOUNGE IN HOMEWOOD!
TO SEE THE EXCLUSIVE PHOTOS FROM BAP DAY AND SIGN THE BAP GUEST BOOK CLICK HERE