Surf Philosophies are a safari band. A roadtrip up and down the coast. Their music is loose and observational. Holiday snaps and tourist treasures from gas station gift shops.
Here's the first single and video from Surf Philosophies upcoming second album - St Tropez Gossip.

Artist: Surf Philosophies
Track: Ryan
What: Single from upcoming vinyl album
Label: Adrian Recordings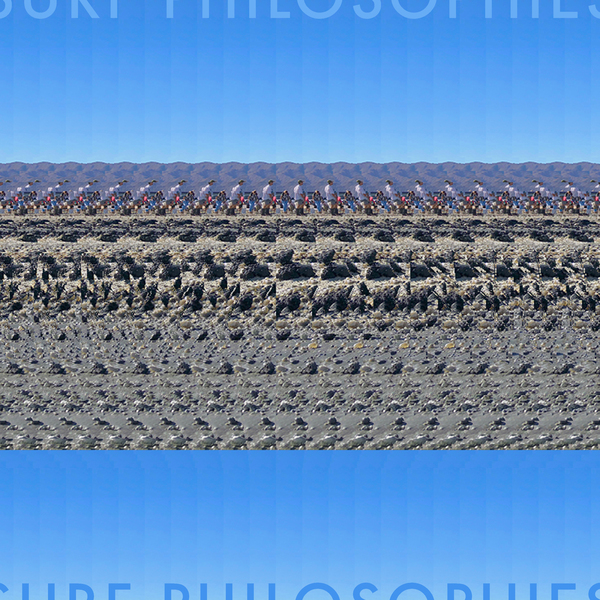 Directed by Surf Philosophies
Camera: Magnus Bjerkert, Mattias Albinsson and Surf Philosophies
Equipment: Sergey Vasiliev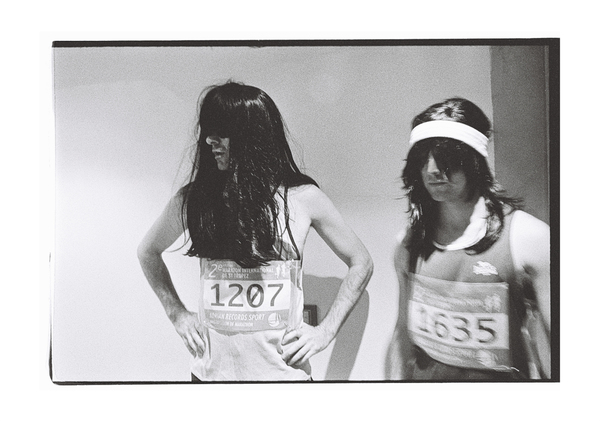 "St Tropez is dark, hidden and smells of dusty perfume. This is our video postcard to the 1%. Look at the loneliness of the long distance runners.. check for diamonds on the soles of our running shoes.. we're dying to know just how you feel."
7 November: Single 1: Ryan
7 December: Single 2: Constant Change
7 January: Single 3: Do U Do It Wrong
7 February: Album: St Tropez Gossip
7 March: Amah (Acoustic version)
"What is the polar opposite of Australia.
If I drop a plumb line through the core of the Earth
Who's on the other end.
Voyeurs, lurkers, well wishers.
This is a song about losing touch with friends
The same way as some sentences trail off
in mid thought."

"St Tropez Gossip" turns its focus on the raw, unflattering yet unifying traits of the human experience. The group experience. In these modern times the chitter-chatter on the streets commutes between an 'us vs them' barrage of complaint. Rather than concentrate on the rights and wrongs of these important tos and fros. Surf Philosophies prefer to remind ourselves of the shared ideas and desires common to all of us.

Gossip is the potent force that binds and consolidates us. This tittle-tattle tactic is often undermined and underrated due to its low status as a mindless pursuit. But gossip is our double bladed sword. Our hallowed gum. We salute gossip as the clipped angel it is. Furthermore we celebrate the classless, apolitical gesture of gossip. You gossip, they gossip, we all gossip.

St Tropez, much like Xanadu is a real life mystery, an idyllic place... yet not for most of us. Cut off from trouble the annointed rich can seem out of reach and pointless. Who are these minted people that we hate yet aspire to emulate? Just like the lucky surfer who effortlessly paddles through and snags all the best breaks, these untouchables have still one thing in common with all of us... You guessed it. G.o.s.s.i.p.
Surf Philosophies conflate these two ideas into one cohesive logical packet. St Tropez Gossip is our reminder that you ain't alone. You ain't so different and you definitely ain't any better than anyone else. So enjoy this platter of stories, opinions and local news... and remember, snaking your fellow surfers is just gonna make you look like a real kook.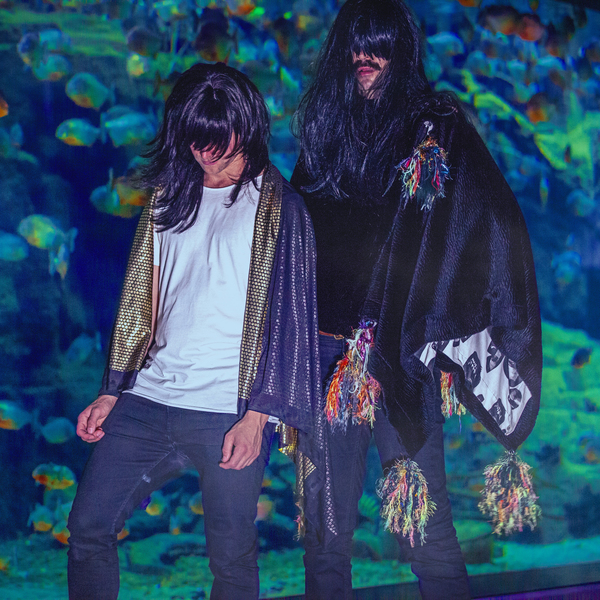 Press pictures: https://www.dropbox.com/sh/uvksmwc62q70149/AAASTOGRP_O8-sIhEsctcOoIa?dl=0

And some look back:

"the record is deliriously inventive, a piece of stripped down lysergic pop that plays by its own rules."
- CLASH

"An impressively intriguing next-step."
- Goldflakepaint

"Surf Philosophies take psych pop to the extreme. Gently chiming refrains and twinkling echoes give way to euphoric singalong choruses and space-age percussion."
- The Line Of Best Fit

Adrian Recordings
Sweden

magnus@adrianrecordings.com
www.adrianrecordings.com

ALICE BOMAN ALEXANDRA BERGER ANDREAS TILLIANDER BITCH HAWK BJÖRNS VÄNNER BOEOES KAELSTIGEN DAVID & THE CITIZENS DAVID FRIDLUND DEN SVENSKA TYSTNADEN DMITRY FYODOROV DÖDEN EDDA MAGNASON EMIL JENSEN FAMILJEN HENRIC CLAES HEY ELBOW JONAS LUNDQVIST LAAKSO LATELY LA LA MARCUS CATO MARCUS NORBERG AND THE DISAPPOINTMENTS MEDBORGARBANDET MF/MB/ OLD POIZON_SW3 PRINTER RA SHARIF SHE'S WILD AGAIN TONIGHT SURF PHILOSOPHIES SVART KATT THE BEAR QUARTET THE FINE ARTS SHOWCASE THIS IS HEAD ULF STURESON VED YAST NEED FOR SPEED BO MEHR BOB HUND SPUNSUGAR