MARCUS NORBERG AND THE DISAPPOINTMENTS - HEY HO! LET'S DIE!
May the 12th Adrian Recordings (together with Rundgång Rekords) will release the debut solo album by one of the key figures on the Malmö music scene – Marcus Norberg. Best known as the singer and songwriter from YAST. The album is called "Heal the World"
Marcus other installments YAST, Toi Let and Nightmen's music is made to be heard on a Saturday night, whereas Marcus Norberg and the Disappointments are there for the inevitable Sunday morning comedown.

The first single lifted from the forthcoming album "Take it to the Grave", was released on the 24th of February. It pointed the way towards where the album is headed. The slacker-drawl vocals are still identifiably Marcus, but this time they're floating over music that is way less upbeat than his previous outings. All tangled guitars and teardrop drumming.

"Hi Ho let's die for something! I heard you say to many times now. It's maybe not my business, but it sounds like a good title."

"Marcus Norberg and the Disappointments drop the charmingly bitter country jam "Hey Ho! Let's Die!. Yet the looseness in "Hey Ho! Let's Die!" Yet the looseness in "Hey Ho! Let's Die!" provides a lightness that's not always present in Norberg's lyrics; there's freewheeling guitar that recalls classic '60s and '70s songwriters, and expansive bass and drums which allow the track to roll out over the five minute mark."

RA - OCEANS REMIXED
This is 3 remixes of the track "Oceans" taken from RA's latest EP "Then I Woke Up in Paradise".
1. Oceans (DÖDEN Remix)
2. Oceans (Valdemar Remix)
3. Oceans (Surf Philosophies Remix)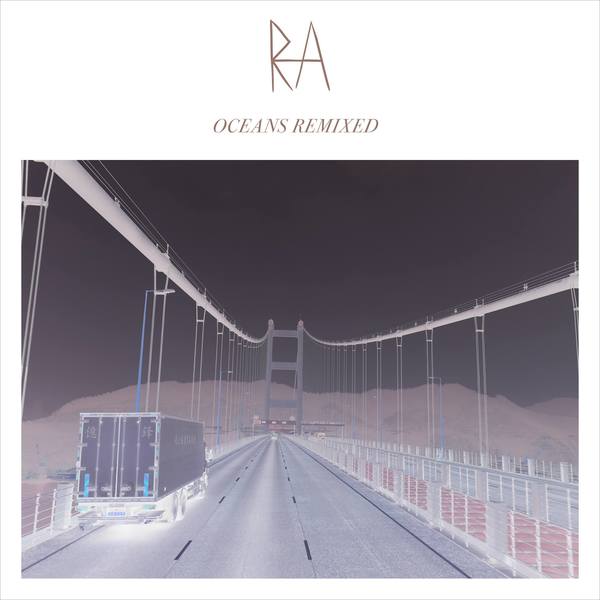 RA has had their tracks remixed before showcasing their interest and leg in the electronic scene. One of the remixes worth mentioning is the uncompromising Trentemøller remix of the track "Prism".

Here we have DÖDEN transforming "Oceans" to something as from a techno monastery. DÖDEN that recently has gained a lot of attention as one of the most interesting new house and techno producers in the more dark corners.

Valdemar's music is warped and bass driven house borrowing as much from soundscapes of 90's shoegaze as of the modern club scene. In his take on "Oceans", sharp and frantic hi-hats are accompanied by liberal amounts of dub echo and chopped up vocal samples.

Surf Philosophies is featured with a remix that exposing a darker nature than what they showed on their recent debut album.
RA kicks off their European tour at Espace B - Paris (FR) May the 25th
Mail back for free promotion or DJing files.
Marcus Norberg and the Disappointments
The Fine Arts Showcase
Den svenska tystnaden
Boeoes Kaelstigen
Andreas Tilliander
The Bear Quartet
Surf Philosophies
Dmitry Fyodorov
Björns vänner
Alice Boman
Emil Jensen
Hey Elbow
DÖDEN
YAST
VED
OLD
RA