---
---
Island Daze Festival Photo Album HERE
Best viewed on your PC or a tablet
!
---
2019 LOVETT BAY FIRE SHED DINNER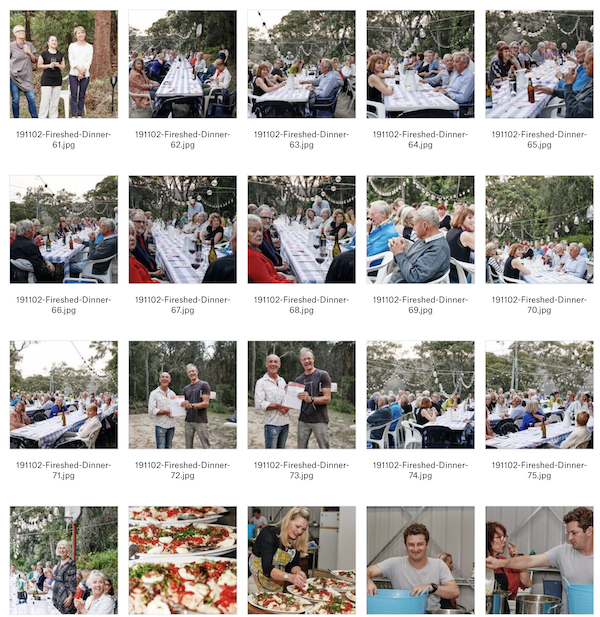 A great thank you to all those people who attended the 2019 Lovett Bay Fire Shed dinner on November 2nd.

It was a wonderfully busy evening in the Bays and on the Island so it was great to have close to 100 people at the dinner.


The evening was deemed a great success with funds being raised for the RFS local brigades.
This year's entertainment of the Bay Boys Barbershop performance at the top and dancing to rock'n'roll music at the tail proved very popular.

Here is the link to Rachel Dulson's great photos of the night so those who were there can relive the moment and those who were not can see what they missed!

https://www.dropbox.com/sh/b4tbnv35yorebyp/AAACUxeFlfpaAeOqeVLyT9UGa?dl=0 -

please feel free to share them with whomever!

John Flower



---
Young Musicians Concert
Sunday 1 December from 2:30pm
Next concert on Sunday 1 December, from 2.30 in the Community Hall.
All musicians, dancers, reciters/readers, singers etc welcome.
Contact Robyn at
rriredale@gmail.com
---
Moving on the Island
We are moving from one house on the island to another by the end of November... and are looking for  couches, shelves and chairs to buy or use as temporary furniture.

We could pick up before end of November.

Thanks for any help.

Jean Paul and Jen
0425252593




---
---
A complete set of past electronic newsletters since May 2000 can be found and read at https://ymlp.com/archive_gesgjgm.php  or by clicking here or by visiting the Mona Vale Library.
The Island website is at www.scotlandisland.org.au


---

---
To Contribute
If you would like to contribute to this newsletter it's easy!. Send an e-mail to the editor (editor@scotlandisland.org.au) or by clicking here. Type your contribution (100 words or so would be fine) and assuming it is of general interest to the community, does not include matter of a political nature and is not offensive, it will appear next month.
Subscription Information
To get on and off this newsletter,

click here

or got to:

http://www.scotlandisland.org.au/signup .


To change your address, click the 'modify' link at the bottom of this newsletter or send an email to the

editor@scotlandisland.org.au


---
Follow the PON
---
The Online Local Contacts Guide
Click HERE to load
---
---
The views expressed in this newsletter are not necessarily the views of the Scotland Island Residents Association (SIRA), or the Western Pittwater Community Association (WPCA)
---