---
Fire Shed Dinner - Italian Indulgence this Saturday !
Live Music by Joes Garage!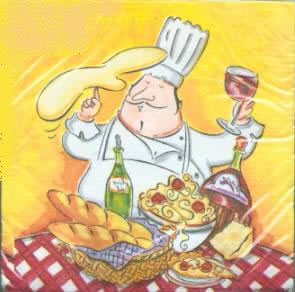 Your indulgence will include:

Spaghetti Bolognaise
Spaghetti Carbonara
Spaghetti Primavera
Home made garlic bread



Saturday, 14 August at 7.00pm


Cost: $15
Buy your tickets at the door
No BYO, licensed bar operating




BEST DESSERT CONTEST


Bring along your favourite dessert and test your culinary skills against the rest of the island. We will select the judge from the attendees of the night. The judge will sample each of the desserts and select the most scrumptious as the WINNER! The winner gets a bottle of bubbles!

So come along, relax with your friends and enjoy the fine food, a glass of wine or two and a little boogie – to the sounds of Joes Garage!

Spread the word, we look forward to seeing you all there.

Don't forget to bring your dancing shoes!
Bring the Kids - $7 dinners



---

Local Council Notices
REMINDER: CHURCH POINT PARKING STICKERS AVAILABLE FROM MONDAY, AUGUST 16



Off-shore residents wishing to apply for a permit will need to purchase an annual permit from Council's Customer Service Centre located at Park Street, Mona Vale (above the Library).



The permit will be issued annually for a fee of $275.00. Should local residents elect not to purchase an annual parking permit, parking permits will need to be purchased through the pay and display parking machines located through the precinct.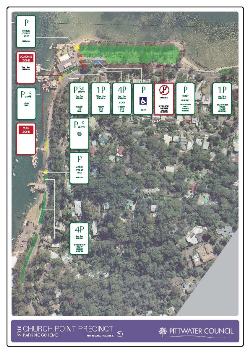 Proof of Residency must be provided when purchasing the parking permit or 10% GST will apply (increasing the parking permit price to $302.50).

The short term parking area adjacent to the Pasadena and general store will not require permits.

Parking permits will be needed throughout the precinct including Church Point Reserve through to the top of McCarrs Creek Road (above Holmeport Marina).

Replacement permits will incur a fee of $20 and require a copy of the initial receipt and original permit number.

Enquiries in relation to the proposed permit system should be addressed to:

Mark Eriksson, Pittwater Council
Landscape Architect,
Reserves/Recreation & Building Services
PO Box 882 Mona Vale NSW 1660
or telephone: 9970 1356



Note both flyers can be downloaded by clicking the images.



---
The SMART way to beat the new car park fees
Go Get Car Share



Does your family keep a car at Church Point that you don't use often? Why pay an extra $275, on top of the rego, insurance, maintenance, etc – and take up a precious car space – when there's a smarter alternative?



Go Get car share lets you use a car, without all the hassle and expense of owning one. It gives you a real option to replace the second or third car in a family.

And best of all, each Go Get car has a dedicated parking spot so you don't have the stress of finding a park.

If you haven't tried it and want to learn more, try the 60 second video by following this link:
http://www.goget.com.au/how-does-it-work.html

There's a GoGet car at Church Point, and once you join GoGet, you can book it on-line or by phone. If you need it, say, every Wednesday evening from 5-7pm, you can book it for up to a year in advance.

If you want a car for a weekend or holiday, there are sedans, station wagons, people-movers and utes available. And you can use the whole network of GoGet cars all over Sydney, as well as Brisbane, Melbourne and Adelaide.

Car share is basically like hiring a car for an hour (or more) at a time, without any of the paperwork hassles. You book it, swipe the windscreen with your membership card, jump in and drive. And you don't even have to pay for petrol, or maintenance, or insurance or rego. You could give it a try with the low commitment "Go Starter" plan with no security deposit and no monthly fees.

After nearly two years at Church Point, we now have 32 drivers in 25 households, and the average trip is about 3-4 hours.

Go Get really does help reduce the pressure on the car park by giving people a viable option to keeping a car (or buying another one) which is seldom used.

For further information please contact Go Get on 1 300 769 389 or www.goget.com.au.
Or locally: Caroline Adams (Towlers Bay) on ph 9979 6390 or email caroline@davidadams.com.au or Lisa & Roy Atkins (Elvina Bay) on ph 9997 5466 or Alan Hill (Elvina Bay) on ph 9997 6973 or 0419 012 640 or email: hillyuille@bigpond.com.



---

---
The Local Guide - Community Information


Click HERE to load
---