If you cannot view this BAP E-Blast correctly CLICK HERE and click on
OZANAM BASKETBALL PROGRAM BENEFIT RECEPTION SILENT AUCTION, SATURDAY, MAY 19, 2012 AT 6PM AT DAMON' GRILL & SPORTS BAR
UPMC HEALTH PLAN AND OZANAM PROGRAM
CORDIALLY INVITE YOU TO ATTEND THE
Ozanam Basketball Program
BENEFIT RECEPTION
SILENT AUCTION
Saturday, May 19, 2011 | 6PM
DAMON'S GRILL & SPORTS BAR
600 GRANT STREET, PITTSBURGH, PA 15219
EMCEE FOR THE EVENING: VINCE SIMS
MUSIC BY DWAYNE DOLPHIN
DAMON'S GRILL SPORTS BAR DOWNTOWN
600 GRANT STREET | PITTSBURGH, PA 15219
LOCATED IN THE U.S. STEEL TOWER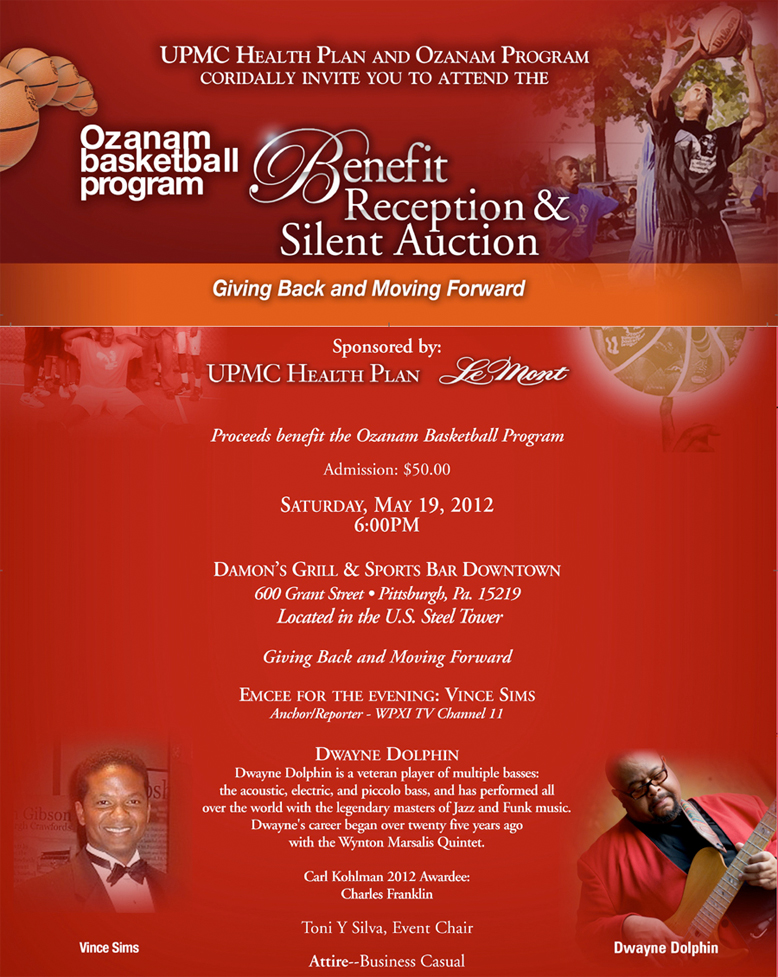 EMCEE FOR THE EVENING: VINCE SIMS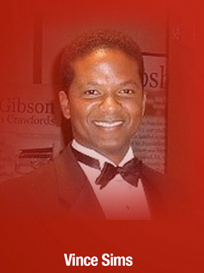 MUSIC BY DWAYNE DOLPHIN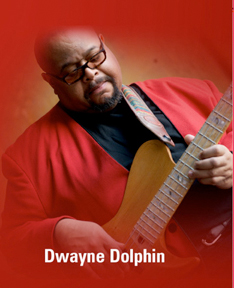 Friday, May 18, 2012 Ozanam Youth Leadership Conference-Boys ages 12-18 5:00p.m.-8:30p.m @ Ammon Recreation Center. No Charge. Contact: (412) 389-4566

Saturday, May 19, 2012 Ozanam Benefit and Silent Auction, 6:00p..m.-9:00p.m. @ Damon's Grill and Sports Bar, Downtown Pittsburgh, U.S Steel Towers. $50.00 RSVP: Call(412) 389-4566

Purpose of the Youth Leadership Conference is to promote leadership skills and equip them with life skills for tomorrow's challenges. Speakers include Pittsburgh Promise Representative, Motivational Speakers, Dignitaries, and Nutritional Spokesperson for Fuel Up To Play60, school based program sponsored by National Football League (NFL)and National Dairy Association.

Ozanam Benefit Reception and Silent Auction, Vince Sims, WPXI-TV evening emcee. Entertainment by Dwayne Dolphin Quartet. Carl Kolhman Award Receipient: Coach Chuck Franklin. Proceeds benefit the Ozanam Programs.













Also, you can visit www.ozanamprogram.org.
Event cost is $50.00