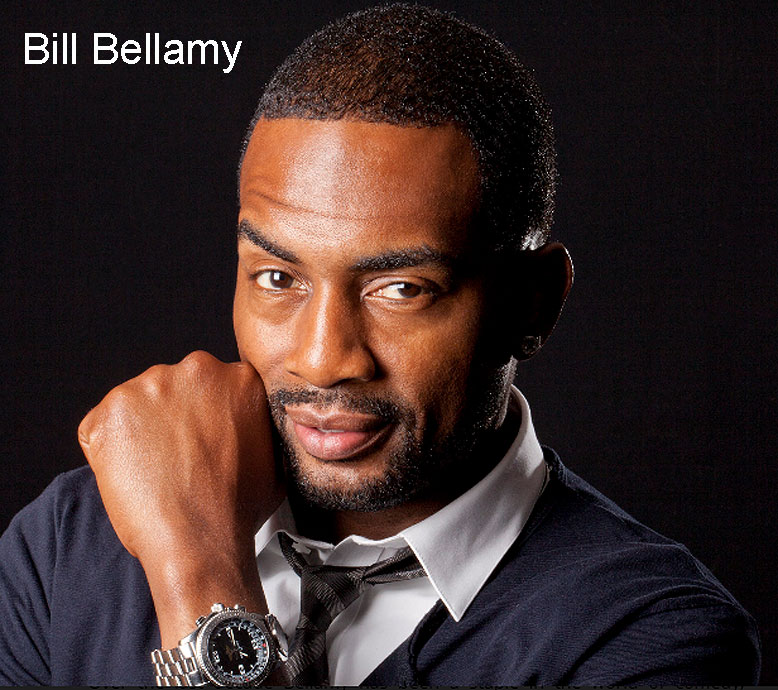 America's Premiere Comedy Showcase and Restaurant
Be a part of a premier Comedy Venue and see the funniest comedy acts.
Bill Bellamy at the Improv
Check out Bill Bellamy Live At the Improv
Call 412.462.5233 to purchase your tickets.
Tell them you saw it on Brotha Ash Productions!
Order Tickets Online At www.Improv
ABOUT BILL BELLAMY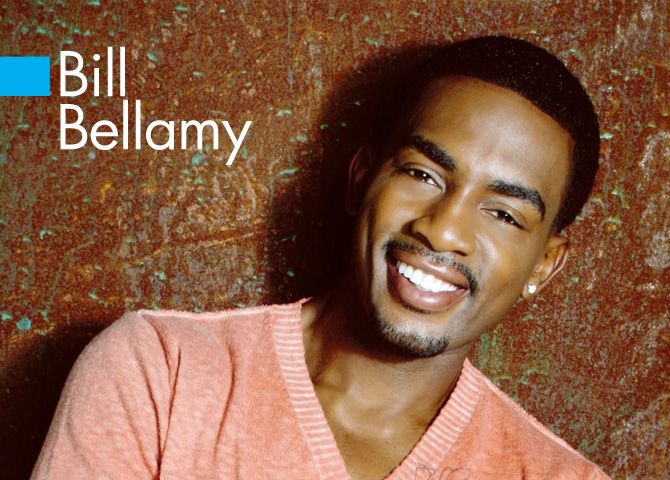 Bill Bellamy: Staying busy is not a problem for Bill Bellamy, whose flourishing career encompasses the worlds of feature film, television, comedy and more. His career is on the rise, yet his feet remain firmly planted on the ground. Bill stars in the new sitcom "Mr. Box Office" with Jon Lovitz, Gary Busey and Vivica A. Fox which airs weekends in national syndication. He plays Marcus Jackson, one of the biggest movie stars in the world who, after pushing a paparazzi, finds himself having to put his film career on hold, while relegated to a long-term community service stint teaching underprivileged high school kids in South Central. Bill can also be seen starring in his hilarious new Showtime comedy special "Crazy, Sexy, Dirty" which is now available on DVD. He recently wrapped production on the independent comedy "Sleeping Around" with Wendi McLendon-Covey ("Bridesmaids") and can be seen starring in the new BlackBoxTV YouTube Channel show "Execution Style" from "CSI" franchise creator Anthony E. Zuiker. He also appeared last season on several episodes of Tyler Perry's TBS series "Meet The Browns" and guest-starred on ABC's "Castle" and USA's "Royal Pains."Over the last decade Bellamy has been a staple in the world of comedy, performing hundreds of shows to sold-out audiences across the country. He recently launched his groundbreaking new comedy tour, "Ladies Night Out," bringing together some of today's hottest comics to show the ladies of America that comedy is sexy! For four seasons, Bill brought his humor and comedic expertise to his role as host and executive producer of the hit TV One network series "Bill Bellamy's Who's Got Jokes?" In addition, Bellamy hosted NBC's comedy competition series "Last Comic Standing" for two seasons and headlined the 2006 season of "Def Comedy Jam" on HBO. In 2005, he released his debut comedy DVD "Bill Bellamy: Back To My Roots" from UrbanWorks Entertainment's prestigious Platinum Comedy Series. The DVD showcases Bill's unique brand of "in your face" comedy with his hilarious perspective on dating, politics and the overall state of America. The best-selling DVD aired as a one-hour special on Comedy Central. In the 2002 – 2003 television season, Bill starred in the FOX series "Fastlane" from director McG. The one-hour drama follows two cops, Bellamy as Deaqon Hayes and Peter Facinelli as Van Ray, as they go undercover to take down the highest – and lowest – criminals in Los Angeles. In 2001, he starred in the WB sitcom "Men, Women & Dogs" as one of four twenty-something male friends whose lives center around their girlfriends, their careers and their dogs, but not necessarily in that order. In 2008, Bellamy starred in the TBS original movie "Getting Played" opposite Vivica A. Fox, Carmen Electra and Stacey Dash. The romantic comedy revolves around three beautiful women who make a game of trying to seduce a random male target played by Bellamy. Bellamy made his feature film debut in the spring of 1997, opposite Nia Long and Larenz Tate in the critically acclaimed romantic comedy "Love Jones" for New Line Cinema. He successfully followed that with his leading man debut in the hit comedy, Def Jam's "How To Be A Player" for Gramercy Pictures and starred in the independent feature "Love Stinks" opposite French Stewart, Bridgette Wilson and Tyra Banks. Bellamy's other film credits include co-starring in Oliver Stone's highly lauded film "Any Given Sunday," a graphic depiction of the behind-the-scenes politics and antics of an NFL team. Bellamy portrayed superstar wide receiver Jimmy Sanderson in an ensemble cast that included Al Pacino, James Woods, Cameron Diaz, Jamie Foxx and Dennis Quaid. In 2001, he co-starred in the Screen Gems comedy hit "The Brothers" opposite D.L. Hughley, Shemar Moore and Morris Chestnut. The film followed three black professionals as they faced the imminent marriage of a longtime friend and reformed playboy. He also co-starred in the independent film "Neverwas" opposite Aaron Eckhart and the urban comedy "The Lottery Ticket" with Bow Wow and Ice Cube. Bellamy also starred as Skeeter in Nickelodeon's hit action-comedy series "Cousin Skeeter." He was nominated for an NAACP Image Award for his outstanding performance on the show. For five years Bill had the unique opportunity to host MTV JAMS where he was able to cleverly blend an eclectic mix of street culture, locker room observations and a myriad of experiences placing Bill well ahead of the new generation of funny men. It was the combination of Bill's professionalism, style and charismatic personality which scored him top interviews with some of the hottest talent in town. Bill's universal appeal has landed him duties as a national celebrity spokesperson for both AT&T and Pepsi and, in 1998, he appeared opposite Shaquille O'Neal in a national Reebok television commercial campaign. His numerous television appearances include "The Tonight Show," "Late Night with Conan O'Brien," "Regis & Kelly," "Today," "Entertainment Tonight," "Chelsea Lately," "Carson Daly," "Lopez Tonight," and "Wendy Williams."The eldest of three children, Bill used his real life experiences growing up in Newark, New Jersey as stepping-stones to his comedy, stating "The things I talk about in my comedy are my experiences. I just do what I know."Bellamy entered comedy as a lark. While at Rutgers University, he entered a male beauty pageant and won after he showcased a hidden talent – comedy. After winning numerous amateur competitions, Bellamy moved on to work his act in some of the top comedy clubs across the country. He made his national television debut as a featured guest on "Showtime at the Apollo." His success with the "toughest audience in the world" caught the attention of comedy producers Bernie Brillstein and Russell Simmons. The two immediately signed him on as a guest star of HBO's "Def Comedy Jam." Soon after, Bellamy starred in his own Showtime comedy special "Booty Call," which became one of the network's top-rated specials. The rest, as they say, is history. More information on Bill can be found on his website www.billbellamy.com.

PURCHASE YOUR TICKETS TODAY

SHOW LISTINGS
THU, APRIL 04, 2013 8:00PM
FRI, APRIL 05, 2013 8:00PM
FRI, APRIL 05, 2013 10:00PM
SAT, APRIL 06, 2013 7:00PM
SAT, APRIL 06, 2013 9:00PM
Age Requirements - must be 21 and over for all shows
(Pittsburgh Improv Box Office)
The Pittsburgh Improv is located at 166 East Bridge Street, Homestead, PA 15120
Call 412.462.5233 to purchase your tickets
Or Order Tickets Online At www.Improv.com