Contents
---
Gwyn's Drawing




People Who Wave Part 2

To download a full version (A4 size) of the drawing, ready for printing, just click on the calendar image.

You can contact Gwyn Perkins by email at g.perkins@gwyn.com.au


The file is quite large and in PDF format. To view PDF documents you will need the Adobe Acrobat Reader installed on your computer.

To download Acrobat Reader please

click here

---
Church Point Ferry Service Letter to Parents

Dear Parents,

Back to school, and I hope that all the kids have settled in. Just a quick reminder that they should all have a ferry pass. If they do not please contact their school. If your child has just enrolled in kindergarten, progressed to high school, changed name or address or started at a new school or is applying for additional travel pass in a joint/dual custody situation, then you will need to fill out an application form for Subsidised Travel that is from NSW Transport and available at all schools. It is the same form as it used for Government buses but should be sent to us at Church Point Ferry Service (PO Box 243) rather than NSW Transport.

Also there are guidelines for the school students behaviour. Brochures are available from the ferries or you can go the NSW Transport Website http://www.transport.nsw.gov.au/content/student-conduct-when-travelling

In brief, children must

Behave safely at all times
Respect the needs and comfort of other passengers
Behave appropriately at all times (e.g. no use of offensive language, fighting, spitting, placing feet on seats or throwing things in or from the ferry)
Protect all property and report any vandalism
Show their travel pass or ticket when requested
Only use the travel pass for its intended purpose
Maintain possession of the travel pass at all times
Follow instructions about safety
Keep arms, legs and other parts of their bodies inside the ferry
Unacceptable behaviour such as using offensive or racist language, disobeying reasonable directions from the driver or deckhand, smoking, spitting, damaging property, distracting the driver with persistent noise and failing to show the travel pass may lead to:

Loss of subsidised school travel privileges for up to two school weeks for a second offence, and up to 10 school weeks for subsequent offences.
Permanent suspension of school travel privileges or banning from travelling on ferries may apply for repeated offences.
Dangerous behaviour such as seriously bullying or harassing other passengers, fighting, letting any part of your body protrude from the ferry, throwing objects inside or outside the ferry, using matches and lighters, carrying dangerous items and group misbehaviour may lead to:

Loss of subsidised school travel privileges for up to four school weeks for a first offence and up to 10 school weeks for subsequent offences - or if group misbehaviour is involved, permanent loss of school travel privileges.
Permanent suspension of school travel privileges or banning from travelling on ferries may apply for repeated offences.

We do appreciate your support in this matter, as we would like to make the ferries a pleasant experience for all passengers.


Many Thanks
Penny



PDF copy available

HERE



---
Water Taxi Fares
Church Point to Bell Wharf (or the other way)



COMMUTER SPECIAL



It appears February's appalling weather may be flowing into March and there is a rising frequency of the sodden offshore residents missing the ferry due to losing their keys in the mud, adorning their family members with mud on the way down the hill or just couldn't get to the wharf on time without falling to a muddy death.

So to help ease the financial burden, between 6am and 6pm, the Water Taxis are offering twelve (12) dollar fares between Bell Wharf to Church Point. That's only 2 bucks each if you fill the cab! We'll give it a run for March and who knows; we might be able to keep it going.

Yours aye - the Pink Water Taxis



---
Offshore Residence Community Forum
Have Your Say
Sunday March 18 from 4-6pm
Scotland Island Hall

---
Bush Care News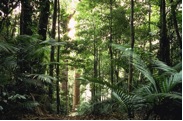 Spend some quiet time helping restore our beautiful bushland whilst learning how to care for your own block with qualified supervisors. All tools etc provided (bring gloves if possible, we have some) Even one hour spared is greatly valued AND you'll be rewarded with home baked cake and home brewed coffee!





Meeting this month on the Scotland Island:




Elizabeth Park Bushcare:

1st Sat of the Month, 9am – 12pm (3rd March)
Reserve at top of Island - meet at end of access road
Contact: Bob Bolton- 9999 4092/ ajb_bobbolton@hotmail.com



Pathilda Reserve Bushcare:

3rd Sat of the Month, 9am –12pm (17th March)
Waterfront reserve, NE side of Island, Florence Terrace
(½ way btw Tennis & Eastern Wharves) – meet at beach
Contact: Emmie Collins - 0405 330 781/ emstar@tpg.com.au



Catherine Park Bushcare:

2nd Sun of the Month, 10am -12.30pm
(Note: Change to March session - now March 25th )
Tennis Court Wharf - below phone box
Contact: Sharon Kinnison 0438 719 764/ skkinnison@gmail.com
or Colin Haskell 9979 3301


---
Meeting this month on the Western Foreshores:


Rocky Point Bushcare - Lovett Bay: 1st Monday of Month: 9am -12pm (5th March)
(Ferry to Elvina Nth Wharf then walk over saddle to Lovett Bay)
Contact: Lesley Stevens – 9979 9477/ lesley.stevens@prismpix.com

Elvina Bay Bushcare Group Contact: Lisa Atkins 9997 5466
Coopers Pt Bushcare( Halls Wharf) Contact: Antonia Kitching 9999 4201
Morning Bay Bushcare Group Contact: Caroline Adams 9979 6390

Each month we will focus on one site, its' background and the gains of its' bushcarers , so watch this space!



---
Letters to the Editor


Thanks to Peter and Tim for bailing out all those boats


Just got up to check our boat

s and my neighbours and there was Tim Bakker and Peter Le Blang up and bailing boats out on Carols Wharf in filthy muddy water and terrible conditions. The water runoff at Carols was amazing. The water was flo

wing over the end of the wharf you could not walk across it without boots. . There was just so much water flowing you have to see it to believe it. I didn't have boots on so I was reluctant to go too deep in the water but it was so nice of them to bail out others boats at 1am in the morning !
Carrie


---
Once again the fire brigade is on the job!


What wonderful volunteers we have – within an hour and a half of 2 large tree branches fallen across Robertson Road I hear the chain saw running…it is dark and wet…and they are there, clearing the road ready for a new day.

Thank you to those people who here for us, going out of their way to make sure our roads are safe and clear to use.
Maria K.



---
International Womens Day Breakfast 2012


THURSDAY 8th March 2012





Hosted by the OFFSHORE GRAMEEN GROUP




ELVINA BAY FIRE SHED - 7:30 AM




$20 includes full breakfast & lucky door prize



The talk will be given by Nila Chambers. The subject is Microfinance...... Empowering women to escape poverty through small business loans.

Gill Croft
PO Box 181
CHURCH POINT, NSW 2105
hellocroftlovettbay@bigpond.com
9999 4632
0405 085 686

Amber Ellis
PO Box 201
CHURCH POINT, NSW 2105 amberellis@bigpond.com
9997 3078
0457 277 222

Bookings essential for catering purposes.



---
Last Ferry Home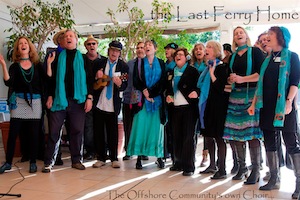 the offshore community's own choir



Come and join us Saturday arvos 2:30 til 4:30 at the hall starting 4th Feb.

We sing pop, blues, reggae, spirituals and made-up stuff.

All welcome!
Cost: $20 a week or $150 for the 10 week term.

Call Wendy on 0425 807 262


Click image to load flyer



---

Local Council Notices

CHURCH POINT WHARF CONTRACT AWARDED



Pittwater Council has voted to award the contract to build a new commuter wharf at Church Point to Sydney Marina Contracting.

The contract, worth just over $507,000, was awarded to the company after a competitive tendering process involving five bidders.

According to Mayor Harvey Rose, the new wharf will replace the old wharf built in the 1980s.

"Despite an extension to this wharf in the 1990s, it's still not large enough to service the needs of commuters from offshore communities to the mainland," he said.

Mayor Harvey Rose said there were 2000 offshore residents dependant on small boats to carry them to and from the mainland.

When built, the new wharf will be capable of servicing up to 90 commuter boats, doubling the existing capacity. Construction will begin in the middle of this year.

"Offshore residents had been closely involved in planning the design of the wharf," Mayor Rose said.

Mayor Rose said the wharf would also be built in accordance with the Church Point Masterplan, which was adopted by the Council in 2009.

Two state and federal government grants totalling just under $200,000 and the Council's sinking fund for improvements at Church Point will fund the wharf's construction.

Media contact: Les Munn Pittwater Council Ph: 9970 1354



---
HELPING LEARNER DRIVERS BECOME SAFER DRIVERS


A free workshop for parents and supervisors of learner drivers will be held by the Roads and Maritime Services with Pittwater Council at Mona Vale Library on Wednesday 7 March from 6.30 to 8.30pm.

The course, 'Helping Learner Drivers Become Safer Drivers', will offer parents and supervisors hands-on advice on how to provide the most effective driving practice for learner drivers.

The Council's Road Safety Officer Michelle Carter said licence conditions for learner drivers meant there was a minimum of one year on 'L' plates and 120 hours of supervised driving, including a mandatory 20 hours of night-time driving.

"A more rigorous driving test has also been introduced, focusing on hazard perception and driver reactions," Ms Carter said.

"Parents and supervisors of novice drivers have a crucial role to play in making our roads safer, and that is why the RMS has developed a course to better support them."

The free course will cover topics such as:

laws for learner and P-plate drivers
how to use the Learner Driver Log Book
how to plan on-road driving sessions
"Parents and supervisors who have attended this course found it boosted their confidence, helped them better plan driving sessions and allowed them to share experiences with other parents and supervisors," added Ms Carter.

Bookings for the Helping Learner Drivers Become Safe Drivers course are essential and can be made by calling Michelle Carter from Pittwater Council on 9970 1196 or by email at michelle_carter@pittwater.nsw.gov.au.

Ph: 9970 1196


---
NOMINATIONS SOUGHT FOR PITTWATER'S VOLUNTEER AWARDS


Nominations have opened for the 2012 Pittwater Volunteer Awards, held every two years.

The awards celebrate outstanding voluntary service and are open to residents and non-residents who can demonstrate a record of such service to the Pittwater community.

Award categories include Environmental, Bushcare, Youth, Community Service & Support, SurfLifesaving, Sporting Groups, Rural Fire Service and Emergency Services. A one-off category for this year's awards has been added to mark Pittwater's 20th birthday as a local government area.
This category recognises volunteers with 20 or more years service to the Pittwater community.

Nominations for the awards will be open until Friday 16 March, with a presentation to the winners in May to coincide with National Volunteers Week.

According to figures from the Australian Bureau of Statistics, Pittwater residents volunteer their time in unpaid service in a participation rate 6% higher than volunteers in the greater Sydney area.

General Manager Mark Ferguson paid tribute to local volunteers, saying they made 'an immeasurable contribution to the Pittwater community and environment.'

"Some of these volunteers literally put their lives on the line as bushfire fighters and surf lifesavers while others go about their duties, quietly turning up day in and day out year after year," Mr
Ferguson said.

Nominations can be submitted online at www.pittwater.nsw.gov.au/volunteerawards Nomination forms are also available from Council's customer service centres and libraries at Mona Vale and Avalon, as well as at Avalon and Newport Recreation Centres and the Nelson Heather Centre at Warriewood.

Entries close on Friday 16 March and should be returned to Vienna Muller, Pittwater Council PO Box 882, Mona Vale NSW 1660 or emailed to Pittwater_Council@pittwater.nsw.gov.au For enquiries contact Vienna Muller on 9970 1181 or email vienna_muller@pittwater.nsw.gov.au

Melinda Hewitt Ph: 9970 1170



---
Beatlemania returns!




The Flaming Doghouse 'Beatlemania' extravaganza is back.



This time they're playing at

Pittwater High School on Saturday, 17 March at 7pm

as part a fundraiser for the PHS European Band Tour 2012.

Dress is '60s theme. Bring your nibbles and drinks for your table.
Doors open at 3 to 5pm to dress tables.


A great night of dance is promised to all.
Tickets available from Mel and John Marshall, PMC Hill office hours contact 0415 440 662 or at Pittwater High School office.




Click image to load pdf flyer




---
Do you own the 6m Mast ?
We have been clearing our recently purchased block of land at 47 Richard Road (between Bell's and Carol's wharves) - also known as the "walkway". There is a sailing mast attached to the fence there, approximately 6metres in length - we have been told it has probably been resident there for the last 5 years. If it is yours, could you please have it collected by March 8, otherwise we will need to dispose of it.

Thank you,
Alex and Siobhain Blinko



---
For Sale




Outboard motor for sale


Yamaha 15 hp
4 years old but little used
In excellent condition
Serviced last Friday and regularly serviced by Pittwater Marine
$1200.00
Ring Michelle at Elvina Bay: 0416 039335


---
New Fridge


If you need a new fridge let me know.....
Westinghouse Frost Free Fridge / Freezer
1700h x 680w x 610d
Great condition...just too big for our space.
Rachel: 0417 215 886


---
Near new alloy runabout for Sale


11ft Sea- Al "Super Skua".
Very stable with a fine entry bow and wide flat beam aft.
15 Hp Yamaha Fuel Tank and Manual Bilge pump.
Complete package Purchased Nov 2011.
Asking $3800.

Donna Coote - 0419265780



---
Have you lost your Cycling Gear




Did you drive off without your cycling gear?


I saw you leave the car park in a blue jeep (or similar) this last week without your cycling gear - I chased you out of the car park waving frantically, but missed you.

Call Dan on 0416 473466 to arrange the return of your belongings.



---
Share a ride ?
Hi, I have just started university at Sydney Uni, and was wondering if anyone is heading into the city on the mornings of Monday and Thursday.

Obviously, I am very happy to chip in for petrol.
Please call me - 0478155583
Asha



---
The Local Guide
Community Information
What's On in Pittwater - Self Editing Event Calendar

click to go to the Calendar

Scotland Island Community Vehicle -

0404 103 700
Number, Usage & Charges

Scotland Island Rural Fire Brigade -

9999 4404
http://www.sirfb.org.au

West Pittwater Rural Fire Brigade

- 9997-3795
www.westpittwater.rfsa.org.au

Offshore Photo Gallery

http://picasaweb.google.com/offshoregallery/
Scotland Island Residents Association (SIRA) Membership Application

- click here to download
West Pittwater Community Association (WPCA)

- http://www.wpca.org.au
Scotland Island Water


SI Emergency Water Contacts and Guidelines for water: click here for information and contacts
Scotland Island 'Water Agreement' - click here to download
Scotland Island Children's Centre

- (SIOCS - Scotland Island & Offshore Childrens Services)
Catherine Park (Long Day Care Service) 7.30am - 5.30pm (Tues, Weds, Thurs & Friday)
Other services include: School Holiday Programme / Facility & Equipment Hire
For information call 02 9979 7856 or email: siocs@comcen.com.au
Scotland Island Community Hall Bookings:

Kez on 9999 4092 or kezborthwickbolton@gmail.com
---

Transport
---
Real Estate
---
Services, Clubs & Accommodation
---
Island Classes (Fitness, Dance, Art etc)
Pilates, Meditation and Group Fitness with Patrice

- 0406 483 036 patrice.corrie@gmail.com
Anusara Yoga

- Thursdays - 0421762236 dominiquemarill@gmail.com or floydcbg@ozemail.com.au
Art with Max

- Watercolour classes. Phone Max on 9997 4527
Art Classes

- drawing and painting in oils, acrylics and mixed media- Marion 9979 3993 or 0431 457 431
@ Nathalie's Table - Cooking Classes

- Mediterranean cooking fortnightly - Nathalie - 9999 4449
Dru Yoga

- Tuesday evenings - Phone Katya on 0414 187 916
---
Groups
Gurdjieff / The Forth Way

- Call John on 9979 5584, Marion on 9979 3993 or Anne on 9999 3478
Island Kinesiology Clinic

- Mondays on SI Phone Jen Cudmore 0425 212 849
Green Group For Catherine Park

- Run by SIOCS - Emmie Collins on 0405 330 781
WOW - Women on Water

- second Wednesday of the month - contact Nila on 9999 2445
Parents & Kids Groups Playgroup

- Run by SIOCS - email Emma trysemz@tpg.com.au
Scotland Island Players

- contact Bob or Kez on 9999 4092
Catherine Park Bush Care Group

, 2nd Sunday @ 9.30am, Sharon Kinnison @ 9997 6017
Elizabeth Park Bush Care Group

, 1st Saturday @ 9 am, Bob Bolton @ 9999 4092
Island Thinking Group -
Roy Baker, 9999 6891, roybaker99@yahoo.com
Offshore a capella choir

– Saturdays at 2:30 pm, SI Community Hall. Call Gordon on 9997 2035.
---
Government Organisations
---
Airlines, Buses and Railways
---
Weather
Scotland Island Tides, Moon phases, Sun rise & set
Local Weather Forecast

Radar weather for Sydney (128k circle)
---
Emergency Contact Numbers
ALL EMERGENCIES (Police - Fire - Ambulance)
000
Police Assistance Line & Information
13 1444 or 9281 0000
Broken Bay Water Police
9910 7899 or 0412 162 093
Marine Rescue Broken Bay - Weekend

(02) 9999 3554 - (02) 8411 1121

Marine Rescue Broken Bay - VHF Radio channel

VHF Radio Channel: VHF 16
27MHz Radio Channel: 86 or 88

Scotland Island Rural Fire Brigade
9999 4404
NSW Fire Service General Information 9265 2999
9265 2999
Rural Fire Service General information
9450 3000
State Emergency Service, Warringah/Pittwater SES
9486 3399
National Parks & Wildlife Service: 000, general information
9457 9322
Dept of Community Services: general information
9977 6011
Sydney Water
132 090
Energy Australia
131 388, (ah) 131 909

---
Join SIRA
You can now join the Scotland Island Residents Association by
clicking here.
Please print the page and return the completed form to SIRA at this address:
The Treasurer, SIRA, PO Box 70, Church Point 2105.
Please NO CASH.

Contact SIRA at
sirapittwater@gmail.com
Join WPCA

To join the Western Pittwater Community Association, contact Michael Wiener at
m2wiener@bigpond.net.au
---
Archived Newsletters


A complete set of past electronic newsletters since May 2000 can be found and read at https://ymlp.com/archive_gesgjgm.php or by clicking here or by visiting the Mona Vale Library.

The Island website is at www.scotlandisland.org.au


---
To Contribute


If you would like to contribute to this newsletter it's easy!. Send an e-mail to the editor (editor@scotlandisland.org.au) or by clicking here. Type your contribution (100 words or so would be fine) and assuming it is of general interest to the community, does not include matter of a political nature and is not offensive, it will appear next month.

Subscription Information


To get on and off this newsletter,

click here

or got to:

http://www.scotlandisland.org.au/signup .


To change your address, click the 'modify' link at the bottom of this newsletter or send an email to the

editor@scotlandisland.org.au


---
Follow the PON
---
The Online Local Contacts Guide
Click HERE to load
The views expressed in this newsletter are not necessarily the views of the Scotland Island Residents Association (SIRA), or the Western Pittwater Community Association (WPCA)

---