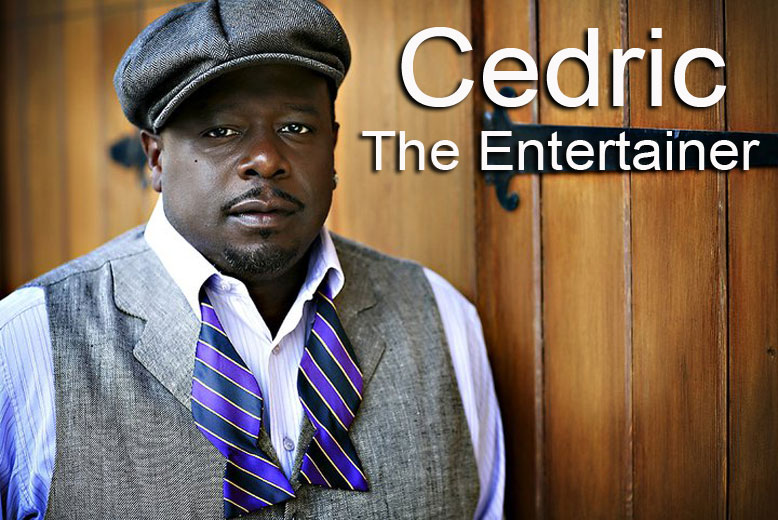 America's Premiere Comedy Showcase and Restaurant
Be a part of a premier Comedy Venue and see the funniest comedy acts.
Cedric "The Entertainer"
Live at the Improv
Call 412.462.5233 to purchase your tickets.
Tell them you saw it on Brotha Ash Productions!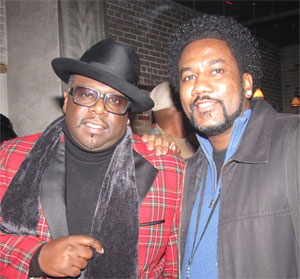 Order Tickets Online At www.Improv

ABOUT CEDRIC THE ENTERTAINER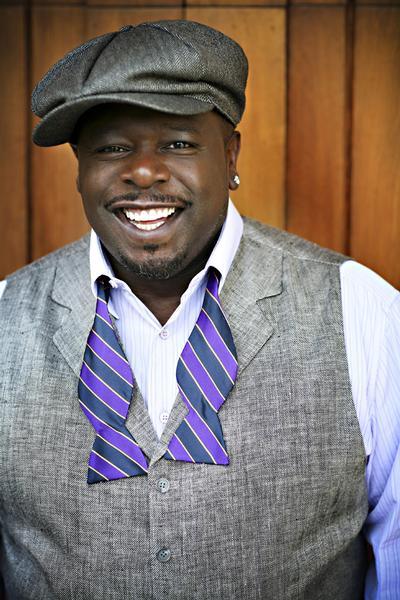 CEDRIC THE ENTERTAINER:
Charismatic actor/ comedian CEDRIC "THE ENTERTAINER" is best known for his many crowd-pleasing performances in such hit films as BARBERSHOP, BE COOL with John Travolta, MADAGASCAR, INTOLERABLE CRUELTY with George Clooney, JOHNSON FAMILY VACATION (the 2004 box office hit in which Cedric was both star and producer), and THE ORIGINAL KINGS OF COMEDY (MTV'S phenomenally successful documentary feature directed by Spike Lee), to name a few.
Additionally, on the big screen, Cedric has also been seen in CADILLAC RECORDS co-starring Adrien Brody and Beyonce Knowles, STREET KINGS opposite Keanu Reeves , WELCOME HOME ROSCOE JENKINS with Martin Lawrence, TALK TO ME starring Don Cheadle, CODENAME: THE CLEANER opposite Lucy Liu, THE HONEYMOONERS (in which
he starred as Jackie Gleason's famed character "Ralph Cramden" with thumbs up from Roger Ebert), LEMONY SNICKET with Jim Carrey, MAN OF THE HOUSE with Tommy Lee Jones, BARBERSHOP 2, BIG MOMMA'S HOUSE, KINGDOM COME with Whoopi Goldberg, SERVING SARA with Matthew Perry, as well as displaying tremendous vocal talent in the family features MADAGASCAR 2, CHARLOTTE'S WEB, DR. DOLITTLE 2 and ICE AGE.
In July 2006, Cedric's first-ever HBO Comedy Special, "Cedric The Entertainer: Taking You Higher", was the highest rated special of that year for the network. In November 2008, Cedric made his Broadway debut in David Mamet's masterpiece "American Buffalo"...His performance was singled out for critical praise.
Cedric's universal appeal, versatility, and tremendous career successes spanning television, live performances, and film have solidified his standing as one of the premiere entertainers in the world.
As for more big screen credits, Cedric was most recently seen co-starring opposite Julia Roberts and Tom Hanks in the comedy feature "LARRY CROWNE" ; Also co-starring opposite Christina Ricci in "ALL's FAIRE IN LOVE: Romance Has a Renaissance". Later on Cedric will star in the political drama "GRASS ROOTS" directed by Steven Gyllenhaal. He then lends his voice once again to Dreamworks Animation for MADAGASCAR 3.
Some notable career accolades for the multi-talented funny man include: nabbing THE AFTRA AWARD OF EXCELLENCE IN TELEVISION PROGRAMMING for his Fox Television series "CEDRIC THE ENTERTAINER PRESENTS…" a record-breaking (4) consecutive NAACP Image Awards for "Outstanding Supporting Actor in a Comedy Series" for his portrayal of the lovable "Coach Cedric Robinson" on the WB's #1-rated "The Steve Harvey Show", which ran for six seasons. His first comedy book, Grown-Ass Man, was released in January of 2002 and sold out across the country. In 2001, a viewing audience of over 144 million saw Cedric star in the Bud Light commercial that landed in the #1 spot during the Super Bowl broadcast (subsequently, USA Today dubbed him "Madison Avenue's Most Valuable
Player"). And, in 1994, Cedric received THE RICHARD PRYOR COMIC OF THE YEAR AWARD from Black Entertainment Television for his ground-breaking work as host of Def Comedy Jam and BET's Comic View (1994-95)
Now helming his own production company, A BIRD AND A BEAR ENTERTAINMENT, Cedric develops and produces feature films ("Johnson Family Vacation" was the firstunder the banner). In 2009, he made his directorial debut
overseeing the dance-film spoof "Dance Fu" starring rising comic actor Kel Mitchell released on DVD on October 4, 2011.
The 2011 launch of his WHOCed designer hat line marks yet another facet of the busy and creative comedy star.
As a philanthropist, Cedric founded THE CEDRIC 'THE ENTERTAINER' CHARITABLE FOUNDATION which provides scholarships and outreach programs to enhance the lives of inner-city youth and their families in his hometown of St. Louis, Missouri. He plans to extend the foundation nationally. (Cedric has awarded over 100 scholarships and countless incentives through his foundation).

PURCHASE YOUR TICKETS TODAY

SHOW LISTINGS
Fri, April 04, 2014 8:00PM
Fri, April 04, 2014 10:15PM
Sat, April 05, 2014 7:00PM
Sat, April 05, 2014 9:15PM
Age Requirements - must be 21 and over for all shows
(Pittsburgh Improv Box Office)
The Pittsburgh Improv is located at 166 East Bridge Street, Homestead, PA 15120
Call 412.462.5233 to purchase your tickets
Or Order Tickets Online At www.Improv.com