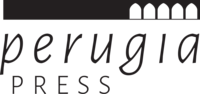 PUBLISHING NEW WOMEN POETS SINCE 1997
The 2022 Perugia Press Prize contest 
for a first or second full-length book of poetry by a woman is open for submissions until 11/15/21.
Happy Book Day, Through a Red Place!
Rebecca Pelky's 2021 Perugia Press Prize-winning book
is officially released TODAY, September 15!
at the bookshop on our website through September.
 "

Using maps, drawings, pedigree  chart, photographs, news clippings, Indian school records, redacted source 
material 
from Andrew Jackson's
Message to Congress, and the wonderment of the English and Mohegan languages, Rebecca Pelky pieces together family history and the struggle for acknowledgement 
of heritage. 'Here I am. / … I am certain. / 
I am genuine. / I am willing.' 
And I would add,
'I am writing.' 
A competent, lyric/graphic 
claiming place."
 - Diane Glancy, author of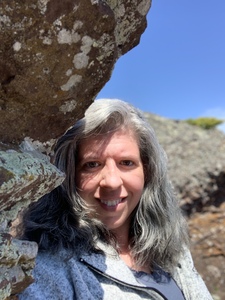 Rebecca Pelky is a member of the Brothertown Indian Nation of Wisconsin and a native of Michigan's Upper Peninsula. She holds a PhD from the University of Missouri, an MFA from Northern Michigan University, and is an Assistant Professor
of Film Studies at Clarkson University in Upstate New York.

 
Through a Red Place 
is her second poetry
collection; her first,
Horizon of the 
Dog Woman
,
was published by Saint 
Julian Press in 2020.
Poet's Platform: Lynne Thompson
Perugia Press is beginning a new blog feature: Poet's Platform. This recurring column will highlight the work and lives of our poets beyond their Perugia Press books, whether it be teaching or other creative professional pursuits, visual artistry, community involvements, activism, their reading suggestions, and/or their current writing projects and processes. Read the first installment, from Lynne Thompson (Beg No Pardon, 2007), on our site.
PO Box 60364, Florence, MA  01062