HUMAN RIGHTS WATCH (HRW): FIFA MUST BAN ISRAELI SETTLEMENT CLUBS
The respected international organization, Human Rights Watch (HRW), has released a detailed report on Israel's settlement teams and how they break FIFA's rules. The extensive investigation by HRW has found that the 
playing fields of the 
Israeli settlement football clubs are literally built on land unlawfully seized by Israel from Palestinian families and villages. The land is, in classic apartheid style, off-limits to the indigenous native Palestinians.
Click here.
TV SHOW: HRW, FIFA & ISRAELI SETTLEMENT SOCCER TEAMS 

[CH 347 ON DSTV, 13 AUGUST]
This week's on her weekly TV show "South Africa, Today and Beyond", BDS SA's Kwara Kekana will be speaking with Sari Bashi, the Human Rights Watch (HRW) Israel/Palestine Director, on the campaign to show Israel's settlement teams the red card. Bashi will also discuss the recent HRW report on the issue. 
Tonight, Thursday 13 October, at 19h30 on iTV (DStv Channel 347). Please note that this week's show airs at 19h30 and not the usual time of 20h30. Repeats on Wednesday 19 October at 15h30. Click here for info.
EUROPEAN  MPS ON THE BAN OF
ISRAELI SETTLEMENT TEAMS 
Over 60 Members of the European Parliament have written an open letter to FIFA President Gianni Infantino supporting the call 

to expel the Israeli settlement clubs from FIFA events and the Israel football association.

 The MEPS make their case by pointing to several precedents within FIFA. Click here for info.
VIDEO: JUVENTUS FC SIGNS "PALESTINIAN MESSI"
Italian football giant Juventus has signed a ten-year-old wonder kid dubbed the "Palestinian Messi". Click here for video.
UNITED NATIONS LETTER TO FIFA OVER ISRAELI SOCCER CLUBS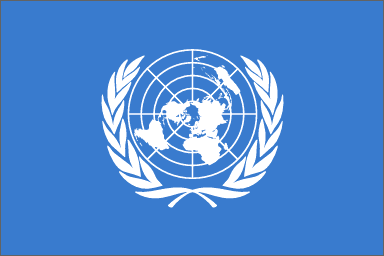 A senior United Nations official, 
Wilfried Lemke (the UN special adviser on sport for development and peace) 
has written to FIFA to reiterate that the UN regards Israeli settlements – and by extension Israeli football teams that play in them – to be "without validity" and "illegal under international law".
Israel has six soccer clubs in illegal Jewish-only settlements on unlawfully occupied Palestinian land. FIFA laws prohibit using another country's land without consent. For this and other reasons activists are calling on FIFA to expel and give Israeli settlements the red card. South African FIFA official, Tokyo Sexwale, is currently part of a FIFA investigation into whether these teams should be allowed to participate in international football.
The UN letter on the Israeli settlement football teams comes ahead the a high-level FIFA Council meeting in Zurich, which starts today (Thursday 13 October), where the issue is expected to be discussed. Click here for more information.
"By holding games on stolen [Palestinian] land, FIFA is tarnishing the beautiful game of football."
- Sari Bashi, Human Rights Watch (HRW)
"
FREE PALESTINE" BOXING TOURNAMENT
(SOWETO, SOUTH AFRICA, NOVEMBER 2016)
The Embassy of the State of Palestine together with BDS South Africa and several local South African boxing clubs are hosting an Amateur Boxing Tournament under the theme "Free Palestine".
All boxers and boxing clubs that would like to participate or endorse this and become a partner to this initiative should call 0736863443
DATE: Saturday, 19 November 2016
TIME: 07h30
VENUE: Orlando Communal Hall, Soweto, Johannesburg
INFO: 0736863443
"Our Freedom Is Incomplete Without the Freedom of the Palestinians" 

- President Nelson Mandela
JOIN BDS SOUTH AFRICA'S
EMAIL MAILING LIST
To join BDS South Africa's email mailing list (& receive these newsletters) send a blank email message to alerts@bdssouthafrica.com
DONATE TO BDS SOUTH AFRICA
BANK: First National Bank
NAME: BDS South Africa
NUMBER: 62273997943
BRANCH NAME: Rosebank
BRANCH CODE: 253305
SWIFT CODE: FIRNZAJJ 

BDS SA, is a registered Public Benefit Organisation (PBO) with Section 18A tax-deductible status. This means that any donations made to us can be used to apply for tax exemptions. Kindly send copy of proof of payment to finance@bdssouthafrica.com for receipt.