Contents
---
---
Welcome to 2019
---
SIRA

NEWS
Notification to the community regarding two Liquor Licence Applications for the Pasadena
There are

two separate application processes

underway for additional Liquor Licences at the Pasadena.

1.   Primary Services Application
The first is an Application posted on the Liquor and Gaming Website on 5th December for a Primary Services Application (PSA). This application is in

addition

to a normal restaurant "On-Premises Licence". If successful,

it will allow the serving of alcohol at the Pasadena to customers who are not consuming food

. The application includes areas both inside and outside the built area on land owned by the Pasadena and on land leased from the Crown.



The deadline for you to make any response is 4th January, 2019

. If you have a view on this application, it is very important that you make a response (see details below). 



To make a submission, either:


Click on this form (Application 1-7055317) and then either email it to: submissions.licencing@liquorandgaming.nsw.gov.au OR print and mail it to The Board, Liquor and Gaming at GPO Box 2060, Sydney, NSW, 2001.

OR

Write your own letter to above address (referencing application 1-  7055317).


2.  Packaged Licence
The other application is at the stage of community consultation which is prior to a full application being submitted. It is for a Packaged Licence (a Bottle Shop) to be located in the 'Pantry and Fresh' grocery store in the Pasadena.



As noted in the recent Pittwater Offshore Newsletter (PON), it is expected that an event will be arranged shortly to consult with the community before an actual application is submitted.



There will thus be a bit more time for consultation on this matter.

1.http://www.lgnoticeboardassets.justice.nsw.gov.au/liquor_applications/docs/1-7053317097-     Notice.pdf

2. https://www.service.nsw.gov.au/transaction/apply-primary-service-authorisation

3. https://www.liquorandgaming.nsw.gov.au/documents/public-consultations/app999-public-        submission-liquor-or-gaming-application.pdf

4. https://industrynsw.tfaforms.net/4634132



---
SIRA is calling for expressions of interest in the following position.
COMMUNITY HALL BOOKING OFFICER
The time for applications has been extended to 31/1/19.
The successful applicant for this position will receive a one year contract, renewable for up to three years, after which the position will be re-advertised.

COMMUNITY HALL BOOKING OFFICER
This position is

essential

to our community. It is a

paid role

, the successful applicant receiving $250.00 a quarter.

This role is critical in ensuring that hall bookings are carried out effectively. You will need to:

foster community connections;
promote new activities in the Hall;
have competent administrative and computer skills;
 live on the island; and
have a computer, internet connection, email and mobile phone.
Brief Role Description


Responds to email and telephone enquiries about Community Hall hire

Maintains a calendar of events, uploading bookings to the Scotland Island Community Website

Assists hall users with any problems and notes issues recorded in the Hall log book

Maintains records of hall hire, arranges for invoices and notifies the SIRA Treasurer of hire charges

Checks hall assets and equipment at regular times with the Hall Manager

Liaises with the Hall Manager and Kindy about hall issues, as appropriate

Attends Hall Sub-committee meetings

For a more detailed role description, click on the following link https://www.edocr.com/v/y1eo5vgy/sira/Hall-Booking-Officer-Job-Description

Please send your expression of interest, complete with:

contact details;
an overview of your background, relevant skills and experience; and
an outline of the reasons you are interested in the position
to secretary@sira.org.au by Thursday, 31st January, 2019.



---
Happy Carolling Christmas - Let's see It again!
To fellow carollers, helpers, supporters and all lovers of Carols Afloat,

Thank you so much for your fortitude, wet weather tolerance, good spirits and dedication to the task in hand.

There were moments when we probably all asked ourselves why are we huddled in a boat shed, in a hail storm, singing a Capella carols to three men and a dog in the water and some sodden people in the boats.

The answer is because deep down we love doing it! And the performance at the Point proved it.

And here is your reward - eleven minutes of professionally shot footage of the Carols at the Point from local filmmaker John Illingsworth who has captured lots of Pittwater images over the years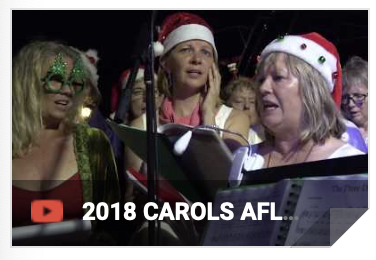 John told me he had never seen the Carols before but he loved the show and will be back next year. He is also preparing a longer version of the show for us.

A

HUGE

thank you to our Dear Leader and Choirmaster Rod who soldiered on in very trying circumstances and led us all to success, snatching a great victory from the dripping wet jaws of defeat!

The Carols are now up on Youtube - look for 2018 Carols Afloat - so you can pass this link to friends near and far.

Thank you again to everyone who has been part of the event over the past ten years and there is already talk of coming back for the 10th anniversary next year.

A very happy Pittwater Christmas to you all and all the best for 2019.

John Flower




---

Draft Scotland Island Traffic Management Plan
Open for comment until mid-February
Thank you to those of you who were able to attend the stakeholder meeting on Scotland Island on 9 December at 10am.
 
Transport Network Manager Phil Devon presented the proposed draft plan and addressed questions from attendees.
 
The Your Say project page is now live and provides an opportunity to view the Draft Plan, notes from the meeting and comment online.
 
Due to the holiday period we have extended the comment period until

Sunday 17 February 2019

.
 
Make a comment

In writing –Northern Beaches Council, PO Box 82, Manly NSW 1655, marked 'Draft Traffic Management Plan – Scotland Island
Full details are available on the Your Say project page.

Comments close Sunday 17 February.
Regards
Community Engagement Team



---
The Co-Op Club Presents
January 2019 Bookings
Church Point Cafe -  Artists play between 3:30 - 6:30pm
Sunday Jan 6th – RICK MELICK & THE SELF MADE MEN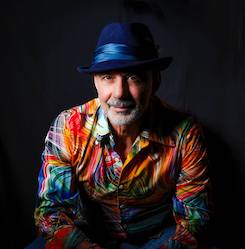 Special entertainment with internationally acclaimed Rick Melick. His latest album features some incredible new work which he has now toured, headlining at a number of festivals like Thredbo Blues Festival. Be assured that there will be some fabulous music from this great man on Sunday afternoon!

Rick worked and toured in the U.S. for 6 years with #1 Blues Rock artist Joe Bonamassa which enabled him to play every major festival in the world from North Sea Jazz and Montreaux Jazz Festivals W.O.M.A.D and The East Coast Blues and Roots and to work with incredible artists such as Eric Clapton, John Denver, B.B.King, John Hiatt, Paul Rogers & Beth Hart. He has played live with Larry Carlton, Kenny Loggins, Ian Anderson, Steve Lukather, Ricky Medlocke (Lynard Skynard), Bernie Marsden (Whitesnake), the late blues greats Hubert Sumlin and Bobby Parker, Brad Whitford (Aerosmith) and Jeff 'Skunk' Baxter, (Steely Dan & Doobie Bros.)
Sun 13th January: MARY-JANE GUINEY!!


Imagine an extremely Bluesy, Soulful Funky Dusty Springfield & you have the wonderful Mary Jane-Guiney & her incredible band. This festival favourite & Soul Diva is a crowd favourite. She spent many years living and working in New Orleans & you will hear the quality in her show as you wile away the afternoon with our local star - don't miss it!
Sun 20th January: BRAD JOHNS and THE CROWD PLEASERS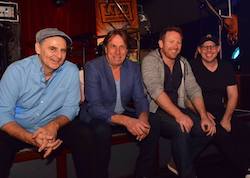 Look out!.... BRAD JOHNS and THE CROWD PLEASERS brings a very special album project to the Co-Op.  Brad has been wowing audiences across Australia with his unique musical style for many years. He is a guitar virtuoso and dynamic vocalist and recently has put this powerhouse band of his favorite musicians together to bring to you THE ULTIMATE  repertoire of specially arranged crowd pleasing tunes. Brad has played with Tommy Emmanuel, Ian Moss (Cold Chisel), James Blundell, Lee Keraghan and Troy Cassar-Daley… believe me there is nothing this man can't play and sing well.  He brings the talented Tony Boyd on drums (Kate Lush, Simon Kinney-Lewis, Eric Steckel (U.S.) Mal Eastick.), Christian Young on Bass  (Jack Jones (Southern Sons) James Morrison, Steve Balbi (Noiseworks) & members of Frank Zappa's band.) as well as Phil Grove on Keyboard (The O'Sheas, The Hippos, The Cockroaches, The Wiggles.). 


Sunday Jan 27, SOUL MESSENGERS


On Sunday Jan 27, Soul Messengers are very excited to be returning to the Co-Op Club at Church Point.
It's a cracking waterside venue, with a great restaurant and the views are fab.

We'll be bring some Soul and Rhythm and Blues to you over a cruisy Sunday arvo drink.


"There is little doubt that Aljinovic is one of our best contemporary soul singers. His voice just drips with emotion but with this new set of songs he once again blows the listener away."  

                                     
Malcolm Carter, PennyBlack Music, UK

"Soul Messengers' sound is deeply rooted in soul, R&B and funk. It's a sound that's simultaneously dirty and luxurious." Huffington Post

Soul revivalists, Soul Messengers, are a Sydney based Soul and RnB band. They have released 3 studio albums, with 2017's Vision & Faith reaching #5 on the Australian Blues and Roots Airplay chart.  Their previous albums, 2013's 'I'm Alive', and 2015's 'Dirty Soul' also garnered great reviews and nationwide radio play, with 'Dirty Soul' featuring as Sydney Jazz and Blues radio station Eastside Radio's album of the week.

Previously known as Chich and The Soul Messengers, the Sydney based bluesy-soul revivalists present a dynamite live show honed at regular gigs in Sydney and surrounds, the band having played over 120 shows since 2014 at venues such as Sydney's The Basement, Marrickville's Lazybones and Newtown's Leadbelly.




The Waterfront Café's Co-Op Club presents the finest live music North side of the bridge from 3.30pm every Sunday. Come and immerse yourself in some wonderful music by the waters edge with great friends, your favourite beverage, some wonderful music and a huge range of delicious menu specials. 

1860 Pittwater Rd Church Point – bookings 99796633

www.facebook.com/thecoopclubchurchpointwww.waterfrontstore.com.au




---
Looking to rent

Hey everyone,

I'm looking to rent a small granny flat/boat shed/room on the island or in the bays.

I'm a quiet and clean and starting uni next year.
Wanting my own space -preferably somewhere to settle more long term.
Looking to move in end of jan/ feb. open to furnished or unfurnished spaces.

Please get back to me if you have some place or know of any I could look at.

Thanks in advance
Jett
0419000690



---
Massage Therapy

 Special January Offer

---
---
The Local Guide
Community Information
Scotland Island Web Site -
www.scotlandisland.org.au
Scotland Island Residents Facebook Page -
click to go to Page
Scotland Island Rural Fire Brigade

- 9999 4404 - http://www.sirfb.org.au
West Pittwater Rural Fire Brigade


http://www.westpittwater.com.au/rural-fire-brigade/WPRFB-contacts - 9997-3795
Offshore Photo Gallery -offshore gallery
Scotland Island Residents Association (SIRA) Membership details - click here for details
West Pittwater Community Association (WPCA)

-
www.westpittwater.com.au
Scotland Island Emergency Non-potable Water
Agreement for Sale of Non-potable Water
SIRA Membership Application
Emergency Non-potable Water Guidelines
General Information, Map & Contacts
http://www.scotlandisland.org.au/community/emergency-water/
Scotland Island & Offshore Children's Services (SIOCS)
Long Day Care at The Island Kindy in Catherine Park
Days of operation: Monday, Tuesday, Wednesday & Thursday
Times: 8.00am - 6.00pm
Before & After School Care
8.00am until walked to school ferry - collected from school ferry until 6.00pm
Vacation Care, Casual Care and Playgroup on Fridays
Hire the Kindy for Birthday Parties
Please call

02 9979 7856

or email SIOCSdirector@gmail.com
Facebook: https://www.facebook.com/theislandkindy
Website: http://scotlandislandkindy.business.site/
Scotland Island Community Hall Bookings

:  Barbara Labram M: 0473008339  or hall@sira.org.au
Pittwater Online News

-  http://www.pittwateronlinenews.com
Tick Fact Sheet
TUG Waitlist   (Tennis User Group) - Application Form
---
Transport
---
Real Estate
---
Services, Clubs & Accommodation
Scotland Island Traders

- On-line shopping from your computer through www.g2u.com.au -delivered to your door Scotland Island by Scotland Island Traders -  Graeme Richmond - Mobile: 0419 460 331
email scotlandislandtraders@gmail.com
Justice of the Peace

- Bob Mitchell (Mackerel Beach) - 0419 745 628
Justice o

f the Peace

- Tony Hendel - 0419 242723
Justice of the Peace

- Andy Derijk - Elvina Bay 0418 613 890
 

Justice of the Peace  - 

Lexie Le Blang 0418399674 or 99992574
Justice of the Peace  - 

Graham Stenner - 0407216405
J

ustice of the Peace  - 

Carolyn Milani - 0409914699
Pittwater Community Arts Inc.

 - Enquiries Lorrie Morgan 9997 8079  lorriemay@bigpond.com
Peninsula Music Club

- enquiries Janice Tuynman - 99991937 - jt@swift dsl.com.au
Woody Point Yacht Club

-  http://www.wpyc.com.au   commodore@wpyc.com.au
Royal Prince Alfred Yacht Club

-

02 9997 1022

  http://www.rpayc.com.au/  
Royal Motor Yacht Club

- http://www.royalmotor.com.au/ 02 9997 5511
Scotland Island Lodge

- Bed & Breakfast - 02 9979 3301 or  http://www.scotlandislandlodge.com.au 
Pittwater Youth Hostel

 - (02) 9999 5748 (8-11 am and 5-8 pm)
http://www.yha.com.au/hostels/nsw/sydney-surrounds/pittwater/ 
Handy Service

- "No job too small"  - Call Alan 0447 775 541
Electrician Wayne

on Scotland Island 0418 229 277 - offshore community sparky - www.sparky.com.au
David Walsh

-

Graphic Design

-

Custom Made Sculpture

- 0404 239 212 - ital2@optusnet.com.au
Dog Wash & Grooming

- Call Jenni: 0450 444 100 or Email: jena50@hotmail.com
Free Pump Outs for Boats

- Council with RMS installed a pump out at Careel Bay wharf
Top water purification system installed for offshore homes:

  Call Juliette 0418349448
Solicitor - Rachel Carter - Carter O'Neill Legal - 0406 239 946
Island Based Domestic Cleaner

 - Kath - 0405097424 - kathando@yahoo.com
Building Design and Drafting Services

  - Samuela Madej – Murphy ph. 0450331573 email: samuelamadej@gmail.com
Qualified Deep Tissue & Swedish Massage

- Mona 0490701213
Island Based Cleaner - Uses predominantly Organic & Natural Products

- Mona 0490701213
---
Island Classes (Fitness, Dance, Art etc)
Pilates, Meditation and Group Fitness

with Patrice -  0406 483 036 patrice.corrie@gmail.com
Art Classes

- drawing and painting in oils, acrylics and mixed media- Marion 0431 457 431
Dru Yoga

- Tuesday 9.00 to 10.30 Tuesday morning - Phone Katya on 0414 187 916
Dynamic Yoga

Saturdays from 8.30am - 10.00am.


Drop-In Easy Hatha Yoga

- Monday Evenings 7:00pm - 8:15pm

---
Groups
Green Group For Catherine Park

- Run by SIOCS - Emmie Collins on 0405 330 781
Parents & Kids Groups Playgroup

- Run by SIOCS - email Emma trysemz@tpg.com.au
Catherine Park Bush Care Group

, 2nd Sunday @ 9.30am, Sharon Kinnison @ 9997 6017
Island Thinking Group

-

Roy Baker, 9999 6891, roybaker99@yahoo.com
---
Government Organisations
---
Airlines, Buses and Railways
---
Weather
Pittwater Weather
Scotland Island Tides, Moon phases, Sun rise & set
Local Weather Forecast
Radar weather for Sydney (128k circle)

---
Emergency Contact Numbers   
ALL EMERGENCIES (Police - Fire - Ambulance)
000
Police Assistance Line & Information
13 1444 or 9281 0000
Broken Bay Water Police
9910 7899 or 0412 162 093
Marine Rescue Broken Bay - Weekend
(02) 9999 3554 - (02) 8411 1121
Marine Rescue Broken Bay - VHF Radio channel
VHF Radio Channel: VHF 16
27MHz Radio Channel: 86 or 88
Scotland Island Rural Fire Service 
9999 4404
Elvina Bay Rural Fire Service
9997 3795
Lovett Bay Rural Fire Service
9979 1612
Mackerl Beach Rural Fire Service
9974 1162
Rural Fire Service Headquarters Terrey Hills
9450 3000
NSW Fire Service General Information 9265 2999
9265 2999
Rural Fire Service General information
9450 3000
State Emergency Service, Warringah/Pittwater SES
13 25 00 9486 3399
National Parks & Wildlife Service: 000, general information
9457 9322
Dept of Community Services: general information
9977 6011
Sydney Water
132 090
Energy Australia
131 388, (ah) 131 909

---
---
A complete set of past electronic newsletters since May 2000 can be found and read at https://ymlp.com/archive_gesgjgm.php  or by clicking here or by visiting the Mona Vale Library.

The Island website is at www.scotlandisland.org.au




---
To Contribute
If you would like to contribute to this newsletter it's easy!. Send an e-mail to the editor (editor@scotlandisland.org.au) or by clicking here. Type your contribution (100 words or so would be fine) and assuming it is of general interest to the community, does not include matter of a political nature and is not offensive, it will appear next month.
Subscription Information
To get on and off this newsletter,

click here

or got to:

http://www.scotlandisland.org.au/signup .


To change your address, click the 'modify' link at the bottom of this newsletter or send an email to the

editor@scotlandisland.org.au


---
Follow the PON
---
The Online Local Contacts Guide
Click HERE to load
---
T

he

Editor

and the publisher disclaim responsibility for any injury to persons or property resulting from any ideas, articles or products referred to in this publication. Further, t
he views expressed in this newsletter are not necessarily the views of the Scotland Island Residents Association (SIRA), or the Western Pittwater Community Association (WPCA)
---