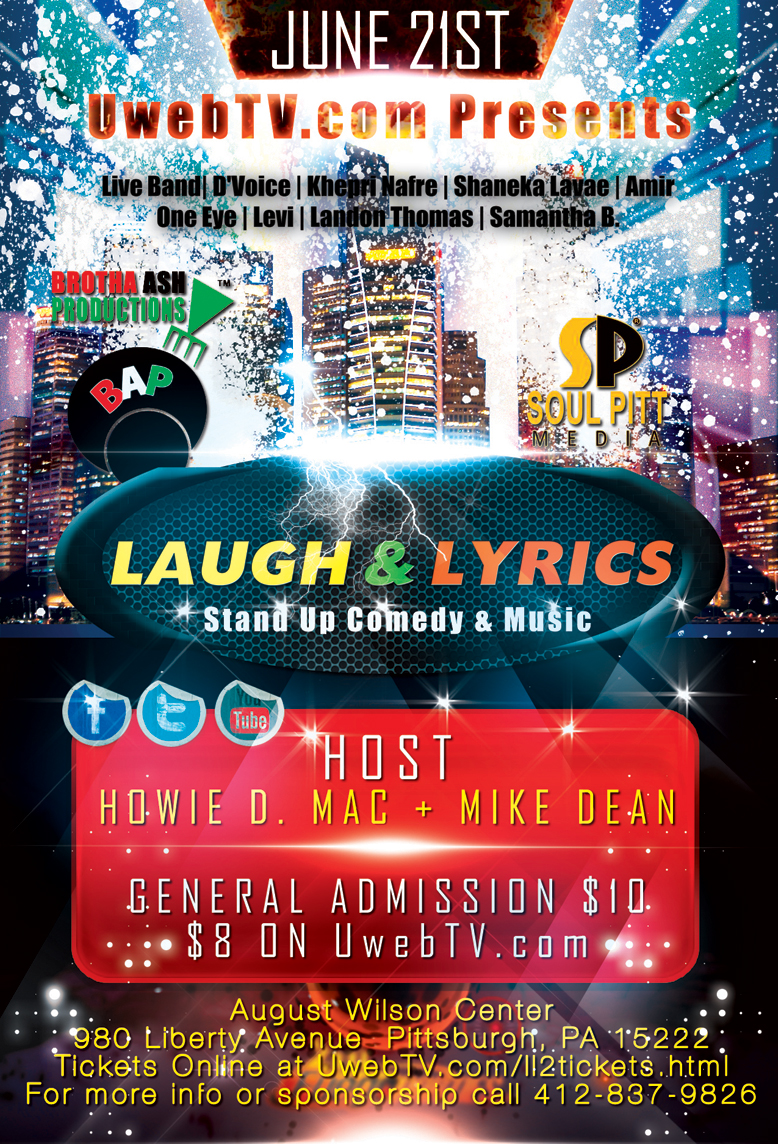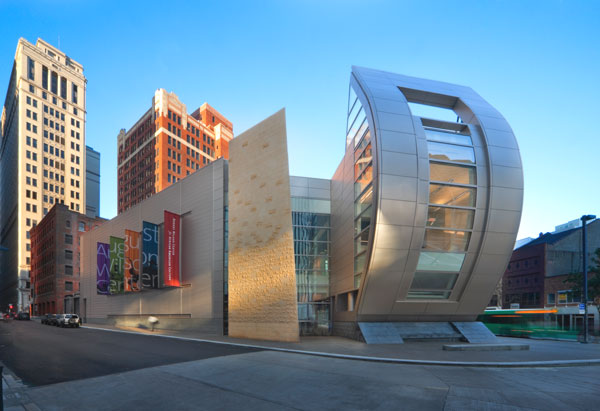 AUGUST WILSON CENTER FOR AFRICAN AMERICAN CULTURE
980 LIBERTY AVENUE, PITTSBURGH, PA 15222
JUNE 21ST, 2012 | DOORS OPEN AT 7PM
Check out Laugh & Lyrics Live
RSVP FOR TICKETS | CALL 412.837.9826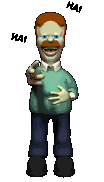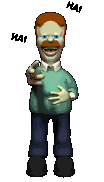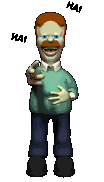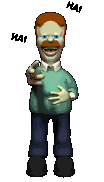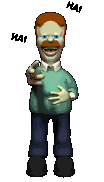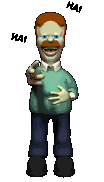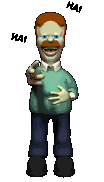 ABOUT LAUGH & LYRICS
Laugh & Lyrics is a series developed by its founders Brett Allen and
Deavon Hammonds intended to expose upcoming stand up comedians and rhythmic talent to a showcase that platforms cutting-edge hip-hop humor and lyrical content all in one place.
Each performer is selected from an independent talent pool, and given an opportunity to take full advantage of a built in audience and gain recognition for their craft they contain. One of the goals of Laugh & Lyrics is to develop hilarious methods to keep our audience entertained from the time they enter their seats until the time they leave. We allow open dialogue for a mature audience to be introduced to our audiences ranging in topics from relationships,
cultural differences, politics, and more.
An evening of music and comedy Hosted by Mike Dean and Howie D Mac
FEATURING
LIVE BAND
D'VOICE
KHEPRI NAFRE
SHANEKA LAYAE
AMIR
ONE EYE
LANDON THOMAS
SAMANTHA B.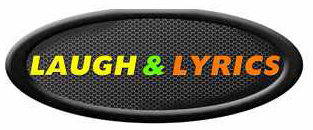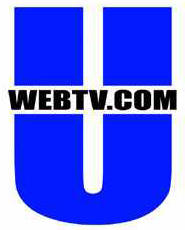 TICKETS STARTING AT $10
$8 ON UWEBTV.COM
TICKETS ONLINE AT
UWEBTV.COM/112tickets.html
Make sure you show your support and get your tickets for UwebTV's Laugh & Lyrics presented by uwebtv.com and hosted by Mike Dean and Howie D. Mac get ready for laughter and lyricism in the all new series from Urban Web Television.
To sponsor the show or get booked email promopush@gmail.com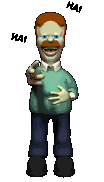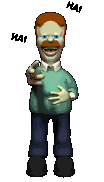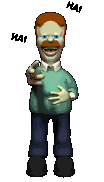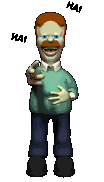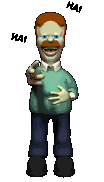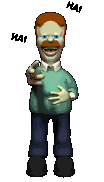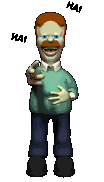 HOSTED BY MIKE DEAN AND HOWIE D MAC!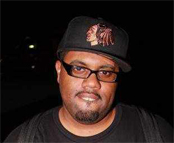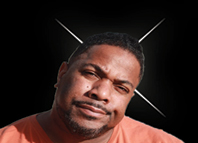 SHOW LISTING:
JUNE 21ST, 2012
DOORS OPEN AT 7PM | SHOWTIME AT 8PM

PURCHASE YOUR TICKETS TODAY

To Purchase Tickets Call 412.837.9826