---
SIRA
Notice
---
CHURCH POINT PARKING BRIEFING

Background History and Present Challenges
Presented by Bill Gye
Warringah Council 1986 Combined Floating carpark/commuter boat wharf proposal
When:
Wednesday, May 7
Where:
Community Hall
Time:
7.30 pm to 9.00 pm
Do you want to be more informed about Church Point parking?
Come and hear about the 40 year historical background of this issue.
There are some surprises here for even some seasoned Church Point watchers!!
Tea and coffee will be available
RSVP:
billgye@gmail.com
---
---
Scotland Island Winter Fire Shed Dinner

To start off the season we have Moroccan by Nathalie
Saturday May 10.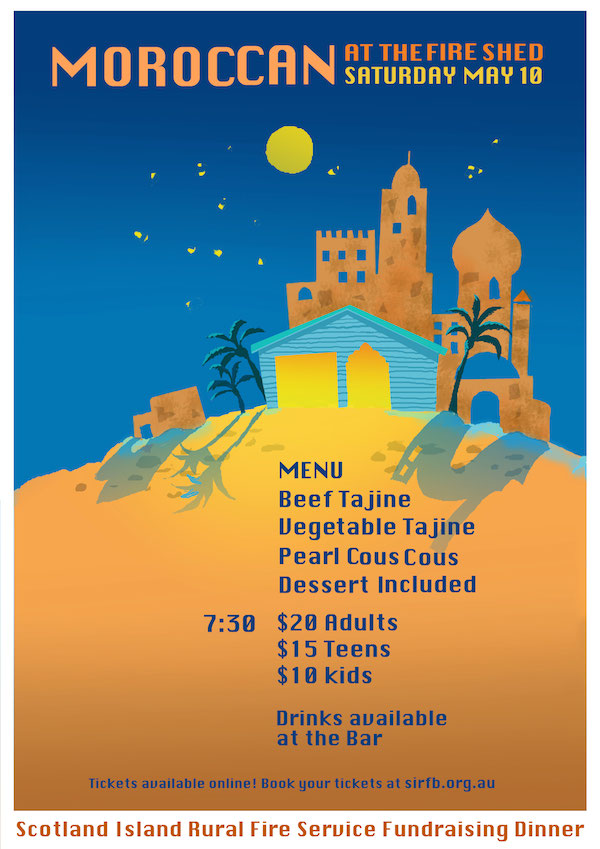 Tickets can now be purchased ONLINE at new SIRFB web site.
Book HERE
---
---
Note of Thanks



Marty, Tim and Robyn would like to thank those of you who helped make the pizza bake a happy and financially successful occasion. We managed to escape most of the showers and keep cooking!
Thanks also to those who could not come but donated money.

Marty raised $465 towards the $3,300 that he needs to contribute. He feels very connected and supported by his local community and Tim and I really appreciate everyone's kindness towards him.

The next event will be probably be a BBQ at Church Point.

Thanks,
Robyn



---
Free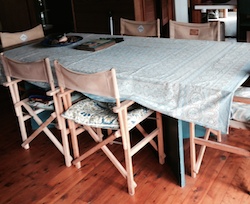 Table


Customwood dining/work table top, 2.3m x 1m, sits firmly on two solid bases.

Easily seats six.

Has served me well but am down-sizing, so to speak.



Make an offer, please
ALSO Bathroom renovation surplus.

4 sheets compressed wet area flooring 600mm x 2.7m, 20kg bags Sydney sand, self-adhesive Eazy tape and wall repair fabric, 300mm x 600mm white glazed tiles.

Jane Rich, Thompson St, 0421 549 370




---
---
Join SIRA
You can now join the Scotland Island Residents Association by
clicking here.
Please print the page and return the completed form to SIRA at this address:

The Treasurer, SIRA, PO Box 70, Church Point 2105.
Please NO CASH.

Contact SIRA at
sirac@sira.org.au
Join WPCA

To join the Western Pittwater Community Association
www.wpca.org.au
, contact Michael Wiener at

treasurer@wpca.org.au
---
Archived Newsletters


A complete set of past electronic newsletters since May 2000 can be found and read at https://ymlp.com/archive_gesgjgm.php or by clicking here or by visiting the Mona Vale Library.

The Island website is at www.scotlandisland.org.au


---
To Contribute


If you would like to contribute to this newsletter it's easy!. Send an e-mail to the editor (editor@scotlandisland.org.au) or by clicking here. Type your contribution (100 words or so would be fine) and assuming it is of general interest to the community, does not include matter of a political nature and is not offensive, it will appear next month.

Subscription Information


To get on and off this newsletter,

click here

or got to:

http://www.scotlandisland.org.au/signup .


To change your address, click the 'modify' link at the bottom of this newsletter or send an email to the

editor@scotlandisland.org.au


---
Follow the PON
---
The Online Local Contacts Guide
Click HERE to load
The views expressed in this newsletter are not necessarily the views of the Scotland Island Residents Association (SIRA), or the Western Pittwater Community Association (WPCA)
---