The gallery has gently reopened its doors,
with visitors now welcome by appointment.
As we wait for day-to-day life to resume, I will continue to share with you the story of 'On That Day', when a photograph was entrusted to me by its author.

Esther Woerdehoff

 

 

La galerie à doucement rouvert ses portes, les visiteurs sont les bienvenus sur rendez-vous.
En attendant le retour à la vie habituelle, je continue à partager avec vous l'histoire de ce jour particulier, où une photographie m'a été confiée par son auteur.

Esther Woerdehoff  
Sommer Marc, Seelekleid, 2007,
Tirage numérique, édition de 7
Shames Stephen, Seelekleid, 2007 Digital print, edition of 7







Sommer Marc, 743bis, 2007,
Tirage numérique, édition de 7

Sommer Marc, 743bis, 2007,
Digital print, edition of 7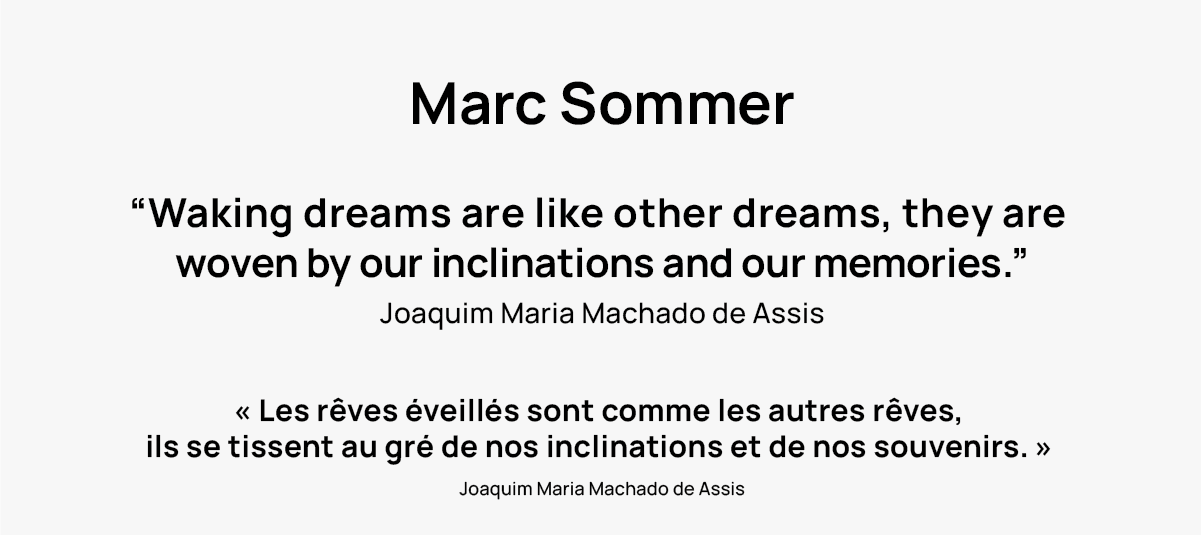 Marc Sommer (born Strastbourg,1970) began to take photographs as a self-taught artist. Bestowed with a strong imagination replete with symbolism, and refusing to manipulate digitally, he creates his images using patiently elaborated mechanical tricks and with
the help of family members. In a very personal way,
he depicts the human condition, without ceremony but not without tenderness.




 

Marc Sommer, né en 1970 à Strasbourg, commence à faire des photographies en autodidacte. Refusant toute manipulation numérique, mais doté d'une forte imagination symbolique, il crée ses images au moyen de trucages mécanique patiemment élaborés et avec l'aide des membres de sa famille. Sur un ton très personnel, il nous dépeint la condition humaine, sans ménagement mais non sans tendresse.