"="">">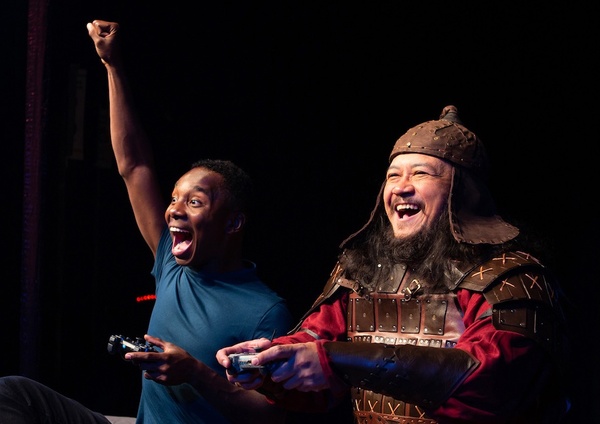 Leon Jones and Brian Rivera
"Michael Gene Sullivan has certainly entertained the audience with this amazing new play, but The Great Khan is far more than entertainment. It's a view of history and culture and humanity that would be incredibly important at any point in time, but is especially important now, as we continue to struggle to excise the racism that is deep in the bones of American culture."
"Velina Brown soars as a mother trying to protect her child, while simultaneously wanting him to transition smoothly into adulthood."
Patrick Thomas, Talking' Broadway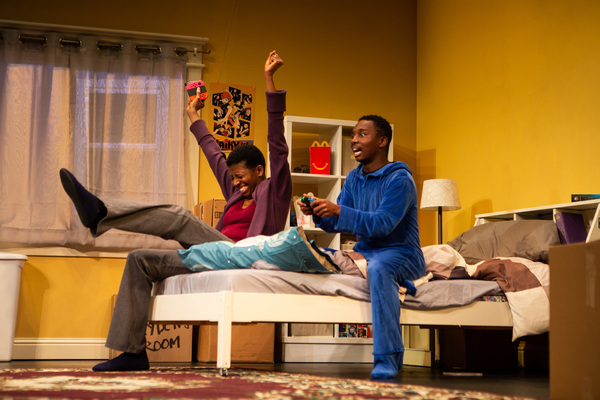 Velina Brown and Leon Jones
"In Michael Gene Sullivan's new comedy about three teenagers, their teacher, a mother and, yes, the Mongolian emperor Genghis Khan, the laughs come quickly … it's funny, and it deals with a serious social issue." 
Jean Schiffman, San Francisco Examiner.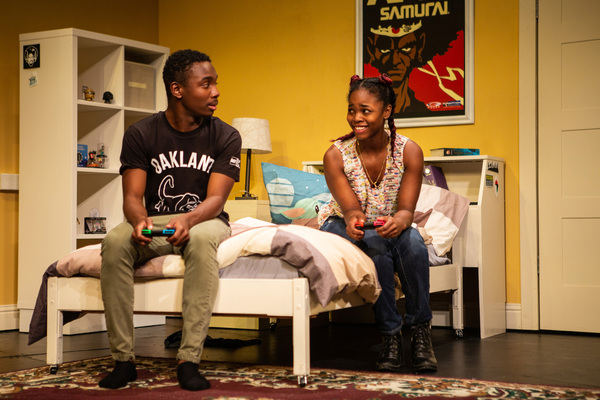 Leon Jones and Jamella Cross

"Michael Gene Sullivan is both playwright and champion of his characters. His scripts don't merely tell stories, they fight for their characters' right to be seen and heard beyond first glimpses and knee-jerk assumptions."
"As Crystal, (Velina) Brown gives a master class in monologue."
Lily Janiak, San Francisco Chronicle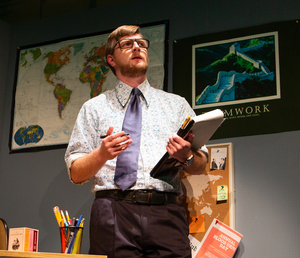 Kina Kantor

             

          Adam KuveNiemann
"Kina Kantor has marvelous comic chops, and Adam KuveNiemann plays his role with a delightful earnestness. Jamella Cross effortlessly portrays a girl putting on a front of bravery while balancing vulnerability and confidence. Rivera roars as Temujin, taking charge of every scene he's in. It's a beautifully balanced cast."
Patrick Thomas, Talking' Broadway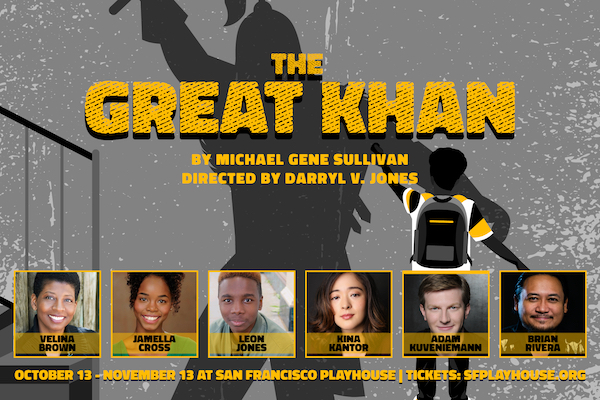 Written by Michael, featuring Velina
"Jayden, an African American teenager, just wants to be his game-playing, nerdy self. But after he saves a girl, Ant, from a sexual assault, he and his mother are forced to move to keep him safe from the boys who attacked her. While Jayden debates with himself if he should toughen up, Ant tries to reject the tough Black girl persona she has adopted. Both are trying to figure out how to define themselves in a culture that insists on seeing them as forever dangerous.
Then Genghis Khan shows up"