PRESS ALERT
Disturbing WhatsApp voice note re Houghton Golf Club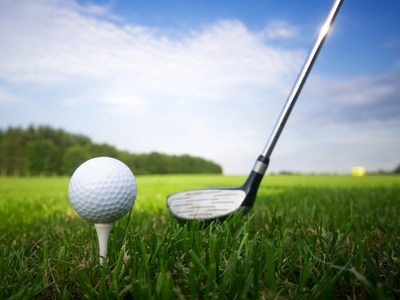 The human rights and Palestine solidarity organisation, BDS South Africa, has been made aware of a disturbing voice-note wherein an unidentified person makes spurious accusations against BDS South Africa. We are in possession of a copy of the voicenote if required.
The individual, who suggests that his father may or may not be on the Houghton "committee", accuses our organisation of sneaking into the upcoming 11 November charity Golf Day being held at Houghton Golf Course "without anyone knowing". This is untrue. BDS SA accepted an invitation to sponsor & participate in the Golf Day organised by Food for the Soul. BDS South Africa paid for a sponsorship of Hole 9 as well as signed a contract with the organisers of the golf day confirming our participation. Part of the sponsorship entitles BDS SA to setup an info stall and provide four players for the golf day.
In the voice recording it is suggested that the Houghton Golf Course "is busy dealing with" removing BDS South Africa from the golf day. In addition, we have been informed by the organisers of the Golf Day that they received a call from the Houghton Golf course, on instruction from their President, demanding that BDS South Africa be removed from the Golf Day or else the golf day will be cancelled. We have requested written communication and are currently engaging legal counsel on what, if any, further steps should be taken.
According to the person who recorded the voice note BDS SA "are just causing sh*t and trying to spread hate and bullsh*t." This is utterly false. BDS South Africa has had stalls at several government and non-government events including the Constitution Hill Human Rights Festival, Ahmed Kathrada Foundation events, conferences of the United Congregational Church of Southern Africa, congresses of various trade unions, weekends markets and medical seminars, among others. In addition we have hosted Ministers, including the Minister of Sports, at our previous activities (
click here
). We are a non-violent human rights organisation, opposed to all forms of racism including Zionism and anti-Semitism.
We look forward to engaging with our supporters at the upcoming Golf Day taking place on 11 November 2018 at the Houghton Golf Course in Johannesburg and encourage members of the public to pop by our stall.
I
SSUED BY TISETSO MAGAMA ON BEHALF OF BDS SOUTH AFRICA
BOYCOTT, DIVESTMENT AND SANCTIONS AGAINST ISRAEL IN SOUTH AFRICA (BDS SOUTH AFRICA)
5th Floor | Mishumo House | 77 De Korte Street | Braamfontein | Johannesburg
PO Box 2318 | Houghton | 2041 | Johannesburg
T: +27 (0) 11 403 2097 | M: +27 (0) 61 414 6348 | F: +27 (0) 86 650 4836
BDS South Africa is a registered Non-Profit Organization. NPO NUMBER: 084 306 NPO
BDS South Africa is a registered Public Benefit Organisation with Section 18A status. PBO NUMBER: 930 037 446