Dear Plot Holders,
A big welcome to all our new members! Thanks for signing up to our newsletter. We use it to keep you informed of local allotment news, meetings and events, growing tips and allotment stories in the media.

The new growing season is fast approaching and there are plenty of jobs we can get on with in February. See some suggestions of what you can do in February on our website! The Pesticide Action Network also has some great tips you can download. 

As many of you will be aware, the city's allotment service has been under pressure. Last year Councillors on the Environment, Transport and Sustainability Committee requested an 'urgent review of allotments' due to concerns about the management of the allotment service and particularly the growing number of vacant and overgrown plots across the city. The waiting list had grown to over 2700 people and a new interpretation of 'Data Protection' rules has been introduced which means that site reps are no longer allowed to contact people on the waiting list to arrange plot lettings. This has resulted in the process becoming slower.

After being deferred in November the report has now come back to the Committee. You can read the entire report and download our questions regarding the report and the subsequent ammendments from our website here
A meeting between BHAF, Councillors and Officers is currently being arranged to look at the issues in more detail and we will report back.

As part of our dedication to promote the benefits of bio-diversity on allotments here are two projects you might be interested in.
---
Wildlife Gardening Survey
Simon Powell and Helen Clarke are long-term allotment-holders on Whitehawk Hill and are looking for land to set up an ecological seed nursery.
Initially they'll focus on growing and supplying seeds of easy-to-grow flowering plants which are especially valuable to pollinators and other insects.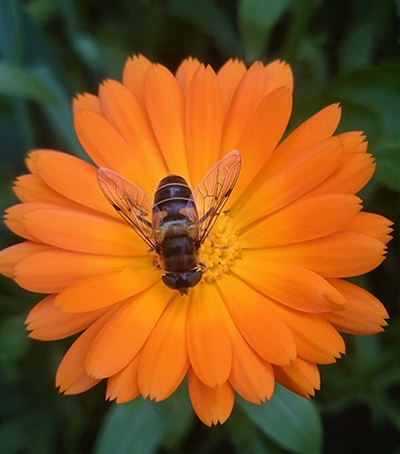 "We know from experience just how crucial these plants are for supporting local pollinator populations in this age of biodiversity loss and we want to do what we can to make it easier for more growers to access and grow this assemblage of humble yet powerful plants on their allotments and gardens."
As part of their market research they've compiled a short, anonymous* survey to find out more about wildlife gardening and seed-buying habits among gardeners: "It would help us massively if you could complete our survey so we can get a better idea of the extent of wildlife gardening among Brighton & Hove's allotment community. We wish you a fruitful growing year ahead."

Click here to take the survey 
*This survey is anonymous it DOESN'T even record your IP address 
---
Supporting Amphibians on Allotments
Moulsecoomb Allotment and Horticultural Society (MAHS) are organising a talk by Jenny Hooper from Froglife. Froglife are aiming to restore aquatic wildlife havens and even create wildlife corridors in Moulsecoomb, Coldean and Hollingbury. Allotments will play an important part.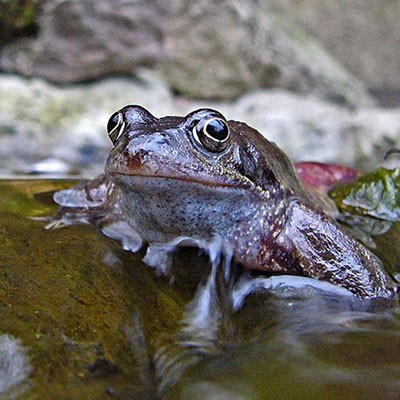 The talk will include amphibian and reptile ID and aquatic habitat management along with wildlife gardening through the seasons.

For more details download the pdf outlining the project.

If you would be interested in attending please email mahscommittee@gmail.com
---
COMING SOON!
A BHAF report into the value of the benefits that allotments bring to the city.

Mental and physical health benefits, environmental benefits and social benefits all have a value which is mostly not considered when the Council considers the finances around allotments. This report shows that allotments actually save the city hundreds of thousands of pounds every year.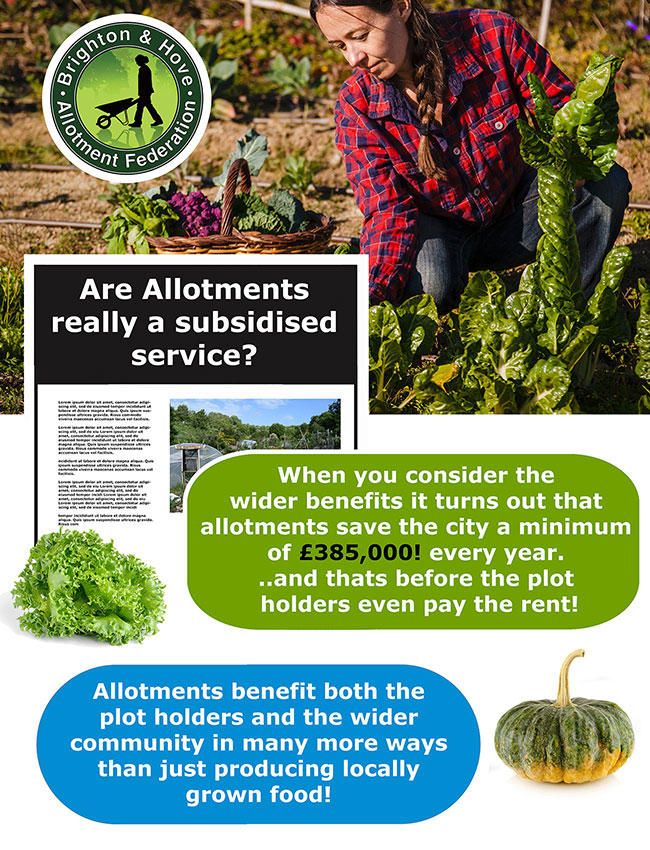 City allotments could be as productive as conventional farms.
Read more