---
Choir Afloat - Curlew Ferry Service

Departs Church Point
Thursday December 22 at
6.15 pm

Reservations Essential
penny@churchpointferryservice.com
---
Community Vehicle Xmas Day Service
Limited Service - Advanced Bookings ONLY
9am - 10.30am
4.00pm - 5.30pm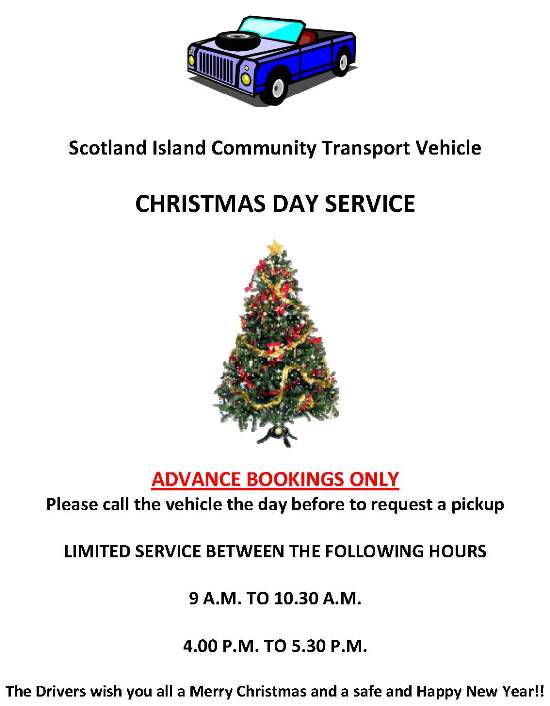 ---
Furnished House for Rent



I'm heading overseas for 6 months in early February 2012 and am looking to rent my fully furnished Island home with two indoor cats for that time. It's located near Carols Wharf, has three bedrooms, two bathrooms, gourmet kitchen, lounge, dining, office and great neighbours.
Negotiable rent as you would be required to feed and look after the cats.

Email jabawoc@bigpond.net.au or call Jen 0411 405335 for further information.



---
Looking for Foster Family living in Quarterdeck in 1965



I have been contacted by a person from NZ looking for long lost relatives of his mother in law, Pam Judd, who is very poorly.

He came across a Christmas card dated 1965 with the following information:
From the Foster Family
Roy, Thelma, Sharon and Kerry
"Quarterdeck"
Scotland Island
Via Church Point
99-3554

The hand written note appears to be signed as: from your loving Aunt Nell

If anyone knows anything about this family, could you please let me know.

My email address is ifoster@colonialfirststate.com.au.

Thank you
Iza Foster



---
Follow the PON
---
Missed out on a Newsletter?




Go to the archives to download previous notices



A complete set of past electronic newsletters since May 2000 can be found and read at https://ymlp.com/archive_gesgjgm.php


---
The Online Local Contact Guide

Click HERE to load
The views expressed in this newsletter are not necessarily the views of the Scotland Island Residents Association (SIRA), or the Western Pittwater Community Association (WPCA)
---