OK - I've been wanting to do this for years now, but it never seemed to be the right time or I never felt like there was a big enough event to warrant it, but (drum roll) I was featured March 9 - yes, that's the day after my birthday - by the premier polymer clay blog in the world,
Polymer Clay Daily
.  My Van Goghish cuff bracelet below caught Cynthia Tinapple's Eye and she did a very nice write up on my experiments with scraps.  I do have to say that it looks darn good for a clay hand-me-down.  

 And others must have agreed because my sites got over 20,000 hits in just 2 days.  
The bracelet is rather simple in design.  I had made a series of rainbow colored canes for my
PCAGOE Challenge
piece and had lots of rainbow colored left overs from all the color mixing I did.  I chopped the leftovers up by color groups and stacked them next to each other - adding a few specs of chopped up black for effect.  From that colored block of stacked, chopped scrap clay, I made a Starry Night Spiral Cane ala
Donna Kato
- and yes, it does look very Van Gogh as Donna's name suggests.  I made a few more fun canes from the leftovers that you can see on my
Flickr
site and then tossed all the leftover ends and bits and pieces into a Stroppel Cane - an ingenious use of leftovers brought to us by
Alice Stroppel
.  You can watch a Stroppel Cane demo by Alice herself 
HERE
.  I've been tickled at the response and feel absolutely humbled by the wonderful polymer community.  I've questioned my path so many times over the past years and truly feel like I'm on the road to where I want to be.  Thank you, everyone!
The
March PCAGOE Challenge
theme was BOLD Graphics.  This was my entry.
I got this idea in my head about mimes and clowns and color and thought how fun the 'invisible' mime would be on a wonderful colored background.  
I created a mime cane with a translucent background and 6 mosaic rainbow colored checkerboard canes in a pattern to fade in and out from the next color when tiled.  I finished the piece with a bold black & white stripe as an echo of the color the mime lost. The voting took place between March 1 and March 7 and I took
second place
in the public and in PCAGOE member votes!  YEAH! 
Next Month's Challenge theme is Layers!  Make sure to mark your calendar so you can check out some of the wonderful polymer art and vote.  3 lucky voters are randomly selected for special prizes from the PCAGOE members!
Mother's Day Ideas & The Perfect Teacher Gift!
Mother's Day is May 13th this year - a bit less than 2 months away, but there is still time do plan something special for your Mom.  Now through that special day, enter the coupon code MOTHERSDAY at checkout in either my 
Etsy
 or
Artfire
shop and receive a 20% discount on any gift.  You can choose from a wide variety of
drawing/art options
in my artfire shop like the baby picture on the left or a customized
Mother's Day pin
from my Etsy shop like the one below.  Don't forget - the great little faces on my
Children of the World
 items make fantasic one of a kind gift ideas for that special teacher, too.  So think ahead and get something unique for those special ladies in your life!  Remember to place any customized order by April 15 for guaranteed Mother's Day delivery.  After April 15th, please contact me for a time frame.  Thank you!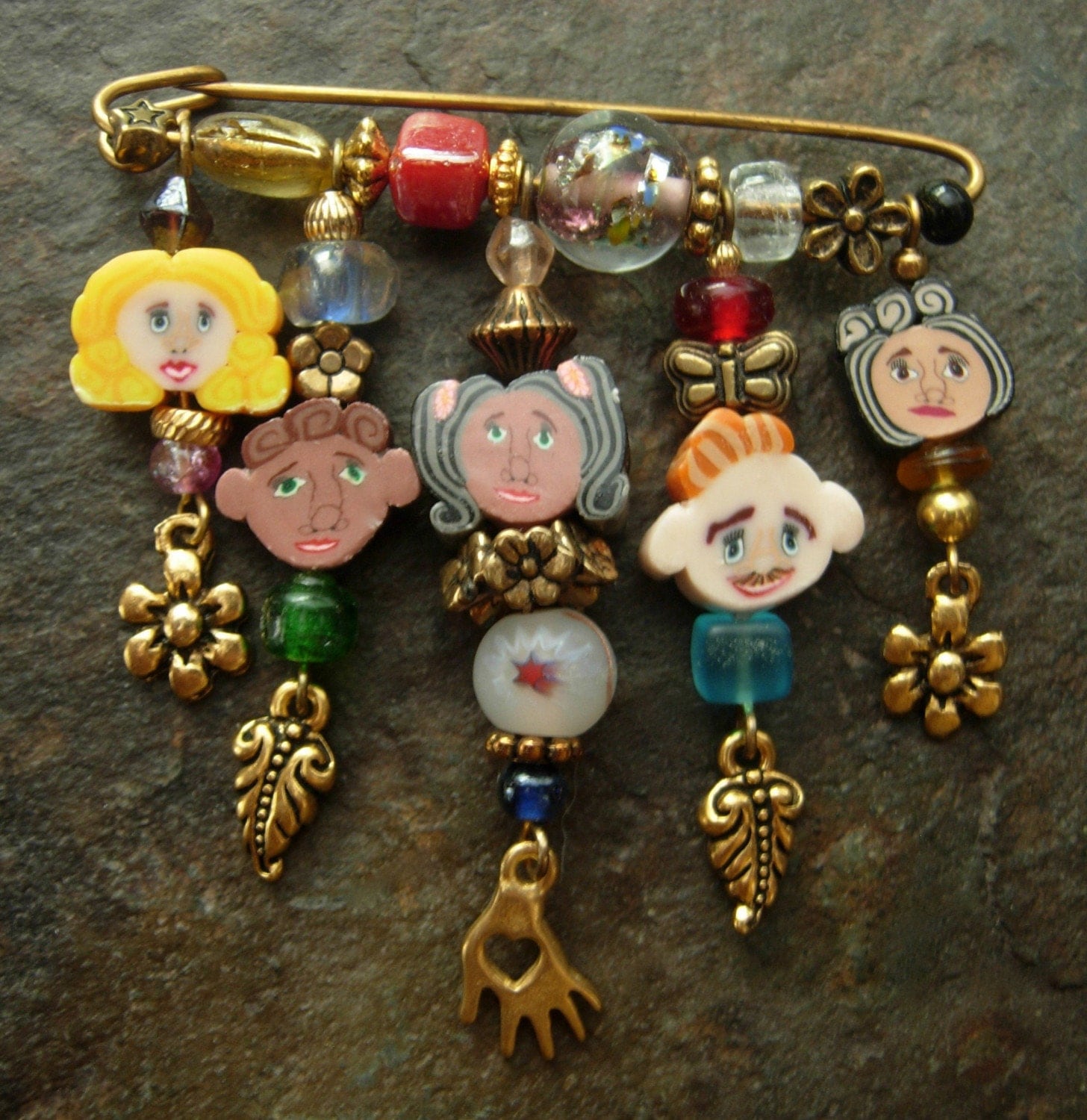 Hi and welcome to a little piece of my world!  My name is Deb Hart, but most of you have known me for years now as Deb Tuchsen.  February 3 marked a wonderful change in my life as I married the man I adore, Brian Hart,  and it's been part of the wonderful path my life has taken in the past year.
I grew up on a farm in Minnesota as Deborah Kay Schumann - oldest daughter of 6 girls.  You can still see a lot of nature and country in my photos and creations.
I have degrees in Psychology and Chemistry from St. Olaf College in Northfield, Minnesota, but spent most of my 4 years there working also tutoring photography and working for the college yearbook.
I have 3 beautiful children, 2 loving adorable stepchildren, 3 cats, 1 dog, and not enough sanity to handle most days, but I enjoy the ride.  =)
Those of you that have p
erused my Artfire site and the prints I sell on Imagekind know that I also have a passion for art.  I am currently an
Grumbacher
art instructor at
Michael's
as well as a certified fine art framer.  In the future months you will see a portrait of my youngest daughter with her Viola that I have been working on as Grumbacher starts gearing it's art classes toward the intermediate level student.
I also hope to take my passion for polymer clay toward a more fine art approach and meld it with my Escher like transformations that you can find on my Artfire and Imagekind sites.  Ultimately, I'd love to work out the logistics of making a wall art fountain.....  but still working out the details.
Next month, please look for a brief tutorial of how I created my Van Gogh Swirled Cane.
This is the first edition of my monthly newsletter and is being sent to clients, friends, and family on a trial basis.  If you wish to be removed from future updates, please click the unsubscribe link at the bottom of the page.  If you have friends who would like to be added, please contact me at rengalsa@gmail.com.