Colorado's state flower is the Blue Columbine and we're also known for our beautiful golden Aspens during the Fall. What better time to take advantage of a lovely B&B while taking a "peak" on a scenic drive or hike through the Colorado Rockies. In the high country, you'll want to book your getaway or vacation now to assure that the best B&B places to stay have a place for you! Our

Bed & Breakfast Innkeepers of Colorado

(BBIC) B&Bs are waiting for you to start your adventure or relaxing vacation.

Call 800.265.7696 or visit www.InnsofColorado.org to order a free guide of inn members or to download an electronic version.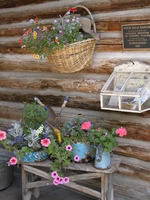 BBIC has just announced the full-color
2013-14 State Guide
which includes B&B member inns throughout Colorado, a statewide map, easy amenities grid, scenic byways map, cookbook order form and detailed information on each property including rates, websites addresses and policies.
Colorado offers everything you could possibly imagine in a holiday trip - arts, culture, music, outdoor markets, and historic sites, just to name a few. But adding to that, our state's scenery is as varied as our accommodations, tailor-made just for you. Perhaps your travel plans include activities such as biking, hiking, horseback riding, or fishing?
Or perhaps you're really wanting to explore our state's historic areas: take a stroll through ancient cliff dwellings, walk in dinosaur tracks, visit one of the many restored trading forts, view magnificent mountain vistas, listen to traditional cowboy music or upbeat mountain jazz. No matter your interests, tastes and abilities, your Bed & Breakfast Innkeepers of Colorado innkeeper-hosts are always pleased to help you find your perfect activity. Whether you prefer an historic Victorian, a cozy cottage, a stately castle, rustic log home or a modern mansion, our Bed & Breakfast Innkeepers of Colorado (BBIC) member inns are ready to serve.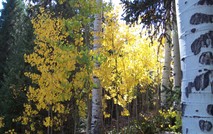 Our distinct
B&Bs
are ready to welcome you with a genuine smile, personalized service, clean and comfortable accommodations and a delicious homecooked breakfast. Savor special delights, prepared by loving innkeepers.

Check out some great Inn Specials!
Click here

to order your cookbook...
The recipes featured here range from family traditions to our inn-house specialties. You'll notice that a few of these recipes may include local ingredients, encouraging guests to return time and again just to keep a pleasant memory of the region. As you know, B&Bs are known for their hospitality and food, so we hope you'll enjoy these favorites with friends and loved ones, as we do with our guest's everyday...
These delicious and simple recipes with a gourmet flair have been kitchen tested by our BBIC member innkeepers and taste tested by our inn guests. Each is sure to please your own guests at home for brunch or breakfast.
Colorado Culinary Inn-Spirations

is the fourth edition published for Bed & Breakfast Innkeepers of Colorado which includes over 100 delicious and tested recipes from the finest Colorado B&B inns. You'll be tempted with everything from Easy Spring Frittata to Rocky Mountain Rocky Road, Bacon Cheese Quiche to Pear Coffee Cake.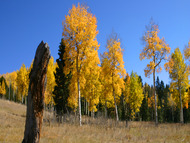 Follow the Inns of Colorado Blog
:
...Autumn creeps across Colorado, swiping at stands of aspens, cottonwoods and scrub oak with its bright brush, starting at high altitudes and working its way down to the river valleys and foothills....more
COLORADO CULINARY CREATIVITY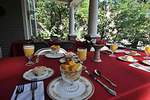 Delicious Raspberry Oatmeal Cookie Bars
Ingredients: • 1/2 cup packed light brown sugar • 1 cup all-purpose flour • 1/4 teaspoon baking soda • 1/8 teaspoon salt • 1 cup rolled oats • 1/2 cup butter, softened • 3/4 cup seedless raspberry jam
Directions: 1. Preheat oven to 350 degrees F (175 degrees C). Grease one 8 inch square pan, and line with greased foil. 2. Combine brown sugar, flour, baking soda, salt, and rolled oats. Rub in the butter using your hands or a pastry blender to form a crumbly mixture. Press 2 cups of the mixture into the bottom of the prepared pan. Spread the jam to within 1/4 inch of the edge. Sprinkle the remaining crumb mixture over the top, and lightly press it into the jam. 3. Bake for 35 to 40 minutes in preheated oven, or until lightly browned. Allow to cool before cutting into bars. Yield 1 - 8x8 inch pan
Check out the latest specials and packages from Colorado B&Bs and see what's "Inn-style" for your upcoming bed and breakfast stay!