Island Thinking

Special Event Catherine, Queen of Scotland Island (Combined Island Thinking/SIRA event)
Venue: Scotland Island Community Hall.
Date: Saturday May 19th
Time: 6.30 for a 7pm start (Bob requested an early start)

A delightful mainlander, Bob Waterer, will enlighten us about his family history - which is also Scotland Island's history. He particularly asked if he could share his knowledge with Scotland Islanders (and other non-mainlanders) while he is still able – he is not so young any more.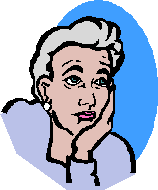 Bob gave a talk last year for the Manly, Warringah and Pittwater Historical Society. Here is the write-up on that talk, about his family history, with a special focus on his great-grandmother, Catherine Benns, the 'Queen of Scotland Island'.

"Catherine was born at Marra Marra Creek in 1838, the daughter of John Ferdinand Lewis and Sarah Wallace, an Aboriginal woman. In 1862 she gave birth to an illegitimate daughter Emily, whose father was Eugene Stevens, a water policeman. Afterwards Catherine married Joseph Benns and went to live on Scotland Island where she was eventually accorded her regal title. In 1887 Emily married George Godbold and it was their daughter Harriet who, in 1913, married Albert Waterer and afterwards had five children, the youngest of whom, Bob, was our guest speaker.
Although Bob had been researching his family tree for some years, it was only recently that the last pieces of the jigsaw puzzle had fallen into place. He had a wealth of information to impart, many original documents to show, and his talk was a real lesson in the difficulties and rewards of family history research" (POLYHISTOR, the Newsletter of the Manly, Warringah & Pittwater Historical Society Inc., October 2006).

Everyone Welcome! Please pass the word – this is a unique opportunity to hear about our amazing heritage.
Bob is going to give out notes so please RSVP to jenni.cover@urnet.com.au to ensure your set of notes - and a seat.

Please bring a contribution for supper (food, wine etc.), and a contribution for Bob's water-taxi and hire of the hall.
For more information: jenni.cover@urnet.com.au or 0409 560008