History Corner
An early pioneer in Pittwater, Frederick Chave, developed three properties on points between Towlers and Lovett Bays with the evocative names of "Carlton Villa", "Brighton Villa" and "Bleak House" named after his favourite book by Charles Dickens which had been published in 1853.
Near the north entrance to Lovett Bay, Mr. Chave had the finest orchard in the district. One shilling (10 cents) bought a bucket of grapes grown from a "dingle" or area of hollow ground between his house and the road. He also grew figs, lemons, oranges and olives. When he died in 1898 Frederick Chave was buried in the little churchyard at Church Point. Other members of his family settled in Bayview.

It is most topical to point out that Salvation Creek which forms the title of the current bestseller and which runs into the end of Lovett Bay is now officially named Larmer's Creek. In 1939 the name was changed to honour one of the area's earliest surveyors, James Larmer. Interest these days also centres on Tarrangaua, the magnificent brick and stone former home of the writer Dorothea Mackellar (1885-1968) ,which was designed in 1924. This is now, fittingly, the residence of top-selling author , Susan Duncan, and her husband and so the literary link with Tarrangaua continues. A chamber opera commissioned by Warringah Council as a tribute to Dorothea Mackellar in 1988 included words which undoubtedly evoked the author's feelings about her beloved bay. "Dear Lovett Bay, so quiet and far from just about everything! The friendly rocks, the cool embrace of water."
Next Month The shingle splitters of Elvina Bay
Summer Part time Cleaner
Pittwater YHA is looking for a summer part time cleaner.
Please ring Sarah or Michael to discuss hours and other details.
9999 5748 between 8-11am & 5-8pm. pittwater@yhansw.org.au
Community Forum - Pittwater 2003
Last November Pittwater Council hosted a Community Forum, which discussed the theme 'Pittwater 2030'.The outcomes of this forum were a set of five Key Directions identified by our community as critical to a future Pittwater, as well as many valuable ideas which could assist in moving forward to creating a sustainable place to live, work and play in 2030. We are now finalising this vision, and offer interested residents a last opportunity to contribute to the Strategic Plan at community workshops facilitated by Peter Cuming, Managing Director of Sustainable Futures Australia.


Peter will use the unique Planning Web tool at workshops scheduled for Friday 10 and Saturday 11 November at Mona Vale Memorial Hall, Pittwater Road, Mona Vale. Pittwater's Councillors would be delighted if you can participate in these thought-provoking discussions. Three Friday workshops will be held at 9.30am-12.30pm, 1.30pm-4.30pm and 5.30pm-7.30pm, while Saturday's workshop will be held from 9.30am-12.30pm. If you would like a final opportunity to contribute to the strategic plan and direction for a future and sustainable Pittwater 2030, please register with Kylie Llewellyn on 9970 1107, as bookings are essential.
WANTED - Waterfront Home for permanent rental.
Will commit to a 6 month, 12 month or even longer lease.

I am in love with the natural beauty and community spirit of Scotland Island and would love to live there or in the surrounding areas of Lovett Bay and Elvina Bay.

Please contact Natasha
Mobile #0412 189 182
Office #9380 4308
Email: natasha@tonicpromotions.com.au

To all Pittwater Off-shore Artists

RMYC. Art Exhibition

Theme "Sea, Sky and Sail"
Dates Thurs. 16th November to Wed. 22nd November 2006
Final Entry Date Saturday, 4th November 2006

Prizes totalling $3,000 in three categories.

After the successful launch of the Scotland Island Festival Artists Exhibition at Newport
Artworks, it is clear that much of the work is eligible and would do well in the annual RMYC Art Competition and Exhibition being held in the middle of next month.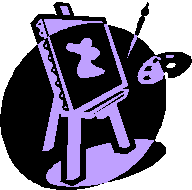 Because of an apparent clash of dates, Philip Bond (organizer of the RMYC Show) says
that all entry fees paid for work submitted to RMYC will be refunded if the work is sold during the Ebb & Flow Exhibition at the Newport gallery, or At the Shape of Water Exhibition on Scotland Island.

So grab a second chance to exhibit and sell your work at the Royal Motor Yacht Club, with the added opportunity of sharing a slice of the $3,000 cash prizes.

The exhibition runs for one week from Thurs. 16th to Wed. 22nd November 2006.Entry forms can be obtained from Philip Bond on 9979.5958, picked up at Newport Artworks Gallery or direct from Cathy at the RMYC on 9997.5511.



Don't be put off by the theme "Sea, Sky and Sail". A hint of water anywhere in the painting will be accepted by the Committee, and all work deemed eligible will be hung without pre-selection.

The RMYC Art Exhibition grows annually in stature, and is proudly supported by the Australian Society of Marine Artists.
Pittwater Council hosts Technology Forum
Last week Pittwater Council hosted a Technology Forum for Councillors, senior staff and selected key stakeholders across Pittwater, representing business, education, healthcare, seniors, community, entertainment and IT. The forum investigated the feasibility of facilitating community-based high-speed

broadband and/or wireless internet access in Pittwater, and its inherent social and economic implications. We were fortunate in securing the services of Paul Budde, well-known and eminently qualified Industry Analyst, as Facilitator of the forum. Paul gave an extremely informative briefing on the state of the industry, both in Australia and worldwide, and graphically illustrated the social and economic implications and advantages of community-based high-speed broadband access. His presentation engendered much discussion and the Action Plan arising from this will be presented to Council in a report on the event. We will keep you informed of any developments arising with this challenging issue.
Your editor had prepared a long piece, accompanied by many photos taken by Boyd Attewell for this edition of the newsletter. However, it seemed totally inappropriate to include this story in view of the disastrous fire in Newport last Saturday night. This newsletter will keep you up to date with an information that comes to hand about the outcome of the fire investigation.
Melbourne Cup @ The Fire Brigade



Scotland Island Rural Fire Brigade once again invites all members and friends to come along to the Station on Tuesday 7 November from 2pm and enjoy the 'race that stops the nation' on the BIG SCREENS at the Station:
$5 entry per adult (kids free) includes snacks & nibblies.
Bar open from 2pm.
Join in the sweeps.
Wear your favourite hat & enter the "Best Hat" competition.
Lost at the Scotland Island Fair

A Fuji Film digital camera was lost at the fair Model: FinePix S5100/S5500. It was lost under the trees at Mike Hall's Indian cushion/accessories stand. Any information leading to the recovery of this camera would be greatly appreciated (and rewarded!) as it is invaluable for our business and personal use. Phone Mike on 0404028253, Melinda 99791321 or email mike@jasminehall.com.au.

The Writers Festival - Huge Success!
| | |
| --- | --- |
| This very well organised event - quite up to the standard of the Sydney Writers festival - was an outstanding part of the festival. Featuring writers such as Susan Duncan, Peter Corris, Michael Wilding and John Bryson all of whom spoke eloquently (as you would expect!). Well done to Edna Carew and her team for a spectacular event. The photo at the right shows part of the sell out crowd. Do we have to wait two years for another of these days - I hope not! | |

Making the Lanterns for Festival Fair Day
| | |
| --- | --- |
| | Many of you who read this newsletter will recognise in the picture to your left, one of the lanterns that appeared in the closing 'Badu Gura' section of Fair Day on the island. Dozens of similar lanterns, in sizes great and small were constructed by a team of volunteers. Kindy children, adults and people at the fair helped to make these memorable shapes, to celebrate 'wind and water'. As most of the lanterns met a watery grave, it is hoped that the thousands of photos taken will help to preserve the memory of the occasion. |

Narrabeen Lakes Summerfest at Berry Reserve
November 17th, 18th and 19th, 2006.

Blue Sky Events and the Narrabeen Lakes Chamber of Commerce are proud to announce the 2006 Narrabeen Lakes Summerfest at Berry Reserve.

This years Summerfest is bigger and better than ever with the exciting addition of 3 nights of outdoor cinema, a revamped market and the return of the popular "Battle of the Businesses" Kayak Challenge.

This community based event will be held at Berry Reserve on Narrabeen Lakes over three days, and has become a summer tradition for visitors and participants alike.

An important part of Summerfest is the participation of community groups large and small. Performances and community stalls make up a significant part of the magic of the event.

There will be a community stage on the Saturday and the Sunday for performances by local community groups. Performances should be between 15 minutes and 30 minutes in length. Additionally, a large open area will available for static displays (ie: car clubs, art and craft displays etc).

Please contact Blue Sky Events 02-9315-7011. Please fill in the application form they will supply in its entirety, as this will enable us to process your application quickly and easily.

Need more information?

Please call Malcolm Larri on 0403-499-398, Blue Sky Events office on 9315-7011 or email office@blueskymarkets.com.au for more information about the event and how you can participate.
Birth Notice
Congratulations to Anne and Andy Palmer and Kauri on the arrival of a son Ashlee. Mother and son doing well!
Don't Dump It, Donate It!

To kick off promoting National Recycling Week (6-12 November), Pittwater Council's Education Team is launching a mobile phone Recycling Campaign – "Don't Dump It, Donate It!".



With a message of "reuse and recycle", this campaign aims to prevent some of Australia's estimated 10-18 million unused mobile phones from going into landfill. Run in conjunction with the Spastic Centre and Aussie Recycling program, the environmental program is also supported and endorsed by Clean Up Australia.

Campaign organisers will also donate $3-$5 from each phone towards children and adults with cerebral palsy.



Participating in this campaign is easy!

From 6 November 2006 until 2 February 2007 Pittwater residents can discard their their old, used or unwanted mobile phone at Council's Customer Service Centres at
Mona Vale or Avalon.

Pittwater Mayor Alex McTaggart said: "We encourage Pittwater residents to get behind this fantastic initiative. The "Don't Dump It, Donate It!" campaign not only raises money for a good cause, but it also helps make a difference in saving our environment."

For more information about mobile phone recycling please contact Pittwater's Education Team on 9970 1194 or visit Pittwater Council's website at www.pittwater.nsw.gov.au
Asparagus Fern spreads rapidly, degrades native bushland reduces habitat for local birds and mammals, and is rampant on the island.

So…make a difference: control asparagus weed on your property!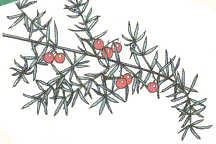 Pittwater Council is having an asparagus fern out day on Sunday 6th of November. Bags are available free from the Scotland Island Lodge (9979 3301)
The bagged asparagus fern will be collected from public wharves in the week commencing 11th of November. If you live at the top, ring Colin 9979-3301 and he will arrange a pick-up..
You don't need to bag the entire fern, just the corm. The corm is the hard lumpy material at the base of the stems. Using a sturdy knife is the easiest way to do it. Leave the stems and all the underground globules – they contain moisture that will be reabsorbed by the soil as they break down.
Spring is in the air and our local frogs are croaking and making merry.

Join frog expert Alistair McDougall of the Frog and Tadpole Study Group (FATS) to learn everything you've wanted to know about which frogs live in our area, what they sound like and what they look like.

Alistair will speak at the Coastal Environment Centre, Lake Park Road, North Narrabeen at 7:30pm on Tuesday 7 November, followed by a wonderful frogging spotlight event at our local wetlands.

Bookings are essential with the Coastal Environment Centre on 9970 6905.
Greg Roberts advises that the brand new 'hot off the press' Pittwater recipe book he took down on his visit to Melbourne as a gift to old friends has already been put to the test at 2 significant dinners.

He has cooked both Rosemary Haskell's 'Ginger Glazed Salmon' and Carol Floyd's 'Hearty Slow-Cooked Lamb Shanks with Beans' to loud acclamation.
Total success!
More dinners, using its recipes, will be cooked during the next week.
Their friends, Nola and Robin Byrne, have stayed with Louise and Greg and love the Island. They are delighted with the recipe book and would like to acquire some copies for Christmas gifts.
editor
- more copies available from Rosemary on (02) 9979-3301
The Shape of Water Exhibition Opening
What a fantastic opening! Hundreds of guests admired the eclectic display of art at the opening of the Shape of Water Exhibition held on Friday 27th October. The show was opened by Larry McDonald from Australian Galleries. Below are some photos taken by Boyd Attewell on the night.
There was a variety of stunning art works including works on paper, oils, watercolours and sculptures. A number of our very able artists who have works in the current Newport exhibition also exhibited their fantastic work in this exhibition. In addition the show provided the opportunity for some of our newer artists to exhibit for the first time. What a brilliant community! It is times like this that remind us why we live offshore.
Women on Water (WOW)
WOW is a women's discussion group that meets on the second Wednesday of each month to discuss topics relevant to women. The meeting commences at 12.00 noon with lunch (each member is asked to bring a plate and a bottle) and general discussion, news etc. Discussion of the specific topic takes place between 1.00 and 2.30. The meetings rotate around member's homes. All women are welcome to attend including Mums with babies.
The next meeting will be held on Wednesday 8 November. For more information or to place your name on the WOW emailing list please phone or email Kerry B at qwl_kborthwick@hotmail.com or 9999 4092.
Emergency Contact Numbers
NSW Police: 000, Police Assistance Line: 13 1444, general information 9281 0000
Broken Bay Water Police 9979 4944 or 0412 162 093
NSW Fire Service: 000, general information 9265 2999
NSW Ambulance Service: 000, general information 9320 7777
Rural Fire Service: 000, general information 9450 3000
State Emergency Service, Warringah/Pittwater SES: 9486 3399
National Parks & Wildlife Service: 000, general information 9457 9322
Dept of Community Services: general information 9977 6011
Sydney Water: 132 090
Energy Australia: 131 388, (ah) 131 909
Membership of SIRA, Emergency Scotland Island Water Contacts and Application for Water + Guidelines for water, in one document: click here for information (while online)
Airlines, Buses and Railways

Weather
Join SIRA

You can now join the Scotland Island Residents Association by clicking here. Please print the page and return the completed form to SIRA at this address: The Treasurer, SIRA, PO Box 70, Church Point 2105. Please NO CASH. Contact SIRA at sirapittwater@hotmail.com

Join WPCA

To join the Western Pittwater Community Association, contact Michael Wiener at m2wiener@bigpond.net.au
Archived Newsletters A complete set of past electronic newsletters since May 2000 can be found and read at https://www.ymlp.com/pubarchive.php?sira or by clicking here

or by visiting the Mona Vale Library. The Island website is at www.scotlandisland.org.au
Finally:
If you would like to contribute to this newsletter it's easy!. Send an e-mail to the editor by clicking here. Type your short contribution (100 words would be fine) and assuming it is of general interest to the community, does not include matter of a political nature and is not offensive to your neighbours, it will appear next month.

To get on and off this newsletter, or to change your options, click here or got to: http://www.scotlandisland.org.au/signup
The views expressed in this newsletter are not necessarily the views of the Scotland Island Residents Association (SIRA), or any of the associated Pittwater Offshore Resident's Committees