Each of our six beautiful and luxurious suites feature
king or queen beds, private baths,
sitting areas,
and include full gourmet breakfast.
Breakfast can be served in the privacy of your suite
with our Romance Package for just $20 extra/day.
Not able to stay in May?
Book a reservation for upcoming dates and give a
Gift Staycation or Vacation for a upcoming stay.
Tired of working from home?
Take a "Workcation" and let us be your home away from home!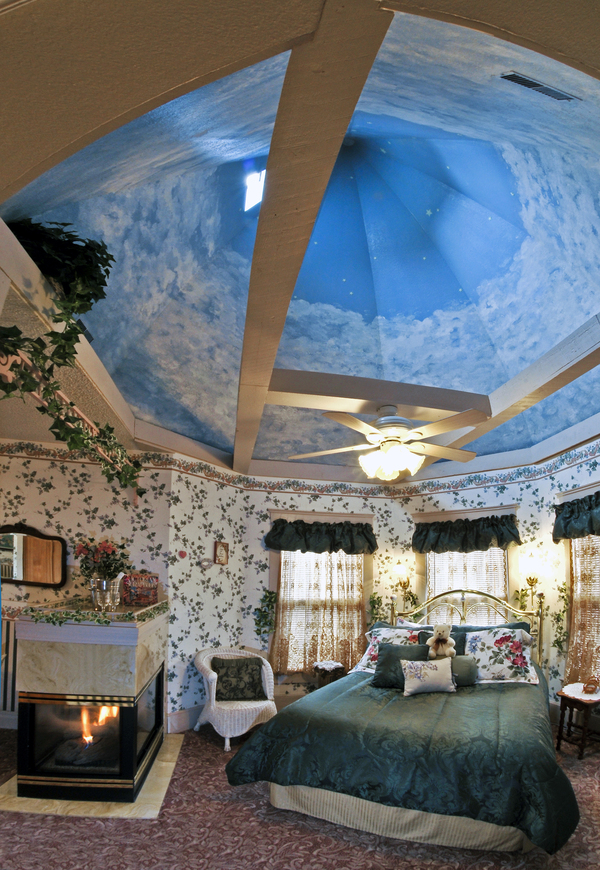 ---
STAY 3 AND GET 3RD FREE OR STAY 2 MIDWEEK AND RECEIVE 2ND NIGHT 1/2 OFF! Apply the package discount at online checkout or call 719-471-3980 to reserve with a personal innkeeper. #BookDirect now. (not valid on existing reservations or with other discount offers and must be mentioned at time of booking). Only valid by booking directly through our official Holden House website or by calling the inn directly.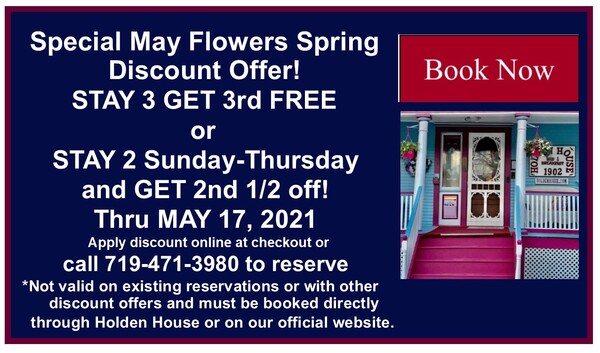 ---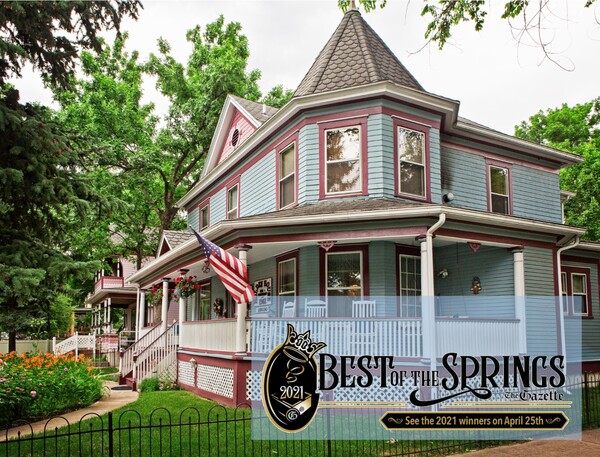 Holden House 1902 Bed & Breakfast Inn
, located in Colorado Springs, Colorado, will head into celebrating its 36th anniversary in 2021 and is proud of its long-standing history of excellence in service. Looking back on the inn's consistent and consecutive award-winning track record for excellence, it's no wonder why guests keep coming back again and again. This April, the Colorado Springs Gazette announced the "Best of the Springs" reader's choice awards, and
Holden House
was pleased to once again receive this recognition through the special edition. In its 27th year, voters have selected their Colorado Springs Gazette's Best of the Springs for picks. Voting ended in February and awards were announced in April, 2021, via a virtual event. During the voting period, according to The Gazette, "It has become the ideal way to salute all those top things from 2020, the strangest of pandemic times. The voters are reaching out to honor the best in 330 categories." Holden House is in good company ...
More
More Visitor and Event Ideas:
Holden House Puff Pastry Eggs Goldenrod
24 Peppridge Farm Puff Pastry Shells or Puff Pastry
Melt butter over low heat. Add flour and stir until well blended (appoximately 4 minutes). Slowly add milk and continually stir until slightly set.
12 Hard Boiled Eggs, chopped
Bacon, cooked and crumbled
Directions: Prepare the pastry shells as directed on the package. Pre-boil the eggs the night before if desired. While pastry shells are baking, prepare the white sauce and keep warm on the stove. Wash the fresh tarragon (dried can be used if necessary), dry and set aside. When the pastry shells are puffed and slightly brown, remove from oven. Place on plates and remove scored top from shells. Cover chopped eggs with plastic wrap and heat until warm in the microwave ( about 1-2 minutes). Spoon chopped eggs over and into pastry shells. Liberally drizzle white sauce over puff pastry shells. Sprinkle chopped bacon, a dash of paprika, salt, pepper and tarragon over the shells. Push shell top upright and into lower shell to make a clamshell effect. Garnish the plate with colorful fruit such as apple and orange slices, small grape bunches, etc. and serve.
Main Ingredients: Eggs, White Sauce, Bacon, Tarragon & Paprika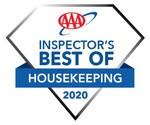 As a AAA Diamond "Inspected" property, we continue to receive excellent housekeeping ratings, including our award for "Housekeeping Excellence".
Here at
Holden House 1902 Bed & Breakfast Inn
, our innkeeping staff has over 150+ years of combined experience in the hospitality, restaurant and medical fields with an average on-the-job training knowledge of 25+ years each. Our inn first opened its doors in 1986 and is still under the same ownership today of Sallie & Welling Clark, ensuring staying power and meticulous attention to detail. Here are just some of the ways in which we are continuing our commitment to provide a clean and safe stay, especially during the current public health situation. Read more...
Update: 100% of our Holden House staff have been fully vaccinated for COVID19 and your safety is our priority.
Read our Holden House Blog

for inn updates,

recipes and more!

VIRTUALLY YOURS...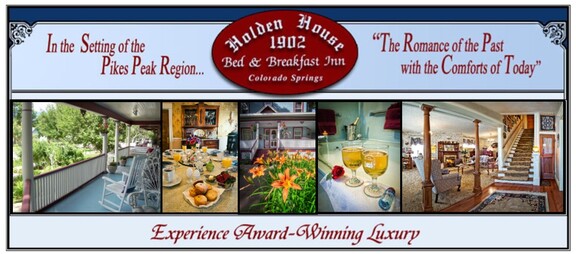 1102 West Pikes Peak Avenue
Colorado Springs, Colorado 80904