Bitter Creek North Newsletter    

March 1, 2015

_________________________________



Call Toll Free:  1-877-MELT WAX

 



"Where Creativity Flows!"

Gel Tone Sale!

All Gel Tone Colorants

Sale ends Tuesday, March 31st at 11:59pm cst!

 

 

St. Patrick's Day Wick Sale!

 

 

 

 

 

  

   

All CD Series Wicks in stock

Sale ends Tuesday, March 31st at 11:59pm cst!

 

 

Milky Way Mold Sale!

Milky Way Molds are 15% off!

Stock up while supplies last!

 

 

Soap Base Sale!

Melt & Pour Soap Bases

Choose from the following bases:

Sale ends Tuesday, March 31st

at 11:59pm cst!

 

 

 

     

Cocoa Butter

 

   

 

  Green Tea

 

  

     Honey
 

 

 

 

 

 

 

 

 

 

 

 

 

 

 

 

 

 

 

 

 

 

 

The following fragrances are 

$2.00 off per lb this month!

Choose from the following fragrances:

 




 

 

*Brown Sugar Nutmeg

Sweet brown sugar, the spicy warmth of nutmeg and accents of bourbon with sheer vanilla bean, amber and soft woods makes this fragrance a sweet surprise!

 

 

 

 

 

 

 

*Key Lime Pie

Tart lime, orange and grapefruit zest with a soft cool herbal top resting on a buttery bakery vanilla base.

 

*Storm Watch Type

 

Like cold rain on a window pane, this brisk scent will take you to the stormiest day in your memory! YC Type
 

All online orders of $50 or more are automatically entered each month to

win $10 in BC Bucks!
 Company News! 

Bitter Creek North

would like to wish everyone a

safe and happy St. Patrick's Day!

 

 

 

 

 

 

 

 

 

 
Do you have a creative and original "Tip of the Month" to share? Send it in to
Tips@candlesupply.com
and you could
Win $25 in BC Bucks!
***Must enter code "MAR
15" into the comments section of your shopping cart (not the coupon code box)!  Discounts will not be automatically calculated by the cart on these sales, but will be calculated by our office and reflected on your invoice.
Sales end Tuesday, March 31st 11:59 pm!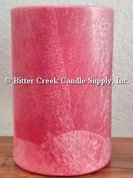 Check out our new blog post
New posts are added frequently, so check back often!

As always, we appreciate your patronage and look forward to being of service to you!