HSA Invests in the Spiritual Growth of its Leaders
"Becoming a leader is synonymous with becoming yourself. It is that simple. It is that difficult." ~Warren Bennis.
Friday, March 2nd, 2012 marked the beginning of the second annual Senior Leadership Spiritual Weekend (SLSW) for the national senior leadership of the Hindu Students Association (HSA). The National Officers and Board Directors came together in Austin, Texas for a three-day spiritual retreat, which was led by Satguru Bodhinatha Veylanswami and Sannyasin Senthilanathaswami of the Kauai Hindu Monastery.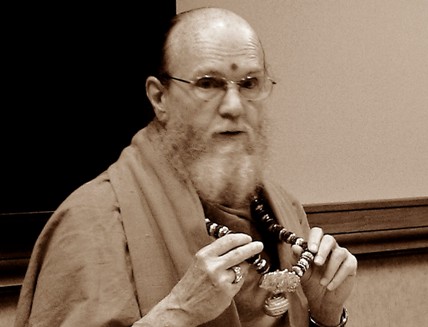 Soon after HSA began, its Senior Leadership came to the realization that in order to effective Hindu leaders, they could not let their spiritual growth be stifled. HSA takes on numerous projects in a year and all of these are led by its Senior Leadership, all of whom are young professionals. Among the numerous meetings, conference calls, projects and events, personal growth and development often take a backseat. In an effort to ensure that that all these demands to not hinder the leadership's Hindu learning, HSA's Senior Leadership engaged in this annual spiritual weekend. HSA also makes an effort to incorporate spiritual learning in its weekly calls with its members and branches.
Rashi Jawade is a Board of Director for the national HSA.
The Hindu Young Adult Community: Gateway 2012
There are a lot of misconceptions circulating around about Hinduism and how it is perceived by the youth today. Many think that contemporary Hindu youth don't really understand Hinduism and what it's about or how it impacts our lives as whole. Being involved in Hindu Students Association (HSA) has opened my eyes to a vast group of peers and like-minded individuals in America who struggle with understanding Hinduism and integrating it into our daily lives to help us achieve our true potential. Being an active member and officer for two years in HSA, Gateway was always something I had heard.  However, this year I was able to see what the hype was all about in person and it more than lived up to my expectations.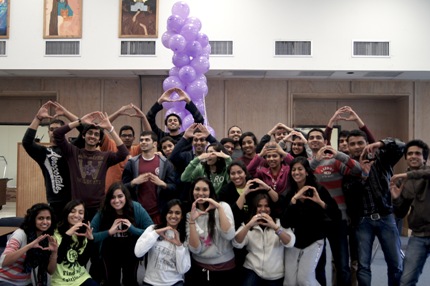 Finally, 'Gateway 2012: Find Your Dharma' was here! As the weeks went by leading up to the event itself, I became more involved in Gateway through the programming calls for the event. All of the preparation heightened my anticipation to actually be in Bruceville, TX – the location of Gateway 2012 – and meet with the people I had been talking to and to see the speakers we had selected.
Sonal Bhandari is the vice president of the University of Arkansas HSA branch.
Finding Dharma with Hindu Youth: Gateway 2012
The Hindu Students Association (HSA) hosted their annual camp 'Gateway' in Bruceville, TX from February 3rd – 5th.  From all the HSA branches, there were a total of over 130 attendees.  This year's camp sought to provide a gateway for young Hindus in "finding your dharma, " as the camp theme demonstrated.
The weekend was filled with various activities such as: icebreakers, games, outside activities, cultural dancing, bahajan night and speeches by the keynote speakers. This year the keynote speaker was Jeffrey Armstrong, also known as Kavindra Rishiji. We were honored to have Brahmachari Girish Chaitanyaji (Chinmaya Mission, Austin) and Acharya Praveen Gultaiji (Arya Samaj, Houston) as the other speakers.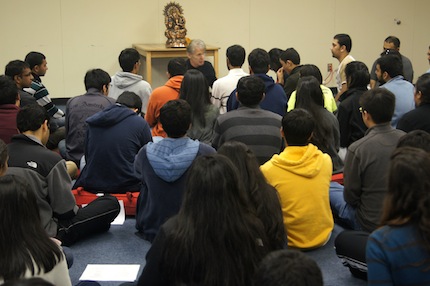 As a newcomer to HSA, this was my first time attending one of HSA's events.  Although I have attended other spiritual retreats, I thought the HSA experience was unique. Undaunted by the large number of attendees, the district and national officers continuously engaged the Hindu youth with breakout sessions that sought to challenge young minds to think critically in regards to their faith.  Moreover, the attendees were provided ample opportunities to socialize, thus solidifying friendships amongst peers.
Ambika Khanna is a Hindu young professional from Dallas.
It's an elective, certainly, but let us not allow that fact to emancipate us from thinking the choice over. From one perspective, shouldn't the elective demand the most deliberation? This piece is about how I evaluate the issue. It's not to admonish those who disagree. So feel free to, and feel freer to say why.

Animals eat other animals. As animals, we are granted that right. I only call it a right, by the way, because it's a term in which this debate is often had, but as far as nature goes, it's not a right –- it's just a fact. Stronger animals eat weaker ones, and the weakest ones eat plants. I hope I'm not breaking Einstein's rule about simplicity, but that's what's left after boiling.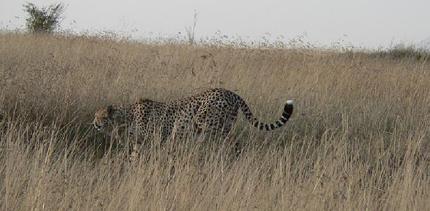 I won't disagree – we in fact don't need to eat animals to survive. We don't even need their products. Vegans who do it right are very much alive, and happy for it. Just ask Pres. Clinton, Carrie Underwood, Mike Tyson, Alec Baldwin, Carrie Ann Moss, Casey Affleck, Lea Michele, Joaquin Phoenix, Olivia Wilde, Tobey Maguire, and Jason Mraz (full list on Ellen Degeneres's website). But it wasn't too long ago that we did need it.
Anand Jayanti is the general meetings chair at the University of Texas, Austin HSA branch.