---
Contents
---
Gwyn's

Illustration
'Recycling'

To download a full version of this months image ready for printing, just click on the image.


You can contact Gwyn Perkins by email at g.perkins@gwyn.com.au

---
SIRA
Notice
Reminders

---
CHURCH POINT PARKING BRIEFING
Wednesday, May 7
Background History and Present Challenges
Presented by Bill Gye
Warringah Council 1986 Combined Floating carpark/commuter boat wharf proposal
When:
Wednesday, May 7
Where:
Community Hall
Time:
7.30 pm to 9.00 pm
Do you want to be more informed about Church Point parking?
Come and hear about the 40 year historical background of this issue.
There are some surprises here for even some seasoned Church Point watchers!!
Tea and coffee will be available
RSVP:
billgye@gmail.com

---


More images by June Lahm of the ANZAC day celebration at Church Point on the Offshore Gallery.
Click any image to go to the Gallery


---
Woody Point AGM and Auction for Paul



The Woody Point AGM and Auction for Paul is just around the corner.



The generosity of this community in supporting Paul has been fantastic and watching the donations stream is has been simply magical.

We hope to get a great turnout for Saturday night to raise money for our dear friend and neighbour!




---
Scotland Island Bake-Off Competition

This Saturday 3rd May !
Community Hall from 3pm- 6pm
A Shitbox Rally Fundraiser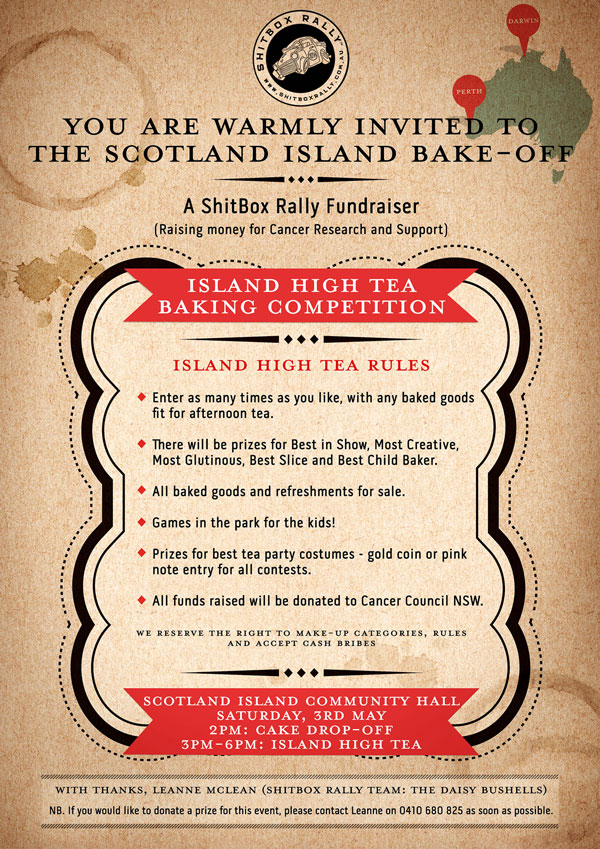 click image to load flyer

---

---
More wonderful images by June Lahm of the Great Offshore Shave on the Offshore Gallery.
Click any image to go to the Gallery or click
HERE

---
Couples Conscious Birth Workshop
Saturday 10th May 2-5pm
Health Space Mona Vale
Join Nadine for a bonding experience between you, your partner and your expectant baby.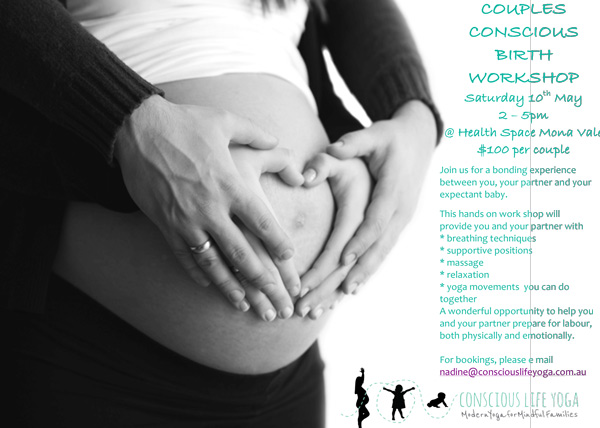 Click Image to load flyer

---

Local Council Notices




Planning Proposal for 2199 Pittwater Road, Church Point (Quarter Sessions)



Council has received a draft Planning Proposal relevant to two properties known as 2199 Pittwater Road, Church Point (Lots 15 and 15A of DP 10583).

Full details available HERE at Pittwater Council website.

The draft Planning Proposal intends to amend the Pittwater Local Environmental Plan (LEP) by rezoning the lots from 6(a) (Existing Recreation "A") to 2(a) (Residential "A"). The draft Planning Proposal also seeks to reclassify the subject lots from 'Community' to 'Operational' under the Local Government Act 1993.

As the subject properties are owned by Pittwater Council, urban planning consultants, MB Town Planning, have been appointed to independently assess the draft Planning Proposal.



Submissions should be in writing and addressed to the General Manager by 5:00pm, Friday 2 May 2014 to:





Mail -

Pittwater Council, PO Box 882, Mona Vale, NSW 1660


Email -

pittwater_council@pittwater.nsw.gov.au


Online -

Submission Form


Fax –

(02) 9970 1200


---



Fun For All At The Food & Wine Fair





The Pittwater Food & Wine Fair will take place at Winnererremy Bay Reserve in Mona Vale on Sunday 4 May between 10am and 4pm.



Fourteen wineries together with 4 Pines Brewery, Feral Brewing and Rocks Brewing will be at the Fair for tastings, along with gourmet food stalls. Visitors can also choose from a selection of hot food including Mexican, German, Crepes, Vegetarian, Turkish and Korean to name a few.

Some additions to this year's line-up include the sweet selection by Pittwater RSL and BCD Foods will have cheese platters for sale.

Gourmet food on offer to try and buy includes freshly baked breads, biscuits and cakes, olive oils, jams and chutneys.

Event Manager, Nikki Griffith said cooking demonstrations will start from 11am with Jane Grover, then Brian Lizotte and Rebecca Jones from the Sustain Me team, who'll show you how to love your leftovers!

Mayor Jacqui Townsend praised the format of the event, saying it not only profiled local companies and suppliers, but promoted local volunteer organisations and sustainable living.

"Sustainability Lane offers the popular native plant giveaway for Pittwater residents, eco-living stalls, a exhibit by the Coastal Environment Centre and a native animal display," added Cr Townsend.

"Pittwater Council's Compliance staff will be available at Sustainability Lane, ready to answer all building queries or questions about your pool or spa fence.

Cr Townsend said the Food & Wine Fair, which attracted over 7000 people last year, had grown to include the Volunteer Expo.

"We have over 20 volunteer organisations who'll be exhibiting at the fair. Even if you only have a spare couple of hours, there is something for everyone to get involved in," said Cr Townsend.

Live music from the 2 Shots Classic Rock Band and Desert Sea will play throughout the day and a range of kids entertainment will be available, including bungee tramp, climbing wall, rides and face painting.

The winners of the Fair's online competition will be drawn at 2pm. Entries will need to be placed in the barrel located in the marquee near the children's playground prior to the draw.

Winnererremy Bay Reserve is located at Mona Street, Mona Vale. Free bike racks will be available at the reserve. Parking is available at the Council car park adjacent to the reserve (pay and display) or at Pittwater High School for a small donation.

Pittwater's fifth Food & Wine Fair is proudly sponsored by URM, The Manly Daily, McWilliams Mt Pleasant and Currawong Beach Cottages, Pittwater RSL, Kimbriki Resource & Recovery Centre and The Rocks Brewing Co.

Information about the Food & Wine Fair

Contact: Nikki Griffith
Phone: 9970 1355



---
Scotland Island Winter Fire Shed Dinner

To start off the season we have Moroccan Feast
Saturday May 10.
Tickets can now be purchased ONLINE at new SIRFB web site.
Book HERE

---


AUTHOR TALKS



The Wardrobe Girl





by Jennifer Smart



A delightfully witty novel full of romance and
family dramas set among Sydney's beaches
and eastern suburbs, The Wardrobe Girl offers a
fascinating backstage look at the Australian TV and
film industry – think Bridget Jones lands of the set
of Home and Away – and is a laugh-out-loud read!




Thursday 15 May 2014




Time: 6.30pm




Mona Vale Library


Cost - $8, Concession pensioners & Students Only



Bookings essential, call 9970 1600, payment required within three days of booking.




---

Royal Flying Doctor Service (RFDS) FREE Community Talk

The Royal Flying Doctor Service of Australia (RFDS) is one of the largest and most comprehensive aero-medical organisations in the world. Using the latest in aviation, medical and communications technology, it delivers extensive primary health care and 24-hour emergency service to those who live, work and travel throughout Australia.


The RFDS is a not-for-profit organisation. Today, the RFDS has a fleet of 60 aircraft operating from 21 bases located across the nation and provides medical assistance to over 270,000 people every year – that's one patient every two minutes in remote and rural Australia! Covering 90% of Australia - no patient is more than two hours away from the help of the Flying Doctor.




MONDAY 19 May, 2.30pm




Bookings essential 9970 1600







---
Tai Chi and Qi Gong Classes on Scotland Island

Tai Chi and Qi Gong are based on understandings from Chinese traditions of well being, fitness and the subtle interplay of human energy that contributes to health. Sets of movements are performed slowly combined with awareness on our breathing. These movements encourage relaxation by turning off the mind.

Relaxation allows the emotions, thoughts and physical body to rest and be quiet. At the same time Tai Chi and Qi Gong movements improve balance, flexibility, strength and fitness. Heart function, digestion, the immune system and feelings of well being are strengthened by Tai Chi and Qi Gong.

You will be welcomed! No experience is needed and Tai Chi is useful for everyone.



Classes are in the Scotland Island Community Hall on Fridays 10-11 am. Autumn term commences 16 May.



Please phone Chris for information and bookings. 0416221040




---
Pittwater YHA Bush Regeneration


Thanks to all for the effort and the fantastic result.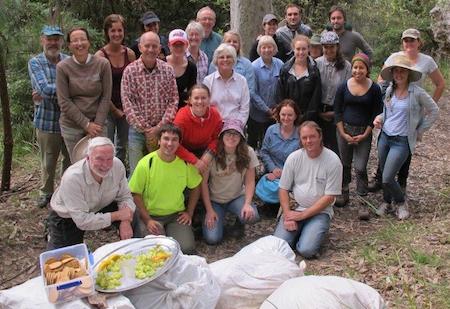 Good company, laughter and hearty meals were all had the April 2014, Pittwater YHA bush regeneration event.
Next one is 13 and 13 September 2014.
Contact the hostel on 9999 5748 or pittwater@yha.com.au for more information

---
The Co-Op Club Proudly Presents May Bookings


at Church Point Cafe





Sun April 27.


Virna Sanzone with special guest Matt McMahon on piano. Renowned for her passionate delivery, remarkable improvisational skills and striking voice of honeyed gold, Virna has lent her voice to projects with many of Australia's greats.



…"On Saturday night, I saw the light in the form of Virna Sanzone…" - SMH






Sun May 4.


Liza Ohlback covers all styles of blues, including jazz, gospel, soul & swamp. With a voice that can growl, howl or soothe your furrowed brow this 2013 triple blues 'Chain Award' winner can deliver her unique style with frankness and a wicked sense of humour. She will be joined by Rick Melick on keys/vox, Chris Frazier bass and Greg Ohlback on drums/vox.



..."Liza is a class act…" - Brian Lizotte




Sun May 11.
Jonathan Zwartz Trio featuring Jonathan Zwartz double bass, Hamish Stuart drums and Ben Hauptmann guitar



Award winning bassist & composer Jonathan Zwartz is accompanied by two of the most highly regarded musicians in Australia






Sun May 18.


The Sly Dogs. Scotland Island residents and The Co-Op Club house band rock the Point with their brand of soul & blues featuring vocalist Narelle Lewis




Sun May 25.


Pat Powell is a singer you need to hear.. there's an honesty in his voice that is rare in this country.. a soulfulness that has unexpected depth and a heartfelt warmth. He will be joined by Illya Swec on guitar, Rob Woolf keys and Declan Kelly on drums playing a funky, soulful bag of bluesy grooves with a hint of reggae



Artists play between 3-6pm




Free entry




Children Welcome





---
Pittwater ECO Floor Sanding and Decking Revival
We would like to let the Pittwater Offshore community that we are here, and invite any questions or info regarding quotes!
LOCAL FOR LOCALS
OWNER-OPERATED
INTERNAL FLOOR SANDING
DECKING SANDING & REVIVAL
SPECIALISING IN NATURAL OIL & CHEMICAL FREE FINISHES
EXCELLENT REFERENCES AND 100% CUSTOMER SATISFACTION
CALL LUCIO: 0425 376 986
Braza Flooring - All about timber flooring

69 Thompson St
Scotland Island
NSW, 2105
www.brazaflooring.com.au



---
House for Rent Elvina Bay
Delightful fully furnished, Elvina Bay waterfront, 2 bedroom house.
Available from 1 May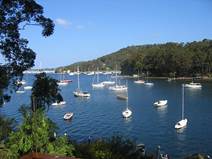 Spacious open plan kitchen, dining and living area with an abundance of natural light.
Fully equipped modern kitchen.
Outdoor BBQ on front deck, rear sunny courtyard and large grassy backyard.
Two double bedrooms with all linen supplied.
Extra single mattresses available if needed.
Two bathrooms.
Close to Elvina Bay North Ferry Wharf.

For more information please ring Mick 0427 043 867



---
Wanted House sitter



House sitter wanted mid-June to mid-July



We will be overseas from June 19 to July 19 this year and we are looking for a responsible house sitter to mind our 3bd home and look after our pets – chooks, bunnies and a dog.

We live directly above Bell Wharf. Accommodation is rent free; the only cost would be an agreed contribution to the household bills for the month. Might suit the in-laws of a family already on the island.

Please call Lisa 0418 428 511 if interested.



---

For Sale




Divan


Single Divan bed with foam mattress.

$50

June 9978521 or 0417679801






---
For Sale




Water Pump



Water Pump - $30

One unused submersible dirty water pump complete with hose connection, float switch, etc
Ideal for ensuring your tank water aerates and cleans properly

George
0412 135 160



---
Moving Sale


Deck sale





Cheap as chips

!

All must go heaps of stuff ,21 years on island

Saturday 10th may 9.00 till 4.00

21 Thompson st "Serendipity "
Next door to Julie (hairdresser)

Thanks
Don and Bev Dwyer



---
Looking for House to Rent



We are looking for a house on the island(!) to rent from 1.7.14 til 30.11.14, while we are renovating ours.



Ideally, it has easy access, as my husband has breathing problems and can't climb too many steps.

Max rental A$ 450/wk.
Furnished or unfurnished - no issue, water front preferred, but not necessary.

Min. suitable for 3 - us and our teenage daughter.

Please call Andrea 0414922199 or Dirk 0414819150 or home on 99995828.
Thanks!




---
---
The Local Guide
Community Information
Scotland Island Web Site

www.scotlandisland.org.au

What's On in Pittwater - Self Editing Event Calendar

click to go to the Calendar

Scotland Island Community Vehicle -

0404 103 700
Number, Usage & Charges

Scotland Island Rural Fire Brigade -

9999 4404
http://www.sirfb.org.au

West Pittwater Rural Fire Brigade

- 9997-3795
www.westpittwater.rfsa.org.au

Offshore Photo Gallery

offshore gallery
Scotland Island Residents Association (SIRA) Membership Application

- click here to download
West Pittwater Community Association (WPCA)

- http://www.wpca.org.au
Scotland Island Water


SI Emergency Water Contacts and Guidelines for water: click here for information and contacts
Scotland Island 'Water Agreement' - click here to download
Scotland Island Children's Centre

- (SIOCS - Scotland Island & Offshore Childrens Services)
Catherine Park (Long Day Care Service) 7.30am - 5.30pm (Tues, Weds, Thurs & Friday)
Other services include: School Holiday Programme / Facility & Equipment Hire
For information call 0

2 9979 7856

or email: siocs@comcen.com.au
Scotland Island Community Hall Bookings:

Kez on 9999 4092 or kezborthwickbolton@gmail.com
Pittwater Online News

- http://www.pittwateronlinenews.com
Tick Fact Sheet
---

Transport
---
Real Estate
---
Services, Clubs & Accommodation
---
Island Classes (Fitness, Dance, Art etc)
Pilates, Meditation and Group Fitness with Patrice

- 0406 483 036 patrice.corrie@gmail.com
Art with Max

- Watercolour classes. Phone Max on 9997 4527
Art Classes

- drawing and painting in oils, acrylics and mixed media- Marion 0431 457 431
@ Nathalie's Table - Cooking Classes

- Nathalie - 9999 4449
Dru Yoga

- Tuesday 9.00 to 10.30 Tuesday morning - Phone Katya on 0414 187 916
Dynamic Yoga

- Tuesday PM. & Saturday AM. Phone nadine 0402 752465 nadineomara@gmail.com

---
Groups
Gurdjieff / The Fourth Way

- Call John on 9979 5584, Marion on 9979 3993 or Anne on 9999 3478
Green Group For Catherine Park

- Run by SIOCS - Emmie Collins on 0405 330 781
WOW - Women on Water

- meets 4 times a year - Jenny Frazer 0410533728 / 99994460.
Parents & Kids Groups Playgroup

- Run by SIOCS - email Emma trysemz@tpg.com.au
Scotland Island Players

- contact Bob or Kez on 9999 4092
Catherine Park Bush Care Group

, 2nd Sunday @ 9.30am, Sharon Kinnison @ 9997 6017
Elizabeth Park Bush Care Group

, 1st Saturday @ 9 am, Bob Bolton @ 9999 4092
Island Thinking Group -
Roy Baker, 9999 6891, roybaker99@yahoo.com
Offshore a capella choir

– Saturdays at 2:30 pm, SI Community Hall. Call CB on 9997 2035.
---
Government Organisations
---
Airlines, Buses and Railways
---
Weather
Scotland Island Tides, Moon phases, Sun rise & set
Local Weather Forecast

Radar weather for Sydney (128k circle)
---
Emergency Contact Numbers
ALL EMERGENCIES (Police - Fire - Ambulance)
000
Police Assistance Line & Information
13 1444 or 9281 0000
Broken Bay Water Police
9910 7899 or 0412 162 093
Marine Rescue Broken Bay - Weekend

(

02) 9999 3554 - (02) 8411 1121



Marine Rescue Broken Bay - VHF Radio channel

VHF Radio Channel:

VHF 16


27MHz Radio Channel:

86 or 88



Scotland Island Rural Fire Service
9999 4404
Elvina Bay Rural Fire Service


9997 3795



Lovett Bay Rural Fire Service


9979

1612



Mackerl Beach Rural Fire Service


9974 1162



Headquarters Terrey Hills


9450 3000



NSW Fire Service General Information 9265 2999
9265 2999
Rural Fire Service General information
9450 3000
State Emergency Service, Warringah/Pittwater SES
13 25 00 9486 3399
National Parks & Wildlife Service: 000, general information
9457 9322
Dept of Community Services: general information
9977 6011
Sydney Water
132 090
Energy Australia
131 388, (ah) 131 909

---
Join SIRA
You can now join the Scotland Island Residents Association by
clicking here.
Please print the page and return the completed form to SIRA at this address:
The Treasurer, SIRA, PO Box 70, Church Point 2105.
Please NO CASH.

Contact SIRA at
sirac@sira.org.au
Join WPCA

To join the Western Pittwater Community Association
www.wpca.org.au
, contact Michael Wiener at

treasurer@wpca.org.au
---
Archived Newsletters


A complete set of past electronic newsletters since May 2000 can be found and read at https://ymlp.com/archive_gesgjgm.php or by clicking here or by visiting the Mona Vale Library.

The Island website is at www.scotlandisland.org.au


---
To Contribute


If you would like to contribute to this newsletter it's easy!. Send an e-mail to the editor (editor@scotlandisland.org.au) or by clicking here. Type your contribution (100 words or so would be fine) and assuming it is of general interest to the community, does not include matter of a political nature and is not offensive, it will appear next month.


Subscription Information


To get on and off this newsletter,

click here

or got to:

http://www.scotlandisland.org.au/signup .


To change your address, click the 'modify' link at the bottom of this newsletter or send an email to the

editor@scotlandisland.org.au


---
Follow the PON
---
The Online Local Contacts Guide
Click HERE to load
The views expressed in this newsletter are not necessarily the views of the Scotland Island Residents Association (SIRA), or the Western Pittwater Community Association (WPCA)

---