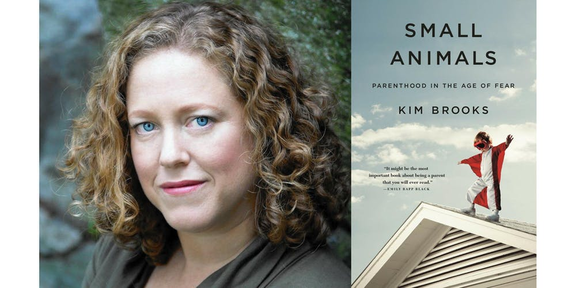 Dear Friends & Neighbors,
First, before I say anything else, I want you to know that West Portal is open again. Muni is gone, the trains are running, and the parking is back. Huzzah!

Now on to Kim Brooks...Picture, if you will, me sitting in the bookstore at midnight, trying to decide which authors to invite to speak at our store. I saw that Kim Brooks was touring with Small Animals, but I was not familiar with her work. I read that this book was born of an article she wrote a few years ago that went viral, so I decided to check it out. Folks, it was a long article, it was the middle of the night, I had a deadline to meet, and I COULD NOT STOP READING.

The article detailed the aftermath of what happened one day when she left her four-year-old son unattended in the car for five minutes. Now, there were circumstances that led to what Brooks describes as "a momentary lapse in judgment." Nothing at all happened. She could see the car from the store; her son was fine. That didn't stop a good Samaritan from sending a video of this to the police, which resulted in Brooks' arrest and drama that went on for two years. I would say that it's an unbelievable story, but a big point of this book is that it's entirely believable in this day and age.

So, Small Animals: Parenthood in the Age of Fear is part memoir, but it's also social commentary. It's about the constant judgment of others that parents are under. It's about motherhood as a competitive sport. It's about how our biases about race and class impart the assumptions and judgments we make. And so much more. Listen, I'm not a parent, I'll never be a parent, and I was fascinated by this book.

Which is perhaps not surprising. Every year at Book Expo America (BEA), the biggest publishing trade show in this country, tens of thousands of new books are promoted. But every year six books are selected as the BEA "buzz" books. They are deemed the best and most exciting titles of the new season, and Small Animals was one of those six books. This is a big deal, and I'm thrilled and delighted that we're able to get Kim Brooks to visit our store!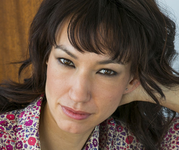 And that's not all—Kim will be joined in conversation by local author, memoirist and mom, Marie Mutsuki Mockett. Marie is a fantastic writer, a great interviewer, and a member of this community. I am confident that this is going to be a fascinating and provocative discussion, and I hope that you'll join us!

Best,

Susan Tunis





Susan Tunis
Event Coordinator
Bookshop West Portal
80 West Portal Avenue
San Francisco, CA 94127
415-564-8080

---