JOIN US

more than 10.000 Fans 

 

"

Behrentin Communication - the brand stylists"
Special Offer for Designer
 

 

We Sell Your Collection

 

We increase the number of Your Customers

 
Cannes Film Festival / Monaco F1 Grand Prix
Fashion Night Monaco
Be part of Cannes Film Festival and Monaco Formula 1 Grand Prix 2012
Its time for our most luxuries event of the year. Join us in Monaco
and present your collection during the most prestigious events in the world and in the surroundings of royals and high society.
Int. Media coverage, Celebrities and a class of its own.
We offer several opportunities for designers and brands to expose in Cannes and Monaco.
Contact:
SALES - Sales - Sales - Sales - Sales - Sales - Sales - Sales - Sales - Sales - Sales
We offer special designer packages for trade shows in
Germany
.
Next Shows!
Join us at Europes largest trade shows.
!! Meet the buyers !! 
Contact
Paris, Milan, New York, London - Fashion Week's
 Join us at the major Fashion Weeks in Paris, Milan, New York, London
 We offer opportunities for Designers to showcase and expose during the largest Fashion Week's in the World.
 Contact:
 

 

We are pleased to announce that we are now partnering up with Bulgaria Fashion Week.

 

Behrentin Communication will be joining the official Board of Producers for the Fashion Week

 

Sofia Fashion Week ( Haute Couture )

 

We welcome applications by international designers for consideration.

  

Contact:

 
"The
Showroom"
opening in Germany
Fashion, Jewelry, Accessories 
We are opening "The Showroom" in Germany.
The largest and strongest economy in Europe is waiting for you!
Present and sell your collection in Germany at "The Showroom"
Booming economy, record sales numbers, thousands of buyers 
GERMANY
We are offering unbeatable opening conditions for a limited time only! 

There is no easier way to sell your collection!!

Contact our head office in Cologne/Germany for details and conditions.
  
Cologne / Germany 
Phone: +49-221-65078350
Fax: +49-221-65078450
"The Showroom" opening in Shanghai
We are opening "The Showroom" in Shanghai
China is the fastest growing market in the world!
Chinese consumers want Foreign Products.
Present and sell your collection/brand in China
There is no easier way to sell your collection!!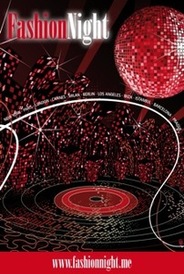 Join the ultimate Fashion Party with

Fashion Shows

, Live    Act and much more in Paris, Milan, London, New York, Ibiza, Barcelona, Cannes, Monaco.
Meet the Top Designers,

Celebrities

, Top Models and Fashionistas from around the World. Celebrate Fashion with us and Enjoy Life.
We will do an exclusive backstage tv report about the events for several tv stations.
We offer

partnership

and showcase opportunities for all shows to Designers and brands.
We present to you the designer Alunood Ghubash from the Middle East that is dressing the Royals and Celebrities in the region.

 

 

Contact us for Infos

 

 
Aziza zina

 

 

Come in and find Out

 

Flagship Store in Zurich

Wohllebgasse 8

8001 Zurich

Switzerland

 

Store reception on March 16, 2012

 

Feel free to contact us for invitation and appointment

 

 

 

 

 
 

Thursday Friday Bag

 

 

The New York Times called it " Fabolous Fake "

The sensational start up brand "Thursday Friday" from Los Angeles hit America 2011 with a simple idea that took off.

 

They screen printed the image of an "Hermes Birkin" onto a plain canvas! 

 

Collection will be in Düsseldorf/Germany at CPD Signatures / Feb. 4-6, 2012

 

Check them out now.

Samples are available at our Showroom!

 

 

 
 

Cindy Gomez

 

is a US based new pop sensation from the USA. The pioneering Gomez became the first artist to make her debut in a mobilegame, "Dance Fabulous" on N-Gage by Nokia.
Gomez's arrival on the scene, via 40 million mobile handsets worldwide.
Managed by Eurythmics member Dave Stewart with whom she performed for 75000 guests at Europes largest Aids charity event " LifeBall" in Vienna
Cindy has been featured in various publications such as Macleans, Elle Magazine, La Guia, Zink Magazine, Fast Company and will be featured in the music edition of FHM Singapore May of 2011.

Feel free to contact us for bookings at

Thanks for reading,
Behrentin Communication - the brand stylists
Behrentin Communication - the brand stylists
Im Zollhafen 24
50678 Cologne / Germany