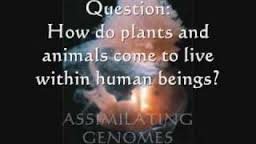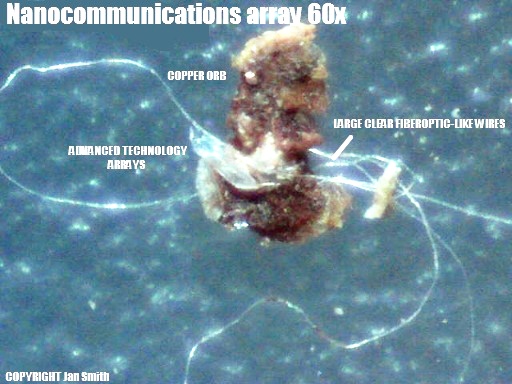 One of the most courageous people I've ever met goes by the internet moniker
"Skizit Gesture". She suffers from Morgellons disease which all of us are at risk of getting due to the weaponized parasites we're all inhaling that are being sprayed on us via chemtrails.
There are ten videos about Morgellons disease in Skizit Gesture's youtube channel. Please take some time to study them. I ask you to do this because I care about you and your family and I don't want your internal biology being hijacked the ways hers has been. She is in a process of being converted from a human being into a cyborg, she is being biologically microchipped, and if you think this is science fiction now, you won't think so after watching these.
I have information on how to protect yourself via detoxification HERE.....The stronger your immune system is, the less chance you have of getting full blown Morgellons from the weaponized parasites you are inhaling.... these parasites are biological weapons intended to damage your red blood cells ability to carry oxygen.
They (along with the aluminum, barium and other crap being sprayed) are intended to weaken and damage your internal organs in order to cause you to develop Cancer, Alzheimers, to have heart attacks and other degenerative disease!! Via nanotechnology they're biologically microchipping anyone who allows them to! Via nanotechnology, communications structures like the one at the top of the page on the right will be created inside your body wiring your brain into the borg unless you detox!
Please watch Skizit's videos, especially her last one titled

"Killing California With Chemical Aerosols",

but watch the others to fully understand the level of sophistication arrayed against us- this "smart dust" we're breathing is biological warfare intended to turn us into non reproducing cyborgs.
Stop eating junk food, and GMO food especially trans fats from stuff like processed cheese. Trans fats plasticize your cells, acting as insulators, blocking the flow of electrical energy in your body! Eating junk acidifies your body, lowering your cellular voltage, making you far more susceptible to getting degenerative diseases that the weaponized parasites we're all breathing in from chemtrails are INTENDED to instigate! Please consider joining the Weston A. Price Foundation where you will learn to make your own nutrient dense foods like home made bone broth. I am a Chapter leader. This will help keep your immune system strong!
Please see the videos below from Skizit Gesture, especially the last one-

"Poisoning California"

which could be about any place in the world now, but California is being especially targetted. This is population control. An effort is being made to kill you, and you must detox to protect yourself! Please alert everyone within your sphere of influence so they can also take steps to detoxify themselves!
Remember, in addition to protecting you from Morgellons by helping you have the perfect ph of 7.35-7.4, sulfur its also great for the hair, skin and nails, it drives libidos into the stratosphere and it keeps you out of oxygen debt so endurance athletes love it! I am not sure how long I will be in business. The economy could crash at any time, and we could go under martial law. Its not a bad idea to stock up on sulfur and on food!
A growing number of people have been placing bulk orders of 10 or 20 lbs of sulfur in order to give some to family members and friends.Get free shipping on 10 lbs. Save money by buying in bulk!
Please see these videos below from Skizit Gesture, take these steps to detoxify so you don't get full blown Morgellons disease as she has, we're all at risk!! If you have questions about the steps I'm recommending for detoxification, especially about doing Dr.Schulz bowel detox, please call me at

1-800-333-2553 H&W Pacific Toll Free North America.
GOT INTESTINAL FORMULA #1, INTESTINAL FORMULA #2, SUPER FOOD PLUS,ECHINACEA PLUS, MAGNASCENT IODINE?
I use these supplements every day to protect myself, to detoxify and to maintain optimal good health DESPITE the massive biological assault we've come under from Chemtrails! Please warn friends, family, everyone within your sphere of influence! Most people don't realize the danger we're all in!