History Corner
Opposite the stone jetty built by David Walker in 1885 for his lonely life in McCarrs Creek was another stone jetty of a less meticulous kind. It was built of ballast heaps made from blocks of sandstone brought round from quarries at Pyrmont by the trading ketches. These were returning to Pittwater empty and needed ballast on the voyage back after delivering their cargoes of shells, oak firewood, shingles, tree ferns and staghorns.
Up to 1913, a cosy weatherboard residence stood on the shore above the jetty . It belonged to George Brown, the owner of Waterside Estate, a 41acre estate granted to him in 1880. A small cabin and a boatshed at the water's edge provided a comfortable retreat for holiday visitors.
Stone steps led from the tiny jetty to a track which wandered amidst the forest flora skirting the shore to a little nook once known as Dorothy's Bower after Brown's daughter. Dorothy, who later settled in Avalon after her marriage, was then only seven when an aunt who was staying with them became ill and had to be taken to Sydney for treatment. The house was left unattended and, during the family's absence, the residence was completely destroyed by fire.
A track that led from Church Point to Brown's Estate was subsequently enlarged to a road then named Quarter Sessions Road. This road, with its eventual extension to Ingleside is, of course, now known as McCarrs Creek Road and runs over the site of the Brown residence. The name of the family was perpetuated historically by the official naming of Brown's Bay in official Department of Lands maps in 1944.

In 1943, the Manly, Warringah and Pittwater Historical Society erected a sandstone obelisk to commemorate the early surveys of the creek which date back to 1789.
Leicester Warburton
NEXT MONTH: Was Cook wrong about Broken Bay?
Cartoon of the Month

(click small calendar to download)

Download a full version of this months calendar, ready for printing - click the calendar image above.
Sick of telemarketers calling you just as the dinner hits the table? A new Federal Government initiative allows you to list up to three Australian phone numbers on the DONOTCALL register. Click here to read more and to list your phone(s)
Offshore Survey Summary Findings
The aim of the survey was to provide demographic information on the offshore community together with their views on transport, parking needs and proposed changes to the Church Point precinct in order that WPCA and SIRA could represent their members effectively and appropriately.
596 surveys were distributed to households on the island, in the bays and on the western side of McCarrs Creek.
330 completed surveys were received prior to the cut off return date being a response rate of over 55% Households included full time owner-residents and renters, and weekender/holiday home owners The majority of respondent households were owners (85.2%); and only l58% respondent households were weekenders
The average number of people living in a household was 2.7 and the 330 households equated to 883 people

living (fill or part time) offshore in total.
Ages of offshore residents ranged from newborns to over seventies and the most common age group was the 5 1-60 years (baby boomers); 19.2% of residents were children under 15 years and 17.2% were over 60 years (seniors)
Comparison with most recent available census data (2001) revealed that the current offshore population was not only aging but continuing to live offshore until an older age

Respondents reported having 319 vehicles for use on the mainland with 283 of these parking at Church Point There were 290 commuter boats reported with 226 being moored as Church Point
86.8% people cited Church Point as their primary transport interchange with a majority of people commuting to the mainland 5 days/week.
The primary mode of transport to the mainland was via commuter boat followed by the ferry and the primary mode of transport on the mainland was by car and then bus.
There was a consensus that the public transport on the mainland was unsatisfactory in respect of frequency, hours of operation and destination.
Other barriers to the use of public transport included the need to transport petrol and LPG, animals, and large objects such as household appliances/furniture which are not permitted on public transport There was moderate interest in organised car pooling and/or community cars.
Over half the respondents would like a parking bay for waiting trucks at Cargo Wharf and there was some minor support for a security/surveillance system there.

A strong majority (69.4%) respondents would like the creation of parking spaces along both sides of the road between the mini-market and Holmport Marina.
There was strong support to return the green area leased by the Pasadena to open space or increase community access to it, after the current lease expires in 2013.
There were mixed responses in respect of the leaving the temporary pontoon at Church Point in place or moving it the other side of the mini-market with a moderately higher percentage favouring relocation.


Over 40% respondents were not in favour of an alternate interchange to Church Point however of the alternatives suggested, Bayview Public Wharf received more support than others.
50.3% prefer the carpark to stay the same and 44.2% would be prepared to pay $1 50/vehicle fee for non- exclusive use of the carpark and a boat space at the commuter wharf.
Attitudes towards the type of preferred built structure varied with a slight favouring of an above ground carpark
Respondents indicated that they would be prepared to buy only 36 spaces in an underground carpark; or 75 spaces in a partially in ground one; and although they would be prepared to purchase 160 spaces in an above ground carpark, this represented only 133 vehicles currently using Church Point and an additional 27 vehicles currently parking elsewhere.
The results of the offshore survey are published and can be viewed by clicking here or visiting
http://www.scotlandisland.org.au/newsletters/offshore_survey_may2007.html

KERRY BORTHWICK
Pittwater Events for Guringai Festival

The annual award-winning Guringai Festival promotes and celebrates awareness and understanding of Australia's Indigenous heritage, history and culture.

Each year from late May (National Sorry Day) through to mid-July (NAIDOC Week) events are held across 10 local government areas in northern Sydney – the traditional land of the Guringai people.



As part of this year's Guringai Festival, Pittwater and Manly Councils will join the Aboriginal Support Group to host film screenings of 'Kanyini' at 6pm on Wednesday 27 June at Manly Cinema ($10 ticket includes bush tucker), at 6.30pm on Thursday 28 June at Avalon RSL Club ($5) and 9.30am on Friday 29 June at Collaroy Cinema ($5).

A tale of Indigenous wisdom clashing against materialist notions of progress, Kanyini is not only a story of one man and his people, but of the human race. Bob Randall, a listed traditional owner of Uluru and former Indigenous Person of the Year, is the guide to Kanyini..


After the screenings, director Melanie Hogan and Bob Randall will speak about the film and answer questions. All proceeds go to the Kanyini Foundation, which helps the Mutitjulu community of Uluru. Bookings for the screenings can be made with Louise Jeffs at Pittwater Council on 9970 1170.

On Monday 2 July Indigenous author Philip McLaren will speak about his international best-selling novels and his life. The talk will take place from 7.30pm-9.30pm at the Nelson Heather Centre, corner of Jacksons and Pittwater Roads, North Narrabeen. Book for this FREE event with Lissie Landers on 9918 2954.

Pittwater Mayor, Cr Alex McTaggart, said: "I encourage Pittwater residents to participate in the interesting events planned for this year's Guringai Festival."

A full list of Festival events can be found at www.guringaifestival.com.au or at www.pittwater.nsw.gov.au, Community, Aboriginal & Torres Strait Islanders.

Ladies and Gentlemen,

In November, The Scotland Island Players will be presenting, THE ROCKY HORROR SHOW.


The show will be Directed by Barbara Labram, Produced by Jon Hazelwood, Music directed by David Richards and Choreographed by Denise Catt, with an expanded Flaming Doghouse supplying the music.

We are getting together "over at the Franki's Place" on Saturday June 9th @ 3.00pm. (106 Thomson, Stone House at the top of the island, follow the balloons from the Community Centre.)

Come along and see what is happening, have a chat, have a drink and hear some of the music from the film. Dressing as your favourite Transylvanian is encouraged!!!

Any queries contact Jon on 0402 917364 (jonhazelwood@gmail.com)

Don't dream it…..be in it………
Island Thinking

The next event by Roy Baker is another not to be missed.

Reputation on an island

Nothing highlights the value of a good reputation more than living in a tight-knit community. But what does a person's reputation depend on? What kinds of behaviour are likely to give us a bad name? And what no longer matters to how our friends and neighbours see us?

Roy Baker has spent the last five years studying personal reputation in Australia. His specialism is in defamation law, the legal protection of reputation. But how successful is the law in understanding contemporary values? How well do judges, lawyers and jurors relate to what 'ordinary reasonable people' think? And do you think you could do any better?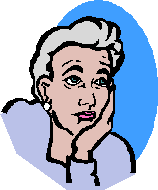 This talk will summarise the results, as yet largely unpublished, of extensive research into attitudes across Australia. Using phone surveys and focus groups, as well as interviews with judges and lawyers, Roy believes he can demonstrate some surprising facts about how modern-day Australians think, as well as some worrying failings in the law. The repercussions of these are both immediate and major: they affect everyday perceptions of ourselves and our relationships with those around us, as well as our hopes for a freer and more enlightened society.



'Research that puts a cat among the legal and media pigeons' was how this work was described by ABC Radio National's 'Media Report'. And, according to a Senior Counsel, it is a 'bombshell … it shows that one of the fundamental assumptions upon which defamation law has been built is misconceived. … There will be a lot of interest in this. The law can't ignore it.'

When? Saturday 23 June, 7.30 for 8.00

Where? 10 Thompson Street (Lot 332), Scotland Island.
Directions: this house, which used to belong to Jim Hinckley, is on the top of the island, looking north-east. It lies between the houses of Trudi (to the north) and Claire and Luke Atkins (to the south). As you go up the fire track that starts just behind the fire shed it is the second house on the left after the first hairpin bend. (There is likely to be a white Suzuki Vitara parked outside by the fire track.) Note that the only access is from the fire track: there is no access direct from Thompson Street. Please also be careful of trip hazards on our path leading from the fire track.

RSVP: roybaker99@yahoo.com

Contact no. in case of difficulty (eg in finding house): 9999 6891

Please bring either a bottle or something edible (light finger food only please) to share.
Bluegrass Concert - This long Weekend
Sat 9th June - Scotland Island Community Hall - 7.30PM


Featuring World Renowned Artists

Andrew Clermont Fiddle, Mandolin, Guitar 3 time Golden Guitar Winner

(www.andrewclermont.com.au)

MonTz Matsumoto Banjo Japanese banjo champion
Daryl "Jack" Melbourne Australia's best Dobro, also Banjo and Guitar (the fargone beauties)
Gary Melbourne Vocals (the rhythm kings)
Aron Mclean Double Bass (The Pigs)

Tickets $20 Under 17 Yrs free You have to see it!
FOR BOOKINGS Contact Aron 0413 747 747
A Wonderful Winter Meal = Easy Recipe
1 onion, finely chopped
1 T bacon bits OR celery

1 tin tuna OR ~250g meat from the fridge (anything will do)
½ tub sour cream
½ cup white wine OR 1 chicken stock cube and ½ cup water
½ cup risoni OR rice
2 cups vegies (frozen is fine)
fetta cheese

Fry the onion and bacon or celery until crispy. Add the vegies and stir around. Add the risoni or rice and stir to coat. Add the wine/chicken stock and then enough water to cover. Bring to the boil and cook until the rice is done (10 minutes) or risoni is (2 minutes) and the sauce has thickened. Adjust the seasoning. Stir in the cream and serve sprinkled with fetta.
With thanks to Vogue Australia

Scotland Idols - a few DVD's Remain
Fantastic "Scotland Idol" DVD's are now available – re-live that special night, and see your favourite idol perform again,

Only $15.00


Contact Jon (0402 917 364), jonhazelwood@gmail.com for a copy
Author Talk at Mona Vale Library

Mona Vale Library will host another in its popular series of Author Talks on Tuesday 19 June, 2007.

Peter Lalor will speak on his new book, "The Bridge. The epic story of an Australian icon – the Sydney Harbour Bridge."



This fascinating history takes us through the planning, construction and controversial opening ceremony of the bridge, to the official role it has played as a symbol of Sydney. Interesting stories are told of those who built it, dreamt it and were drawn to this famous structure. The book is illustrated with historical and contemporary photographs of the bridge and the harbour.

Peter Lalor is an award-winning author and journalist. He studied history at the University of Melbourne before moving into journalism, where he has worked for 20 years. Major stories he has covered include the Bali bombings, the Tampa crisis and the Sydney and Athens Olympics. He has also written the bestseller, "Blood Stain" published in 2002, which won the 2003 Ned Kelly Award for Best True Crime Writing.

The Author Talk will commence at 6.30pm at the library in Park Street, Mona Vale. Light refreshments will be served and bookings are essential on 9970 1600.
Cost $7 & $5 concession (Friends/Pensioners/Students - cards must be shown). Payment is required within three days of booking to confirm attendance.
CHRISTMAS IN July is coming...

The Scotland Island RFB will be holding our famous Christmas in July dinner on Saturday, 28 July 2007, at the Fire Station. A full roast dinner with all the trimmings, licensed bar, live music and a visit from Santa - what better way to celebrate mid-winter!
Tickets available soon.