PRESS STATEMENT
Grey's Anatomy star Jesse Williams joins other artists in backing Palestinian teenager arrested by Israel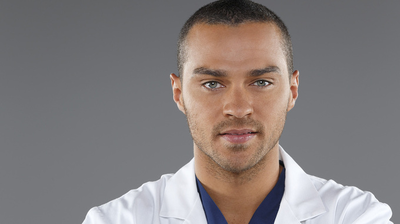 13 February 2018 | https://goo.gl/ZT2WUH
Actor Jesse Williams, who plays Dr Jackson Avery in the popular TV show Grey's Anatomy, has joined other prominent actors, artists, authors, sports people and icons in backing a call by US group, Dream Defenders, for the release of Palestinian teenager Ahed Tamimi. The 17 year old Tamimi is being held in an Israeli prison for almost two months now.
Others to have signed the call include actresses Rosario Dawson from "Seven Pounds" and LisaGay Hamilton from "The Practice"; Lethal Weapon's Danny Glover, former Rage Against the Machine and Audioslave band member Tom Morello; American Football sport-star Michael Bennett; hip-hop artists Vic Mensa and Talib Kweli; as well as Professors Cornel West and Angela Davis.
In the statement published online they write: "In the US, we know all too well what it's like to be oppressed simply because you exist, because you refuse to give up your fight for freedom." The signatories also call on lawmakers in the US to support a bill being introduced in the US congress: "In a bold move to protect Palestinian children like Ahed from widespread abuse by Israeli forces, Rep. Betty McCollum of Minnesota introduced an unprecedented bill last November entitled: Promoting Human Rights by Ending Israeli Military Detention of Palestinian Children Act. The bill has 22 co-sponsors and counting. We the undersigned call on all US representatives to sign this bill and protect the lives and childhoods of Palestinian children."
---------- * ----------

ABOUT AHED TAMIMI:
On 15 December 2017, 15-year-old Mohammad Tamimi was shot in the face by an Israeli soldier while participating in an unarmed protest of Donald Trump's Jerusalem declaration (
click here
). Just minutes later, his 16-year-old cousin Ahed Tamimi rose up to protect her family's home after two armed Israeli soldiers invaded her yard. Ahed stood her ground and demanded the soldiers to leave. When they refused and tried to use her property as a base from which to shoot at protesters, she slapped one of them. Ahed was arrested a few days later in the middle of the night and has been indicted by Israel's military court, which has a 99.7% conviction rate. Ahed has been denied bail and her trial will begin today, 13 February 2018. Both Amnesty International and Human Rights Watch have called for her release. Ahed is one of over 300 Palestinain children held by Israel.
UPCOMING PROTESTS:
On Thursday 15th March BDS South Africa will join the SACP together with other civil society organizations in holding pickets at the US consulate in Sandton and Cape Town calling for the release of #AhedTamimi and all #PalestinianPoliticalPrisoners and for an end to the US support of Israeli Apartheid. The pickets will start at 10h00 with the one in Cape Town being addressed by General Secretary Blade Nzimande (
click here
) and the one in Sandton addressed by Deputy General Secretary Solly Mapaila (
click here
). Members of the media and public are invited to attend.
ISSUED BY KWARA KEKANA ON BEHALF OF BDS SOUTH AFRICA
BOYCOTT, DIVESTMENT AND SANCTIONS AGAINST ISRAEL IN SOUTH AFRICA (BDS SOUTH AFRICA)
5th Floor | Mishumo House | 77 De Korte Street | Braamfontein | Johannesburg
PO Box 2318 | Houghton | 2041 | Johannesburg
T: +27 (0) 11 403 2097 | M: +27 (0) 74 054 3826 | F: +27 (0) 86 650 4836
BDS South Africa is a registered Non-Profit Organization. NPO NUMBER: 084 306 NPO
BDS South Africa is a registered Public Benefit Organisation with Section 18A status. PBO NUMBER: 930 037 446