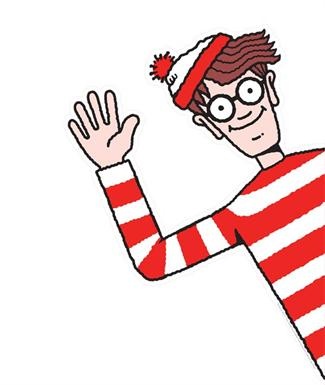 Where's Waldo Party
Thursday, July 21 at 7 PM

The search for Waldo and his friends begins today! You have three weeks to look for Waldo in West Portal businesses, and collect signatures. Then join us for the party on Thursday, July 21st at 6:30 p.m. when we give away tons of cool prizes!

---
More Upcoming Events:

Harry Potter and the Cursed Child
MIDNIGHT RELEASE PARTY!
Saturday, July 30

Enter the wizarding world of West Portal when we celebrate the publication of Harry Potter and the Cursed Child! The fun and festivities begin at 2:00pm, culminating with the book release at the stroke of midnight! Call us to pre-order your copy today.

More details coming (by owl) soon!
---

LINDSAY HATTON
Monterey Bay
Thursday, August 4 at 7 PM

---

LORI OSTLUND
After the Parade
Thursday, August 11 at 7 PM

---

ANN HOOD
The Book That Matters Most
Wednesday, August 24 at 7 PM

---