Great fun was had by all, the costumes were a hoot and the players performed brilliantly.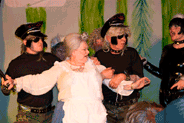 Hosts : Philip & Trilby Bond
Venue : Ferrymans Cottage, Robertson Road, Scotland Island
Date : Saturday, 27th September 2008
Time : 7 pm

BYOG AND A PLATE

Jenni Cover of Island Thinkers has approached us to host the next evening of stories written by members of our community. It promises to be a fun evening of tales and yarns if previous gatherings are anything to go by.

Quite a while has passed since we last had a writers night so hopefully there is lots of new material and talent amongst us. Note: the stories do not have to be about the Island & they just need to be written by an "Islander".

If you wish to contribute and read your story please advise Jenni in advance.
Listeners are as welcome as writers so please indicate if you wish to come along with or without a story.

Jenni Cover
0409.560.008
jenni.cover@ursys.com.au


Church Point Ferry Service Website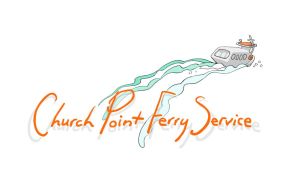 Church Point Ferry Service has launched their new website. Current timetable and fares can be seen at www.churchpointferryservice.com
Penny Gleen
Church Point Ferry Service
penny@churchpointferryservice.com
0433 038 408

Kindy Curry 'N' Trivia - A Quizzical Night
T
he hall was decorated in Indian silks, candles on the tables, white table cloths & pink runners, and a rostrum with carpets snaked through the room (design by Ruth Tedder). Indian music gently played as people started to arrive. Poppadums and chutneys were already on the tables, and a seating plan directed our guests to their places. A quick stop at the bar for an Indian beer, and the curry night has begun.
Friends of the kindy had cooked up a storm, with plentiful (and diverse) curries and raita and chutneys, and it was very efficiently served by a team of mothers from the kitchen. While it was served, the Quiz Master's gorgeous assistant (Lizzie Hazelwood) wafted among the tables, distributing the first sheet of the Quiz - the Picture Round - and there was a distinct shuffling of chairs as the teams closed ranks.
The bar out on the deck was a little chilly that night, though it was toasty inside the Hall, with so many people and so much hot food. But the wine and beer were plentiful and popular.
And then the Quiz Master arrived (Jon Hazelwood). Magnificently arrayed in a spangly suit, the Quiz Master is Always Right (though many of the contestants clearly thought this was Not The Case!). Identifying pictures and music, answering questions on general knowledge and local history (exactly how high above sea level is the highest point of the island...?), and making towers from newspaper and tape kept all the contestants busy for the night.
Prizes were given for the winning team (the Mamas and the Poppadums, and not just because Bill Gye was on the team, they really did answer the questions!), best team name (Trivial Hirsute) and the individual round (how many steps in the Centre Point tower?).
The evening made around $2000 for the kindy, which is a goodly sum - but best of all, everyone had a great time!
Thank you's go to the following:
Donations were made by Terrey Hills Tavern, Pittwater Cellars, Newport Bottler and Dan Murphy
Curries etc made by : Carol Floyd, Lisa McDonald, Dorothy Pollard, Jon Hazelwood, Petra Godfrey, Nikki Gibson, Justine Kimi, Nicole Griffiths, Jane Kennedy, Harriet Stacey, Emma Valente, Kylie Bennetts & Camille Blyth.
Team in the kitchen : Ruth Tedder, Nikki Gibson, Catherine Moy, Nicole Griffiths and Dorothy Pollard
Bar manned by : Gordon Floyd, Giles Westley and Petra Godfrey
Temporary shelter over the bar when it started to rain : Giles Westley
PA loaned by the Flaming Doghouse / Scotland Island Players
Jon's suit from Lizzie Brand's Interlace (9981 4247)
Equipment loaned by friends too numerous to mention individually
Also thanks to the guests who helped clean up at the end of the night
Contestants from : Scotland Island and the Western Foreshores
Next Kindy event - Spring Market Fair, 21st September. Watch this space!!
SIOCS
A Day for Everyone at Catherine Park
Sunday September 7th
Come to a Father's Day BBQ in Catherine Park
From 10am


Gourmet Sausage Sizzle
Kids Games and Races
and serving great Espresso Coffee and Snacks from the Scotland Island Café

A FUNdraiser for 3 severely Autistic children
Come One, Come All, lets play a MASQUERADE Ball
"Event being planned now for late November"
Join us to help create a fantastic fundraising event to support 3 amazing Autistic children, including our local little girl Felicity!
We would love your ideas and skills to make this into a dazzling night to remember!
We need your help with items such as catering, decorations, gathering items to be auctioned, waiting tables on the evening etc and are forming up our committee now.
"Meet the children you are supporting"
.
Hannah is a beautiful and lively 7-year-old girl who has a twinkle in her eye and loves to play with clay. Blake, 11 years old, gives great cuddles and never gives up as he tries so hard to master what he is learning. Felicity also 7 years old, just loves her puzzles and frequently makes us laugh out loud with her infectious giggle.

All three children are absolute characters and their willingness to persevere is inspiring as they all choose every day to participate with us and their team of loving volunteers to learn and grow.
Over the course of each Son-Rise Program™; all three children have mastered toilet training, are developing language, and most importantly learning how to have meaningful relationships and enjoy the people around them.
All three families provide a full-time home based Son-Rise Program™ for their children; whilst still caring for other young siblings, running a household, working, and carefully keeping the regime of diet and supplementation that is so critical for Autistic children.



General Waste Collection - Scotland Island and Western Shores
A Reminder
The next General and Metal clean-up collection will occur Monday, the 15th September 2008. This applies to all properties on the Western Shores of Pittwater and Scotland Island. Please note the special restrictions on the types of products that can be collected. Further information at Council's website.

Acceptable
A maximum of 3 cubic meters (approx. a small trailer load)
Separate metals from the other general clean up material
Place materials on the kerbside no later than 6am prior to collection date
Appliances such as hot water heaters, refrigerators, stoves, etc - doors must be removed
Furniture - doors must be removed
General household items
Paint tins - empty and lids removed
Unacceptable
Vegetation (keep for vegetation collection)
Food scraps and wrappings
Bricks or other building materials
Tyres or other car parts
Soil
Recyclable materials such as paper, glass, PET plastic
Paint and oil (take to Belrose Waste Management Centre)
Contact Pittwater Council: Phone: 9970 1111 Fax: 9970 7150
pittwater_council@pittwater.nsw.gov.au
Peninsula Music Club Friday 12th September, Loquat Valley Prep School, 1977 Pittwater Road Bayview, at 8pm (doors open at 7.30pm).
Peninsula Music Club in conjunction with the Sydney International Piano Competition of Australia proudly present TATIANA KOLESOVA the 2nd prize- winner, Best Performer of a Chamber Music Work, Best Performer of a work of by a Russian Composer and Best Female Competitor of the 2008 Competition. She will perform works by Chopin, Schubert, Stravinsky and Tchaikovsky.

Tickets $20, school students free.

A sparkling wine supper will be served after the performance.
Tickets available at the door.

Enquiries please phone Janice Tuynman 9999-1937.


Do you tie up at a public jetty?
Important Information for those who regularly tie-up at public jetties on Scotland Island
This from Council today:

Many people have not seen the notices placed at each wharf asking for anyone who presently ties up a boat at Tennis Court Wharf, Bells Wharf, Carols Wharf or Bells wharf to contact myself here at Council to be placed on the listing for future users.

As you are aware the Plan of management for Pittwater Wharves has now been adopted and this is the first step of many to implement the tie -ups at each wharf.

If you need more information please contact me on the number below

Tanya Carmont
Reserves & Recreation Officer
Ph: 9970 1353 Fax: 9970 1389
Emergency Contact Numbers
NSW Police: 000, Police Assistance Line: 13 1444, general information 9281 0000
Broken Bay Water Police 9910 7899 or 0412 162 093
NSW Fire Service: 000, general information 9265 2999
NSW Ambulance Service: 000, general information 9320 7777
Rural Fire Service: 000, general information 9450 3000
State Emergency Service, Warringah/Pittwater SES: 9486 3399
National Parks & Wildlife Service: 000, general information 9457 9322
Dept of Community Services: general information 9977 6011
Sydney Water: 132 090
Energy Australia: 131 388, (ah) 131 909
Membership of SIRA, Emergency Scotland Island Water Contacts and Application for Water + Guidelines for water, in one document: click here for information (while online)Download the Scotland Island 'Water Agreement' by clicking here (while online)
Airlines, Buses and Railways

Weather
Join SIRA

You can now join the Scotland Island Residents Association by clicking here. Please print the page and return the completed form to SIRA at this address: The Treasurer, SIRA, PO Box 70, Church Point 2105. Please NO CASH. Contact SIRA at sirapittwater@hotmail.com

Join WPCA

To join the Western Pittwater Community Association, contact Michael Wiener at m2wiener@bigpond.net.au
Archived Newsletters A complete set of past electronic newsletters since May 2000 can be found and read at https://www.ymlp.com/pubarchive.php?sira or by clicking here

or by visiting the Mona Vale Library. The Island website is at www.scotlandisland.org.au
Finally:
If you would like to contribute to this newsletter it's easy!. Send an e-mail to the editor by clicking here. Type your short contribution (100 words would be fine) and assuming it is of general interest to the community, does not include matter of a political nature and is not offensive to your neighbours, it will appear next month.

To get on and off this newsletter, click here or got to: http://www.scotlandisland.org.au/signup . To change your address, click the 'modify' link at the bottom of this newsletter.
The views expressed in this newsletter are not necessarily the views of the Scotland Island Residents Association (SIRA), or the Western Pittwater Community Association (WPCA)