Bitter Creek Candle Supply, Inc.  Newsletter 

 

_________________________________



Call Toll Free:  1-877-MELT WAX

 



"Where Creativity Flows!"

March Savings!

 

 

 

 

 

 

 

Plants & Herbs Fragrance Sale!

Plants & Herbs 

fragrances

Choose from the following fragrances:

*Apples & Evergreen (BCS)

*Eucalyptus Spearmint (BNL)

*Juniper Breeze (BBW Type) (BCS)

*Red Currant (Votivo Type) (BCS)

*Rice Flower & Shea (BCS)

*Sage, Sweetgrass & Cedar (BNL)

Air Freshener Blanks!

Sale ends Thursday, March 31st at 11:59pm cst!

 

 

 

  

Primitive Star Blank

Pictured

 

 

Wood Roses!

 

 

 

 

 Sky Blue & Texas Yellow

Wood Roses

Pictured

 

 

 

March 31st at 11:59pm cst!

 

 

Clam Shell Molds!

Choose from the following Clam Shell molds:

*2 Cavity Votive Clam Shell

 

March 31st

 

at 11:59pm cst!

 

 

 

 

 

 

 

 

 

 

 

24 Cavity Clam Shell

Pictured

Handmade Soap Book!

 

 

 

 

 

 

 

 

 

Create your own soaps using only natural ingredients with very little special equipment needed!

This book assures the uninitiated that they can make soap. Melinda is the playful coach who, with humor and joy, shows the delightful side of soapmaking. Her book is also chock-full of the work of still-life photographer Emma Pelos, and sure to capture the heart of any gardener. It is a creative presentation that brings out the extraordinary beauty of ordinary garden goods, such as herbs, fruit, and twine,

in combination with soap.

March 31st at 11:59pm cst!

 

 

Clearance Dye Blocks!

Stock up while supplies last!

March

 31st

at 11:59pm cst!

 

 

 

 

 

 

 

 

Fragrance Discounts!

 

 

 

 

 

 

 

 

 

 

 

 

 

 

 

 

 

 

 

 

 

 

 

 

 

 

 

 

 

 

 

 

 

 

 

 

 

 

 

 

 

 

 

 

 

 

The following fragrances are $2.00 off per lb.

Choose from the following fragrances:

 *Angel Innocent Type

Innocent, spirited and playful, instantly seduces with a sparkling, fruity cloud. Its tender, delicious mist envelops you with delight, inspiring a desire for eternal renewal.

 

Crisp, sweet gingersnap cookies... spiced just right!

 

*Orchid Tea (BNL)

This is one sophisticated scent that can't be missed. Yes, we know it's very pricey, but it is soooo worth it! (It's so very strong, that you can absolutely get away with using less!) Delicately sparkling florals entwined with leafy greens and a heady floral bouquet of jasmine, rose, honeysuckle and muguet. The warmth of musk and amber lingers after you take a whiff. Absolutely beautiful!

*Pomegranate & Anise (BNL)

This fragrance combines the sweet, fruity scent of pomegranate blended with the spicy scent of star anise. Don't be turned off by the thought of anise. This is one awesome fragrance!

 

 

 

*Queen of the Nile (BNL)

An exclusive blend from Bubbles 'n Lights! If you love the scent of oatmeal, milk and honey but find yourself turned off by the almond note in it, then consider this gem. Think of this fragrance as OMH on steroids. Heavy on the oatmeal, light on the milk.

*Spiced Gum Drops

Incredibly strong and yummy scent smells just like real spiced gumdrop candies! Sweet, spicy, good and gummy!

Sale ends Thursday, 

March 31st at 11:59pm cst!

 

 
 

All online orders of $50 or more are automatically entered each month to

win $10 in BC Bucks!

*St. Patrick's Day!*




 

The entire Bitter Creek staff would

 

 

   

 

 

 

 

 

 

 

 
Do you have a creative and original "Tip of the Month" to share? Send it in to
Tips@candlesupply.com
and you could
Win $25 in BC Bucks!
***Must enter code "MAR
16" into the comments section of your shopping cart (not the coupon code box)!  Discounts will not be automatically calculated by the cart on these sales, but will be calculated by our office and reflected on your invoice.
Sales end Thursday, March 31st at 11:59 pm!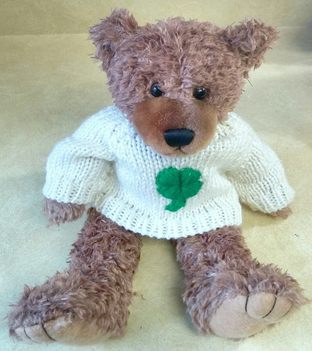 Check out our new blog post
Amazing Aroma Bears!
New posts are added frequently, so check back often!

As always, we appreciate your patronage and look forward to being of service to you!