Contents
AGM - Tour of Roxul Inc's Stone Wool Insulation Factory in Milton, Ontario: Tues, May 30, 2017
There is still time to Register for ISA Hamilton Golf Tournament: Friday, May 26, 2017
Annual General Meeting - tour of Roxul Stone Wool Insulation Factory
ISA Hamilton is pleased to announce that we be sponsoring at tour of Roxul's stone wool insulation factory in Milton for our 2017 AGM meeting on Tues, May 30, 2017. Special thanks to Roxul Inc. for kindly hosting the tour for us. Space is limited, with room for only 30 attendees.
There is no charge to attend, but all attendees must RSVP by Tues, May 23. Note: Only registered attendees will be permitted to enter the plant. Entry is at the security building.
Tour Details:
Date: Tuesday, May 30, 2017
6:00pm - arrive at facility (please arrive no earlier than 5:40pm)
6:00 – 6:30 : Networking time over a light dinner (dinner courtesy of ISA Hamilton)
6:30 – 6:45: ISA-Hamilton annual general meeting (AGM)
6:45 – 7:45: Roxul presentation and facility tour
Requirements
Maximum of 30 people
We need the names of all attendees a week in advance (that is by the coming Tuesday)
All attendees must carry a government issued ID.
Must wear closed toe shoes and pants. No shorts or sandals.
Plant address is : Roxul Canada, 805 Steeles Ave East, Milton, ON L9T 5H3. Upon arrival got the security building at entrance. Further instructions will be provided via email. Again, many thanks for our tour hosts at Roxul Inc. in Milton, Ontario, Canada.
ISA Hamilton Golf Tournament - Still Time to Register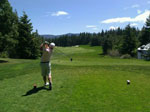 Our 2017 ISA Hamilton Golf Tournament will be taking place on Friday, May 26, 2017. Tee-off is 12:00 noon.
Our golf tournament will be taking place at Chippewa Creek Golf Club, which is about a 15 minute drive from Hamilton (via Hwy 6 south or Upper James Street). The tournament is played in foursomes with "best ball" in the Scramble Format, plus a few interesting house rules for fun.
Registration still available online! We are now able to accept both Online and Credit Card payments. Check out our www.isahamilton.com for details!
Thanks for reading,
ISA Hamilton
You are receiving this message because you opted in to receive messages from ISA Hamilton Section.
ISA Hamilton is a non-profit Canadian association for automation professionals and a local section of the ISA.