The deputy editor, in fact the entire editorial staff and I, have been busy working at a vineyard in Southern NSW these last weeks. Our responsibilities included running the tasting room and the sale of wine to passing motorists. Yes, yes I know - it sounds an onerous job. But we managed to get through the work. Now we have returned to paradise ready to take up normal life. I could say we never want to see another cab sav, but you probably wouldn't believe it if I did.
Maritime NSW are currently checking the eligibility of all motor boat drivers in Pittwater. From 1 October 2006 anyone wishing to sit for a general or PWC licence test must first complete a compulsory boating safety course.
An alternative to completing a Boating Safety Course for the requirement to obtain a licence is to successfully undertake a course conducted by one of the following NSW Maritime accredited RTOs. For details of these courses click on the link below:
Nikki from "Home Fresh Direct" has recovered from surgery and she and Marcello are back at the markets to pick the freshest fruit and vegetables for their offshore vegie run.

Let Nikki know if you want to have your fruit & vegetables delivered on Saturdays - straight to your private jetty or to any public jetty - give her a call on 0416 469 598.
You can order different sizes - $30 for a small box, $40 for a large one, $5 for free range eggs or $10 for a bunch of flowers - Nikki will give you a call on approach.

Waratahs, Banksias and other wildflowers on West Head
Join us for a fun day of botanising strolls along bush tracks to identify spring flowers in the beautiful Ku-ring-gai Chase National Park. A moderate fitness level is required. The walks are not suitable for young children or strollers.

Date Sunday 23rd September
Time 9.30am - 3.30pm

Meet Mona Street, Mona Vale near Pittwater High School at 9.30am for car pooling
Cost share of park entry fee
Bring Picnic lunch; water; Les Robinson's Field guide to Native Plants of Sydney Kangaroo Press (if you have a copy). Wear good walking shoes. BOOKINGS FOR ALL PROGRAMS ARE ESSENTIAL -  CEC 9970 6905.
Great Australian Marsupial Night Stalk
Many Australian marsupials are on the brink of extinction and need your help. This national spotlight survey, co-ordinated by Perth Zoo, is now in its ninth year.

If you would like to have some fun and at the same time help Australian scientists and conservation agencies, you can take part in this year's Night Stalk at the Warriewood Wetlands.

Date Wednesday September 26th
Time 6.30pm - 8pm
Where Warriewood Wetlands
Cost no charge
Bring Torch
Mona Vale Library Celebrates 35 years

Mona Vale Library turns 35 in September and library staff have a packed program of birthday events planned.

The birthday celebrations also coincide with a joint partnership between Pittwater Council and the Fred Hollows Foundation to raise funds for an indigenous literacy project in remote regions of Australia.

Some of the events planned during September include:

Inconcert@Mona Vale Library Saturday 1 September 10am-3pm. A day-long musical event featuring musical storytelling, pianist Scott Ericksen, The Brass Cats brass band, young rock group Innuendo, jazz band The Postmen and the Newport School concert band and orchestra and Mater Maria HSC music students. Entry a gold coin donation with all proceeds to the Indigenous Literacy Project in partnership with the Fred Hollows Foundation. Contact Heather Thompson 9970 1614.



Trivia Quiz Friday 14 September at Mona Vale Library from 7pm. $10 per head; BYO drinks and nibblies. Enter a team of up to 8 and win great prizes! All proceeds to the Indigenous Literacy Project in partnership with the Fred Hollows Foundation. To register contact Jane Smith on 9970 1608.

MyChoice library project during September. If you're a Pittwater Library Service member, show your library card at participating bookshops and help choose a new book for your local library! Participating bookshops are Berkelouw Books at Mona Vale 13-16 September and The Next Chapter Bookshop at Centro Warriewood 20-23 September. For full details contact Heather Thompson 9970 1614.

Other events later in the month include a poetry festival on Friday 21 September between 10.30am and 12.30pm at Mona Vale Library and a free Family Fun Day also at the library between 10am and 1pm on Saturday 29 September.

Mona Vale Library is located at 1 Park Street Mona Vale.

For more information: Heather Thomson – Mona Vale Library Ph: 9970 1614.
Fabian Garain Stacey - born Tuesday 14 August, weight 7lb 10oz, length 55cm according to his father but 53cm according to the hospital - a son for Harriet and Jeremy and a brother for Imogen and Buttons.

Harriet and Fabian (to be nicknamed Beano) are both fine.


Authors @ Mona Vale Library

Forthcoming events, Sept-Oct, 2007

September
Lucinda Holdforth ––"Why Manners Matter: the Case for Civilised Behaviour in a Barbarous World" on Tuesday 4 September, 6.30pm
The author argues this is vital for survival and relates this in a hilarious way.

Poet Fest, with four poets celebrating Poetry Week – FREE on Friday 21st September, 10.30am

Michael Caulfield– "The Vietnam Years" on Thursday 27 September, 6.30pm

Personal accounts of those who fought and families left behind.
October
Mohamed Khadra– "Making the Cut: A Surgeon's Stories of Life on the Edge" on Wednesday 24 October, 6.30pm
Autobiography and description of extraordinary events overtaking everyday lives, including his own.


Bookings essential on 9970 1600 and payment within 3 days required to confirm bookings.
Cost $7 and $5 for concessions. Light refreshments are included in the price.

All talks will be held at Mona Vale Library, Park Street, Mona Vale.

An email from Shane Withington is imploring our readers to make a last ditch stand to rescue Currawong. The text of his email is below. If you can help, you could download his suggested letter, print it, sign it, and return it to the address shown on the letter. You can download the letter by clicking here
Herewith the standard letter for the listing of Currawong. We need people to sign the bottom, write their name and address and post it to the address at the top of the letter. We need as many people as possible to do this and ask them to forward it on to any people or community groups they might know and ask even them to forward it on further.
The bigger the response the better our chances. It's getting close to D day and this might be our last shot.
The quickest, tastiest recipe yet!
A quick and easy tasty pasta that everyone will love, easier than tuna casserole and better
Boil water for pasta then put pasta on to cook. while that's happening brown the onion in a separate pan. Once brown add tuna and tomato paste to heat thru. pour in cream and add salt and pepper to taste.
Toss pasta and sauce together and serve topped with parmesan cheese.

Free community Wi-Fi Arrives at Newport
Pittwater Council and myKP bring myKPcommunity free wireless internet access to the Newport retail centre.
In a first for the northern beaches, the 'free internet hotspot' will provide locals and visitors to the area access to the Internet from their wi-fi enabled devices free of charge. This is now available to the public along Barrenjoey Road and surrounding streets.
The hotspot creates a wireless Internet connection that is accessible through Wi-Fi connectivity.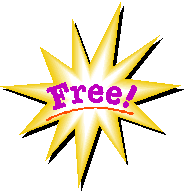 According to Mayor Alex McTaggart, "The hotspot covers the Newport shopping area and some surrounding streets. Visitors and locals can now drop into Newport with their laptop or internet-enabled mobile device and connect free of charge, check emails, chat or surf the Internet."
The service is part of the recently announced myKPcommunity project currently deploying in NSW CBD, metro, regional and rural communities. myKP CEO Grahame Miles, says "It's not just about free wi-fi. It's about economic sustainability and helping promote and develop both our larger cities and our smaller communities".
"A key benefit is that local businesses can take advantage of increased visitors to the area and also promote themselves online with the intention of encouraging economic benefits" Mayor McTaggart.
myKP users can use the same user credentials across all myKP hotspots when visiting other myKP coverage areas. "For users, the experience is the same whether you're using our hotspot in downtown Sydney or Newport. For local businesses, the wi-fi hotspots extend to e-commerce, e-marketing and taking advantage of online visibility" said Grahame Miles.
Nominations Called for Community Service Awards

Do you know an organisation or person that deserves to be honoured for their dedication in serving the local community?



Pittwater Council is looking for nominees for the 2007 Community Services Awards. The awards are presented annually in recognition and appreciation of the service given by many individuals and organisations to the Pittwater community.

Pittwater Mayor Alex McTaggart said the awards provide Council with an opportunity to reward and celebrate the achievements of community service volunteers and workers. "There is hardly an area in life that is not touched by their efforts and we want to acknowledge the work they do that enables our community to support and help each other."



Any resident of Pittwater is eligible and will have a demonstrated commitment to the community through their efforts and support of local activities, either as a volunteer or in the course of their employment. Organisations nominated must provide a community service to Pittwater residents, but do not necessarily have to be based in Pittwater.

The award will be presented at an evening function celebrating International Volunteer Week on Tuesday 4 December 2007 at Mona Vale Memorial Hall. All nominees will receive a certificate of appreciation, with winners receiving an award.

Nominating someone is easy! Simply complete the form online at www.pittwater.nsw.gov.au or download it and complete, then mail to 'Community Services Awards Nomination', Attention Louise Jeffs, Pittwater Council PO Box 882, Mona Vale 1660. Nominations close on 19 October 2007. For all enquiries phone 9970 1170 during business hours or email louise_jeffs@pittwater.nsw.gov.au
Clarification of Wildlife Protection areas at Mackerel Beach

Separate to the road reserves discussed above, at Mackerel Beach there are two Council owned land parcels that adjoin private property and the National Park. These parcels have basically the same natural biophysical attributes as the National Park and as such needed an equivalent level of wildlife protection. The state government relies on local government to ensure that the uses of adjoining public open space are compatible with the ongoing effective management of the adjacent national park. For this reason these parcels are proposed to be designated as Wildlife Protection Areas. As such these are areas where dogs are not permitted, as is the case within the National Park.

Why the suggestion of dedication of Council Wildlife Protection Area lands to the National Park (note, this does not include the road reserves)?

Noting the similarities of wildlife protection status on Council's land and those that apply to the National Park it was seen that there may be merit in having singular land tenure and management arrangements for what is ostensibly the same bushland of high ecological value but currently owned by different government agencies. Why duplicate management arrangements and have two separate organisations a seeking to achieve basically the same outcomes? It was for this reason that the Wildlife Protection Area land parcels at Mackerel Beach were suggested to form part of the Ku-ring-gai Chase National Park.

Why was there an attached letter to the Minister?

Because of the current status of the Council owned land (which is subject to a Deed of Trust with the Ministerial Corporation), it was noted that the relevant State Government Minister, in this case the Hon. Frank Sartor, Minister for Planning, would be required to advise as to whether lifting the restrictions on Council's land could be considered. This is a necessary first step to determine whether it is legally possible for Council to dedicate the land as part of the national park. To correct a current misconception in the community, it should be noted that the subject letter has, in fact, not been sent to the Minister, however it does outline Council's intended request of the Minister and as such is included as part of the current community consultation package.



Why reference to other Western Foreshore locations?

Given that other Western Foreshore settlements have similar issues as identified at Mackerel Beach it was foreshadowed that similar issues may arise. However the focus at this stage was Mackerel Beach. The other settlements would be the subject of further analysis, in conjunction with the community as to what should be Wildlife Protection Areas and whether to include such areas in the National Park.

What lands are generally intended to form part of further discussion?

Across the Western Foreshores there are multiple individual parcels of land of varying sizes and shapes that are either in private ownership, owned by Council or the National Park. The majority of this land is non waterfront and in some instances is a random mix of both Council and National Park lots. These are the primary Council land holdings that it was felt could be considered for National Park inclusion. In addition, along the foreshores there is also a scattering of Council and National Parks properties, some of which are located between residential lots or separated from other national park land by public roads. There should be further discussion as to the most appropriate type of longer term management for these lands given the current constraints that affect their use.

Why is there only a map set for Mackerel Beach and not the other Western Foreshore Settlements?

The reason is that at Mackerel Beach there has been more detailed analysis of the parcels to be designated as Wildlife Protection Areas, whereas at the other western foreshore settlements there is still a need for more detailed analysis. This analysis will need to engage the community, the Department of Planning and the National Parks & Wildlife Service. It may be that not all of Council's land should be put to wildlife protection at these other locations and that there may be some scope to achieve other community and environmental benefits and use for the subject land parcels, by more closely examining what land use patterns and management arrangements should be applied into the future.
Women on Water (WOW)



- is on Wednesday September 12 (ie the second Wednesday of the month) starting at midday. Come and join us at Michelle McDonald's home in Elvina Bay. Just bring a plate of food to share and something to drink. ALL OFFSHORE WOMEN OF ANY AGE are welcome.

Please phone Kerry on 9999 4092 if you haven't been to WOW before and/or have any questions.

The topic for September is: FEAR


"One of the most interesting and pervasive of human emotions, fear is present is many aspects of our lives.

Psychological fears, physical fears beset us daily. Governments and the media use fear to manipulate our viewpoints and to reinforce or alter mindsets. We have a seemingly perverse desire to watch horror movies, and thrillers. We engage in dangerous activities for the thrill of the moment – bungy jumping, rock climbing, speed skiing - the faster, the more on the edge the better.

It seems to me that fear is hugely influential in our lives and those influences can be both positive and negative.

Let's discuss the positives and negatives of fear and how these positives and negatives affect us personally in our everyday lives."
The views expressed in this newsletter are not necessarily the views of the Scotland Island Residents Association (SIRA), or any of the associated Pittwater Offshore Resident's Committees