---
click image to load pdf file
---





Wine Tasting this weekeend...
3pm on Sunday 24th March 2013

'SHIRAZ' - home to Alan and Ruth Gaines
71 Florence Terrace, Scotland Island





Greetings Wine Lovers



Oh wow! We have a remarkable list of great wines for our next tasting.
Even if you only drink red wine or white wine you will find something to please you I am sure :) A quick analysis of the list. From a white for only $6.75 to a super classy New Zealand Pinot Noir at $17 there is something for you. If this sounds like a sales pitch, it is not! All your committee would like is for you to turn up on the day and enjoy a moderate refreshment with your friends and neighbours.

Enough of the banter. The next tasting is due to be held at

3pm on Sunday 24th March 2013

. This will the perfect time to prepare your cellar with wine suited to the dark and cold winer nights that, regrettably, are around the corner.



Where

: Certainly the most appropriately named boatshed on Scotland Island - SHIRAZ - home to Alan and Ruth Gaines, 71 Florence Terrace, Scotland Island



What to Bring:

Yourself, your friends and family, a glass and, as always, something tasty for us all to enjoy.

The Wine Syndicate is one of Australia's oldest not for profit tasting groups. Always quality, always great prices. Come along, no one asked to buy. We will send you the tasting notes and order form nearer the day.

And here are the tasting notes and prices for this wine tasting.
Please remember to print and bring a copy with you. And a pencil...

See you on Sunday 24th at 3pm

Friends signup http://pittwaterwine.net46.net/



---
Sarah Carroll - Ukelele Queen Of The Bellarine
Hits Scotland Island!



Bells Wharf Creative

brings you one of the country's most heartsome players of songs self-penned and country, rollicky, rovery and mighty. Well-known throughout respected music circles in Australia and the US as a part of bands GIT, The Junes, The Cartridge Family, and The Pirates Of Beer (what recently brought down the house at Port Fairy Festival, Australia's premier FF!), Sarah is coming to the Island for a very special intimate house concert, by request of BWC, on Friday 19th April.

Sarah has worked closely with Mick Thomas (Weddings Parties Anything), Kerri Simpson, Dan Warner, Andy Baylor, Jeff Lang, Chris Wilson and US guitar legend Bill Kirchen amongst many others, and we are most fortunate to have her visit us in such an intimate setting.



Join us for a one-off house concert at Bells Wharf Creative HQ (89 Richard Road) on Friday 19th April from 7.30pm, and then bring your ukelele along for an exclusive ukelele workshop on Saturday 20th from 1.30pm.



Kids are also invited to come to BWC for a mini-workshop on Friday afternoon, from 2pm.

Bookings are essential as places are limited for this intimate concert.

Please email Jackie at bellswharfcreative@gmail.com to book or request more information.
Alternatively phone 0415159178.



House Concert Tickets $25/head




Adult Workshop participation $25/head




Child Workshop participation $15/head




https://www.facebook.com/sarah.carroll.104?ref=tn_tnmn
www.facebook.com/Sarah Carroll, Ukulele Queen Of The Bellarine
www.facebook.com/The Original Cartridge Family
www.myspace.com/thejunestunes



---
Bobbin Head Classic and traffic interruption
Sunday 24th March 2013
....Cyclists will be using

McCarrs Creek Road

, Liberator General San Martin Drive and West Head
Road, as well as streets in Turramurra, Wahroonga, Hornsby, St Ives and Terrey Hills.
.....We are mindful that these change arrangements and/ or the additional cycle traffic along McCarrs
Creek Road may cause you some inconvenience, and we will be working hard to minimise this. We
thank you in advance for understanding and support.
---
Wanted




Gardener/Lawn Mower



We are looking for a casual gardener for general gardening and lawn-mowing on a regular basis for a property in Lovett Bay.

If you are interested, please give me (Gill) a ring on 0408 722296



---
Missing




ROLLER SKATE PADS



Hi there,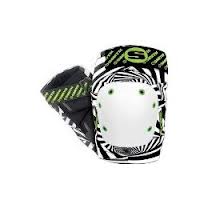 I came back from roller derby practice last Sunday 16th March to Bell Wharf and put down a bag with knee pads, elbow pads, and wrist guards, in it so I could chuck out some rubbish; of course in the 3 seconds it took me too put the rubbish in the bin, I forgot about the bag. If anyone has seen or picked up this bag I will literally kiss the ground they've walked on if they can return it to me with said pads inside. Roller Derby is a passion and I have limited funds to buy replacement padding.

My name is Mona, Please contact me on 0415211975 or monakristevic@gmail.com


Here is a picture of the knee pads. One of them is missing the top strap with the s on it. The elbow and wrist guards are simple black with white lettering- youth size. It's possible the bag also had a set of keys in it.





---
---
Missed out on a Newsletter?




Go to the archives to download previous notices



A complete set of past electronic newsletters since May 2000 can be found and read at https://ymlp.com/archive_gesgjgm.php


---
The Online Local Contact Guide

Click HERE to load
The views expressed in this newsletter are not necessarily the views of the Scotland Island Residents Association (SIRA), or the Western Pittwater Community Association (WPCA)
---