---
Contents
---
Gwyn's

Illustration 'Gossip'

To download a full version  of this months image ready for printing,  just click on the  image.










You can contact Gwyn Perkins by email at g.perkins@gwyn.com.au





---





Notice to Users of Church Point Commuter Wharf

We wish to advise that Council will be

enforcing the non-compliance of the Church Point Commuter Wharf usage as of the week beginning 6 May 2013.



Failure to display a valid sticker on your boat could result in:

placement of a sticker informing the owner to make contact with Council within 14 days
after this period council will place an impounding sticker on those who have not contacted Council and they maybe impounded after 7 days from the date displayed on the sticker,
and if impounded a release fee and infringement being issued will apply.
To avoid any problems in this regard, users are reminded to please forward signed temporary licence agreements and payments to Council as a matter of urgency

before the 6th May

.

Should residents have any further queries, please email: pittwater_council@pittwater.nsw.gov.au



---
ANZAC Day, Thursday, May 25

On a perfect morning, a good crowd of mainly offshore folk attended the local ANZAC service at Church Point.

A moving address was presented by well known offshore resident Paul Purvis, followed by Liam Rogers very able trumpet playing of the Last Post and Reveille.


It is such a pleasure to see the numbers growing each year with more and more young children attending, and the pride with which many relative display their family heroes medals and citations.



Click any image to see the PON Offshore Photo Gallery - more photos to follow soon...





---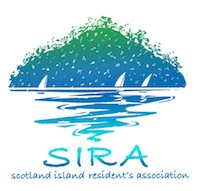 SIRA Working Groups need YOU!

Your invitation to join the SIRA Working Groups




Love the island?

Got a passion for water and waste? Interested in wharves and marine issues? Enthusiastic about our community spaces, or community collaboration? Here's your chance to get involved.

SIRA Working Groups now invite members of the community to

join

, have

their say

, and

help shape

key areas of interest.

Meetings are held every

6-8 weeks

to discuss vital issues such as

water, wharves, waste

, our

parks and reserves

, our

vision

, and how to improve

community engagement

. The decisions, recommendations and discussions are then reported to SIRA for further action.



How to get involved:



Each Working Group has a charter outlining its specific areas of interest. Please read the Charter of any Group you are interested in, then email the

SIRA Committee Team Leader

with your Working Group of interest in the subject line.

Go on: get involved!



SIRA Working Group overviews and Charters:





Community Engagement:

to enhance community participation, collaboration and engagement, as well as increase awareness of SIRAC and its work. Read the Community Engagement Charter, here then email Team Leader Betsi Beem



Island Vision:

to develop a sustainable vision for the island in consultation with SIRAC and residents, aligned with the Pittwater Strategic Plan. Read the Island Vision Charter, here then email Team Leader Jon Maxim



Parks & Reserves:

to preserve and promote a well maintained space for community access, preserving as far as possible the natural environment of each area. Read the Parks & Reserves Charter, here then email team Leader Sue Dickson



Water & Wastewater:

to ensure a sustainable Water and Wastewater plan for the island. Options must be healthy, environmentally friendly and cost effective. Read the Water & Wastewater Charter, here then email Team Leader Judy Readman



Waste & Recycling:

to consult with residents, review method and frequency of services, encourage recycling, educate on composting and vegetation. Read the Waste & Recycling Charter, here then email Team Leader Cass Gye



Wharves, Boats & Marine Issues:

to ensure public wharves are easily accessible, wharf reserves managed, provide a fair system for commuter vessel tie-ups. Read the Wharves, Boats & Marine Charter, here then email Team Leader Judy Readman

Not sure which one to join? Please email the SIRA President, with any areas of expertise and interest.

Thank you.



---

Scotland Island Rural Fire Brigade
FIRE BRIGADE MATTERS




Your Brigade




Phil Clear has finished his BF training and passed assessment  and is now an operational fire-fighter. Phill is also equipment officer .

We are building a better and more efficient brigade and welcome the following probationary members;



Kerry Baird
Aaron Bradley
Chuck Bradley
Anthony Bush
Kale Hally
Stephen Hally
Stewart Hasell
Stewart Hodges  (who has become the social secretary)
Mark Kirby
Peter Lalor
James Leslie
Jon Maxim
Stephen Pollard
Garrett Sherman
Hubert van Mierlo  (who has become secretary)
David Wagner - M... (Waggs)



The probationary members will undergo training on the island prior to assessment at Terry Hills, they will be trained and mentored by our brigade on the island under the watchfull eye of our new training officer Wayne Gluyas.

If you are interested in joining the brigade and feel you can make the commitment please contact any member of the brigade or come and see how we operate at Brigade training 9.0am at the fireshed first Sunday of the month.

David Wardman SIRFB
9999 5944
david@wardman.com.au



---
Scotland Island Winter Fire Shed Dinner
Saturday May 11th, 7pm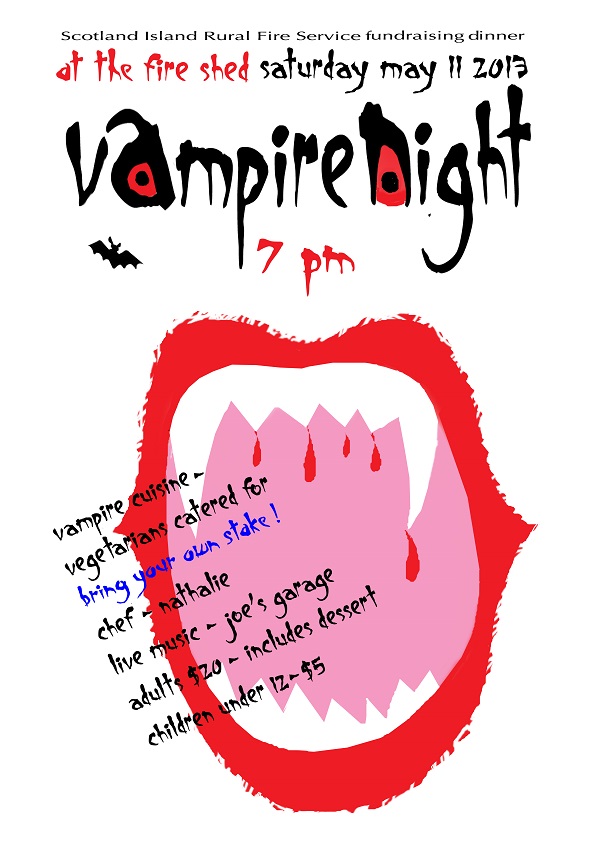 Cuisine by Nathalie & the Crew
Includes Dessert

Live Music Joe's Garage
Adults $20
Children under 12 $5

---

Dogs must be restrained whilst on the Ferry

We have had several complaints from passengers regarding dogs behaviour on the ferry. We would like to

remind all dog owners

that they must

keep their dogs on a leash at all times

whilst on the Church Point Ferries.

Currently, dogs are not generally permitted on Public Transport in NSW unless in a travelling box. However, we feel that the dog owners who are responsible should be able to travel with their pets on the ferry without this inconvenience.

However, in allowing dogs on the ferries we expect a level of responsibility from the dog owner. They must ensure that the dogs are always on a lead and behaving in a socially acceptable manner. This includes not allowing dogs on the seats, not allowing them on board wet or dirty, and they should not at any time cause any distress to other ferry users.

Restrained and controlled dogs will continue to be allowed on the ferry at the Ferry Masters discretion. However, unrestrained dogs will not be permitted to travel on the ferry and owners may face a total ban on the Church Point Ferry Service if continued flouting of the use of leashes continues.



---
Offshore Community Choir 'The Last Ferry Home'


**Call for members **



As acappella legend Tony Backhouse said: 'Everyone wants to sing. Singing with others in harmony is a total joy.'

Do you love to sing? Have you always had a secret desire to sing?
You don't have to have a 'great' voice to get involved- when you sing in a group, it is everyone's voices added together that makes a beautiful sound. You don't have to do a solo unless you want to. The ability to read music is not required.

We are a small friendly group who meet on Saturdays and work on a (fairly) simple acappella repertoire with two and three part harmonies. We sing an eclectic mix of songs: a bit of gospel, some world music, the occasional pop song. And of course tea and cake is also a important feature...

We meet Saturdays 2.30-4.30 at various island houses. Cost is $10 per week for lesson materials, leader's preparation time, tea etc.

Contact Jessica on 0422474279 or email jessica_mcgowan@yahoo.com.au for more info.



---
SALVATION ARMY RED SHIELD APPEAL
SCOTLAND ISLAND & BAYS VOLUNTEERS NEEDED
SAT 25 & SUN 26 MAY 2013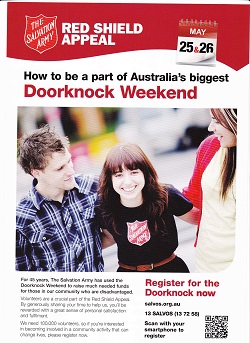 Hi everyone,
 
The annual Salvation Army Red Shield Appeal is on

Sat 25 & Sun 26 May

this year and I'm getting started early to coordinate the Island & Bays doorknock campaign for this wonderful cause. With the fantastic support of local businesses (ferries, water taxis and cafes) we achieved a great result last year, so I'm hoping that with more doorknock volunteers, we can raise even more. I am looking for energetic and enthusiastic people who can spare an hour or two-everyone is welcome. For any high school students involved in the Duke of Edinburgh  Award, this is a great community service opportunity.
 
Thanks,
Jenny Frazer

Ph:

99994460


Mob:

0410533728


Email: jenny_frazer@hotmail.com


Click image to load flyer





---

Local Council Notices

Pittwater Food & Wine Fair Bigger than Ever!



The Pittwater Food & Wine Fair will take place at Winnererremy Bay Reserve in Mona Vale on Sunday
5 May between 10am and 4pm.

Fourteen wineries together with 4 Pines Brewery and Feral Brewing will be at the Fair for tastings, along with gourmet food stalls. Visitors can also choose from a selection of hot food including Himalayan, Thai, Mexican, Dutch, Spanish, German and Turkish.

Gourmet food on offer to try and buy includes freshly baked breads, biscuits and cakes, olive oils, roasted nuts, jams and chutneys. Brian Lizotte from Lizottes Restaurant will hold cooking demonstrations throughout the day.

Mayor Jacqui Townsend said this year's Fair would be the biggest yet, including a 'volunteer expo'.

"Last year we estimated around 4000 people came and had a great day out, so we're hoping for even
bigger numbers this year," she said.

""Over 20 volunteer organisations will be at the Expo, highlighting how people can give just a few hours a week to our community," said Cr Townsend.

Another highlight of the Fair will be a 'sustainability lane' of eco-living stalls offering tips on saving power and recycling, activities for children and a live native animal show.

Live music from the 2 Shots Classic Rock Band and the Kristen Lane Band will play throughout the day and a range of kids entertainment will be available, including bungee tramp, dodgem cars, teacup rides, a uni-cyclist, arts & craft, cake decorating and face-painting.

The winners of the Fair's online competition will be drawn at 2pm. Enter online at
www.pittwater.nsw.gov.au/foodandwinefair

Winnererremy Bay Reserve is located at Mona Street, Mona Vale. Parking is available at the Council
car park adjacent to the reserve (pay and display) or at Pittwater High School for a gold coin donation.
Free bike racks are also available.

Pittwater's fourth Food & Wine Fair is proudly sponsored by URM, McWilliams Mt Pleasant, Hunter
Valley and Currawong Beach Cottages and supported by Cooks Lot, Lizottes and First Creek Wines.

For more information about the Food & Wine Fair, contact Nikki Griffith on 9970 1355 or visit
www.pittwater.nsw.gov.au/foodandwinefair

Nikki Griffith, Pittwater Council Ph: 9970 1355


---
Local Artists Invited to apply for Artzpace 2014T





Pittwater Council is inviting emerging local artists to apply for ArtZpace 2014. 



Held in January, ArtZpace is a biennial project in which up and coming artists get to plan and present a professional exhibition.  The show is staged at the Avalon Recreation Centre. 

Council's social and community development coordinator Melinda Hewitt said ArtZpace offered young and emerging artists the chance to display and sell their work in a professional setting, while also building their networks and skills as artists.

"They can draw upon the expertise of an art show coordinator to guide the planning, hanging and marketing of their work," said Ms Hewitt.

"In 2012, 13 artists were chosen to exhibit their work over the ten day exhibition," said Ms Hewitt.

"The group was highly successful in making sales and promoting their works to a wider audience, with some artists being approached by private galleries and for commissions," she said.

"ArtZpace is a popular fixture in Pittwater's cultural calendar.  It provides excellent exposure for emerging artists, as well as a great opportunity for audiences to access art," Ms Hewitt added.



Applications for ArtZpace 2014 are now open and will close at 5pm on Friday 31 May 2013. Exhibition space will be available from Friday 3 January to Sunday 12 January 2014.



Application packs and further information on the ArtZpace 2014 project can be obtained from Council's customer service centres and libraries or at www.pittwater.nsw.gov.au/artzpace

For more information call Zoe Johnson, Community Development Officer at Pittwater Council on 9970 1171.


---
Pittwater's Finances Rated as Sound



A NSW Treasury Corporation report on the financial sustainability of the state's 152 councils has rated Pittwater as 'sound'.

The rating means that Pittwater is in the top 20% of NSW councils for long-term financial viability.

The report defined financial sustainability as being the ability 'to generate sufficient funds to provide the levels of service and infrastructure agreed with its community.' It looked at each council's financial results between 2009 and 2012 and their 10 year financial forecasts, focussing on key benchmarks such as operating performance, liquidity, the level of debt, capital expenditure and asset management.

Mayor Jacqui Townsend said the report vindicated Pittwater's approach to long-term strategic planning.

"The Council has placed great emphasis on financial modelling and future projections for income and expenditure and was one of the first councils in the state to produce long-term financial and asset management plans," she said.

"On average we are spending around $20 million on capital works and projects each year which our community have told us they want."

General Manager Mark Ferguson said the Council's operational plan for the next four years and its 2013-2014 budget were currently on public exhibition for comment.

"We're having a community meeting on 1 May to take questions from residents about our budget and delivery program."

Mr Ferguson said the Council's budget projections for the new financial year showed a forecast surplus of around $1 million.

"We are also starting work on major capital projects this year, including the $3 million redevelopment of Avalon Beach surf club and the $6 million multi-storey car park at Bungan Lane Mona Vale."

To view the Council's delivery plan and 2013-2014 budget visit

www.pittwater.nsw.gov.au/exhibition

To RSVP for the community meeting on 1 May phone 9970 1224.


---
Avoid Drink Driving - Choose a Plan B


Drink driving is one of the biggest killers on our roads after speeding, and Warringah and Pittwater Councils are encouraging everyone who goes out drinking to choose a Plan B instead of driving.

"Men make up 97 per cent of drink drivers involved in fatal crashes," said Peter Wright, Warringah Council's Road Safety Officer. "Despite the dangers, too many men on the northern beaches continue to drink and drive, seemingly without considering the potentially deadly consequences."

Although the Plan B road safety campaign is primarily targeting young men, the message should be heeded by all age groups and genders.

"When planning a night out that involves drinking, we encourage everyone to look at alternatives to drinking and driving – ensuring the car is not an option," said Michelle Carter, Pittwater Council's Road Safety Officer.

The Plan B road safety campaign is featuring in print, radio, TV and online advertising as well as on the back of buses and taxis.

"This campaign is not about telling people what to do, it's about reminding them in a positive way about the alternative choices they have to driving," Mr Wright said.

Although the Plan B advertising is partly humorous, there is a serious message to the ad - if you drink and drive you run the risk of being arrested and losing your licence, and worse
still, ending up in a serious car crash, potentially injuring yourself and others.

"There are plenty of Plan Bs. Avoid drinking and driving during the holidays and every week of the year," said Ms Carter.

For more information please call the Communications Team
on 9942 2221 or media@warringah.nsw.gov.au



---
Chuck Bradley - Nostlagica


Manly Art Gallery & Museum



Details of dates and talks can be found in the accompanying poster....




---
Floating Landcare is coming to Scotland Island!

Residents are invited to join in and help tackle the weeds in Catherine Park on

Saturday 11th May

.   This is an opportunity for residents to join with volunteers and be a part of Floating Landcare, a project being coordinated by the Hawkesbury-Nepean Catchment Management Authority in partnership with Pittwater Council and others, with funding from the NSW Environmental Trust.



Rebecca Mooy, Floating Landcare Coordinator said it's a great way for people to get directly involved in improving their local landscape, see new sites and meet like-minded people. Volunteers get a free lunch and snacks and it's really a chance to get out there and learn some new bush regeneration skills.  We will work together on the day to manage the spread of weeds assisting the bushland in the Park to recover.


Willing residents should meet in Catherine Park at 9am.  Others coming to the Island to help out should meet at Church Point Wharf at 8:30am. Volunteers need to bring along a bottle of water, wear long sleeves, trousers, enclosed shoes, hat, sun cream and bug spray (RID or Bushmans).  All tools, gloves and training will be provided.  This is a FREE activity and includes the transport to and from the Island. The day will conclude at 1pm on the Island and for those returning to Church Point we anticipate returning by 1:30pm.

To assist with catering and ferry bookings your RSVP is essential please contact Rebecca Mooy on 02 4725 3055 or email rebecca.mooy@cma.nsw.gov.au by Monday 6th May 2013.  Places are limited to 20 volunteers.

Can't make this activity but would like to find out more?  There are another 7 Floating Landcare activities planned for the remainder of 2013.
To download a copy of the 2013 Floating Landcare Calendar visit
 http://www.hornsby.nsw.gov.au/environment/bushland-and-biodiversity/floating-landcare



---

AUTHOR TALKS



Air Disaster Canberra.




The

plane crash that destroyed a

government





By Andrew Tink



1940 Wartime Australia. Key members of Menzies' govenment die in a fiery plane crash. What went wrong and what happened next?
Controversially, this book also tells the story of whether the Air Minister rather than the RAAF pilot had been at the controls.



Author Talks 2013




Date:

Thursday 30 May 2013


Time:

6.30pm


Venue:

Mona Vale Library
1 Park Street, Mona Vale


Cost:

$8.00 Adults
$6.00 Concession - Pensioners and Students (passes must be shown)


Phone:

9970 1600
Bookings essential!
Payment within 3 days of booking


---

Face of Extraordinary:



Volunteers





By Stephanie Brown





VOLUNTEERS PORTRAYED IN AUTHOR TALK



To celebrate Volunteers Week, Mona Vale Library will host local artist and teacher Stephanie Brown presenting her recent book and art project: Face of Extraordinary: Volunteers on Wednesday 15 May.

The book Face of Extraordinary: Volunteers combines the portraits and personal stories of the many volunteers who work for various non-profit organisations and groups on the northern beaches.

Inspired by those who battled the Black Saturday fires in Victoria, Stephanie was concerned that communities did not hear enough about the kind deeds of those who give us hope and inspiration in times of need.

She returned to Sydney to discover other extraordinary individuals within her own community. 

Stephanie Brown's composition for this project included 22 portraits of 22 volunteers with each portrait 40 cm2 in size, painted in oils and wax, which were produced over a two-year period.

The 22 portraits were exhibited at Avalon Recreation Centre as part of the Artspot show in January this year.

A full time artist, teacher and a committee member of Portrait Artists Australia, Stephanie Brown has been selected as a finalist in many Australian portrait awards including the Black Swan Prize in Perth for her portrait of inventor Sam Kutner OAM and also the Archibald Salon de Refusès for her depiction of Sydney Morning Herald journalist, Adele Horin.

The free talk will run from 5pm until 6.30pm at Mona Vale Library, 1 Park Street, Mona Vale.  Bookings are essential; to book phone 9970 1600.
 has barely been recognised.



Author Talks 2013




Date:

Wednesday 15 May 2013


Time:

6.30pm


Venue:

Mona Vale Library
1 Park Street, Mona Vale


Cost FREE




Phone:

9970 1600
Bookings essential!
Payment within 3 days of booking



---
Kindy Trivia Night
Saturday 18 May - 7.30pm, Scotland Island Hall

---
Asparagus Out at Morning Bay.



Thanks to all those that stayed at the Pittwater YHA and worked two April mornings removing Asparagus Fern from Morning Bay.



Thanks to all the locals that joined in as well.

The next Weekend Asparagus out event at the Pittwater YHA is 6 - 8 September.

Contact Sarah and Michael on P: 99995748 or E:

pittwater@yha.com.au

to  join in.

Work sponsored by the Hawkesbury-Nepean Catchment Authority with funding from the Australian Government's Caring for our Community Programme. Project: Pittwater Estuary Care.

Regards,
Michael



 

---
Found


GPS


During the week-end my young granddaughter brought home a hand held Garmin GPS 72 which she had picked up somewhere. Might even have been left at Bells Wharf deliberately by someone who had no further need for it. It appears to be in working order.

I have it if someone wants to claim it

John Thixton
jthixton@hotmail.com



---
Free


Couch


Couch 2 1/2 seater + armchair
Call or text Nicole 0403 229 677


---
Baby Gear


High chair and room divider/gate/playpen.
Both in good condition and free!

Col & Marjolyn Batt, Florence Terrace
9997 4037



---
For Sale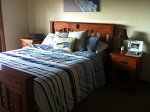 Double Bed


Hardwood queen bed and 2 bedside tables for sale .in good condition
$250 Ono.

Phone Julie ,99795135



---
Upright Stove & Bed


Brand New Single  Bed & Base ready to pick up now  for sale $200
Chief stove good working order being disconnected  prior to 11th May $200

Julie Munroe
0438261252
jules@bakemark.com.au





---
---
The Local Guide
Community Information
Scotland Island Web Site

 www.scotlandisland.org.au

What's On in Pittwater - Self Editing Event Calendar 

click to go to the Calendar

Scotland Island Community Vehicle -

0404 103 700
Number, Usage & Charges

Scotland Island Rural Fire Brigade -

9999 4404
http://www.sirfb.org.au

West Pittwater Rural Fire Brigade

- 9997-3795
www.westpittwater.rfsa.org.au

Offshore Photo Gallery

offshore gallery
Scotland Island Residents Association (SIRA) Membership Application

- click here to download
West Pittwater Community Association (WPCA)

- http://www.wpca.org.au
Scotland Island Water


SI Emergency Water Contacts and Guidelines for water: click here for information and contacts
Scotland Island 'Water Agreement' - click here to download
Scotland Island Children's Centre

- (SIOCS - Scotland Island & Offshore Childrens Services)
Catherine Park (Long Day Care Service)  7.30am - 5.30pm (Tues, Weds, Thurs & Friday)
Other services include: School Holiday Programme / Facility & Equipment Hire
For information call 02 9979 7856 or email:  siocs@comcen.com.au
Scotland Island Community Hall Bookings:

  Kez on 9999 4092 or kezborthwickbolton@gmail.com
---

Transport
---
Real Estate
---
Services, Clubs & Accommodation
---
Island Classes (Fitness, Dance, Art etc)
Pilates, Meditation and Group Fitness with Patrice

-  0406 483 036 patrice.corrie@gmail.com
Anusara Yoga

-  Thursdays -  0421762236 dominiquemarill@gmail.com or floydcbg@ozemail.com.au
Art with Max

- Watercolour classes. Phone Max on 9997 4527
Art Classes

- drawing and painting in oils, acrylics and mixed media- Marion 9979 3993 or 0431 457 431
@ Nathalie's Table - Cooking Classes

- Mediterranean cooking - Nathalie - 9999 4449
Dru Yoga

- Tuesday 9.00 to 10.30 Tuesday morning - Phone Katya on 0414 187 916
Dynamic Yoga

  - Saturdays from 9am - 10.30am 0402 752465 nadineomara@gmail.com

---
Groups
Gurdjieff / The Forth Way

- Call John on 9979 5584, Marion on 9979 3993 or Anne on 9999 3478
Green Group For Catherine Park

- Run by SIOCS - Emmie Collins on 0405 330 781
WOW - Women on Water

- meets 4 times a year - Jenny Frazer 0410533728 / 99994460.
Parents & Kids Groups Playgroup

- Run by SIOCS - email Emma trysemz@tpg.com.au
Scotland Island Players

- contact Bob or Kez on 9999 4092
Catherine Park Bush Care Group

, 2nd Sunday @ 9.30am, Sharon Kinnison @ 9997 6017
Elizabeth Park Bush Care Group

, 1st Saturday @ 9 am, Bob Bolton @ 9999 4092
Island Thinking Group -
Roy Baker, 9999 6891, roybaker99@yahoo.com
Offshore a capella choir

–  Saturdays at 2:30 pm, SI Community Hall. Call CB on 9997 2035.
---
Government Organisations
---
Airlines, Buses and Railways
---
Weather
Scotland Island Tides, Moon phases, Sun rise & set
Local Weather Forecast

Radar weather for Sydney (128k circle)
---
Emergency Contact Numbers
ALL EMERGENCIES (Police - Fire - Ambulance)
000
Police Assistance Line & Information
13 1444 or 9281 0000
Broken Bay Water Police
9910 7899 or 0412 162 093
Marine Rescue Broken Bay - Weekend

(

02) 9999 3554 - (02) 8411 1121



Marine Rescue Broken Bay - VHF Radio channel

VHF Radio Channel:

VHF 16


27MHz Radio Channel:

86 or 88



Scotland Island Rural Fire Brigade 
9999 4404
NSW Fire Service General Information 9265 2999
9265 2999
Rural Fire Service General information
9450 3000
State Emergency Service, Warringah/Pittwater SES
9486 3399
National Parks & Wildlife Service: 000, general information
9457 9322
Dept of Community Services: general information
9977 6011
Sydney Water
132 090
Energy Australia
131 388, (ah) 131 909

---
Join SIRA
You can now join the Scotland Island Residents Association by
clicking here.
Please print the page and return the completed form to SIRA at this address:
The Treasurer, SIRA, PO Box 70, Church Point 2105.
Please NO CASH.

Contact SIRA at
 sirapittwater@gmail.com
Join WPCA

To join the Western Pittwater Community Association, contact Michael Wiener at
m2wiener@bigpond.net.au
---
Archived Newsletters


A complete set of past electronic newsletters since May 2000 can be found and read at https://ymlp.com/archive_gesgjgm.php  or by clicking here or by visiting the Mona Vale Library.

The Island website is at www.scotlandisland.org.au


---
To Contribute


If you would like to contribute to this newsletter it's easy!. Send an e-mail to the editor (editor@scotlandisland.org.au) or by clicking here. Type your contribution (100 words or so would be fine) and assuming it is of general interest to the community, does not include matter of a political nature and is not offensive, it will appear next month.

Subscription Information


To get on and off this newsletter,

click here

or got to:

http://www.scotlandisland.org.au/signup .


To change your address, click the 'modify' link at the bottom of this newsletter or send an email to the

editor@scotlandisland.org.au


---
Follow the PON
---
The Online Local Contacts Guide
 Click HERE to load
The views expressed in this newsletter are not necessarily the views of the Scotland Island Residents Association (SIRA), or the Western Pittwater Community Association (WPCA)

---