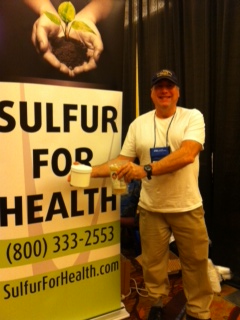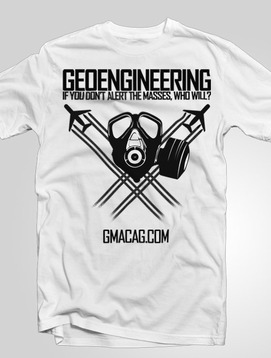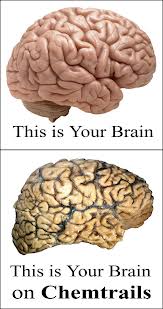 I will participate in the march closest to me in Vancouver BC Canada, where I'll be handing out a flyer about sulfur and other methods of detoxification, since many people don't realize we're undergoing massive biological assault or that there are things we can do to protect ourselves from this planned genocide!
(NASA has announced their intention to use chemtrails to kill off 90% of the world's population so the ruling elite can replace us allegedly "usless eaters" with cyborgs and robots. See NASA's pdf file about this, don't get mad, get even!! The ruling elite can only pull off this scam if we let them and you sit on your hands and fail to get involved! (So please
get involved!)
INFLUENTIAL FORMER PREMIER OF BC CANADA IS AWAKE AND TAKING ACTION!!
A growing number of important people such as the former Premier of British Columbia Canada,

Bill Vander Zalm

are getting involved in the fight back! (Equivalent to a Governor of a US State) I am in touch with Bill who lives near me in Ladner BC Canada, and

he just filed a Freedom of Information Act request with the Canadian government about chemtrails

. Hear this radio interview with Bill, and see this article of his! (With your help and involvement, we can awaken more influential people like Bill and we can rip the lid off this genocide scam!)

(See my flyer below, and please check this site to find the closest march to you, and alert your friends, family, coworkers, anyone within your sphere of influence, the life you save could be your own!)
(Please go to his site to see how you can help make this film possible by making donations and preordering copies which you can copy and hand out to more people!
Dane Wigington of geoengineeringwatch.org and Michael Murphy are two of the organizers of this important march against chemtrails, and they deserve massive, widespread support!
Please copy my flyer (below) and pass copies out at the March in Your City and to onlookers! We must alert people to the ruling elite's planned genocide via geoengineering, and how people can detox using sulfur and other methods to protect themselve in the face of this huge threat!
WARNING: YOUR LIFE IS THREATENED BY GEOENGINEERING (CHEMTRAILS)
HERE IS PROOF AND INFO ON HOW YOU CAN PROTECT YOURSELF
AND YOUR FAMILY BY DETOXING THE TOXIC HEAVY METALS,
NANOFIBERS, MYCOPLASMA, DESSICATED RED BLOOD CELLS, &
ANTIBIOTIC RESISTANT BACTERIA BEING SPRAYED ON US
Don't take my word for it that your life is in danger, read this NASA document:
https://ymlp.com/z1mdsi
from their lead scientist in which he flat out announces the ruling elite's plans to cull the human herd in favor of a trans humanist future in which we "usless eaters" are to be replaced by cyborgs and robots.
Watch this documentary film "Why in the World Are They Spraying?"
about geoengineering.
http://www.youtube.com/watch?v=mEfJO0-cTis
See the documentation on this website www.geoengineeringwatch.org
More documentation at www.aircrap.org and at
The spraying is ostensibly happening to "stop global warming". This is a lie! The real reasons are brought out in the film "Why in the World Are They Spraying?" They Are:
1. To reduce global population per UN Agenda 21, a 40 Chapter Blueprint for Population Control.
2. For Weather Modification, see the patents for weather modification at www.geoengineeringwatch.org
3. For Military Purposes so the Scaler Weapons will work such as HAARP, a huge array of microwave antennas on 39 acres in Gakona, AK Weather is now being used as a weapon. Hurricanes can be intensified and steered to intended landfall. Tornados can be intensified and created. This is all happening now!

HOW YOU CAN DETOX THE HEAVY METALS AND OTHER CRAP BEING SPRAYED ON US
We are all being sprayed with billions of pounds of toxic heavy metals that are in our air, water, and soil contaminating our food. We are also being sprayed with antibiotic resistant bacteria, nano fibers, mycoplasma, and dessicated red blood cells. This spraying is causing a huge increase in Alzheimers, Cancer, Morgellons disease, Asthma, Allergies, Mental Illness and numerous other illnesses.
You must protect yourself and your family! Here is how:
Go to www.sulfurforhealth.com and learn about the healing effects of sulfur, a mineral that opens up cell membranes allowing oxygen to flood into the cells, and which pushes out toxins, so they can't hurt you. At this site also see this section on detoxing where you can learn additional ways to detox:
http://www.sulfurforhealth.com/How-do-Detox.html
Buy sulfur here:
http://www.sulfurforhealth.com/BUY-SULFUR.html
If you want a discount, order 10 pounds at $32/ pound (free shipping within USA), contact John Hammell at jham@iahf.com for more details on ordering.
If you qualify for a wholesale account, I will sell you 20 lbs or more at $22/ lb., contact jham@iahf.com for details.
This is the best MSM in the world!
Most MSM does not work well in the body due to being contaminated with silicon dioxide, and due to being overheated to 486 degrees which damages it so it can't grow the crystals necessary to open up cell membranes so oxygen can flood in. Protect yourself and your family with Sulfur you can TRUST:
http://www.sulfurforhealth.com/BUY-SULFUR.html
. Questions? 1-800-333-2553 Toll Free North America Pacific time H&W or 1-360-945-0352 Pacific time H&W or email me at jham@iahf.com Sign up for alerts at www.iahf.com and see archived e-alerts at www.iahf.com

------>
Please participate in the march, and please pass out my flyer to other marchers and onlookers! We must work together against the ruling elite, or we will all be culled, and microchipped! They know how to protect themselves, we must educate more people so we can fight back!
Please let me know if you will be marching on Sunday!
Please encourage more people to turn out, and become part of history!
The life you save could be your own!!