JENNIFER CHAMBLISS BERTMAN
The Unbreakable Code
Thursday, May 4 at 7 PM


Join us for an evening with Jennifer Bertman, whose novel Book Scavenger inspired West Portal's epic book scavenger hunt last Saturday! Bertman will be reading from her sequel, The Unbreakable Code.

Sleuthing buddies Emily and James know that Mr. Quisling is up to something mysterious. There's the coded note he drops at a book event, followed by a trail of encrypted messages in Mark Twain-penned books hidden through Book Scavenger. What's most suspicious is that each hidden book triggers an arson fire. As these fires multiply, the duo discovers that Mr. Quisling has been hunting a historical puzzle - the Unbreakable Code - and they must race to crack this code before it's too late.
---

Special Reading Featuring:
CAROLINA DE ROBERTIS, JEWELLE GOMEZ,
KATE SCHATZ, AYA DE LEON, & ELMAZ ABINADER
Radical Hope: Letters of Love and Dissent in Dangerous Times
Wednesday, May 10 at 7 PM

We are pleased to be hosting a special reading from Radical Hope, a collection of letters to ancestors, children five generations from now, strangers in grocery lines - to any and all who feel weary and discouraged. These are written by award-winning novelists, poets, political thinkers, and activists - some of whom will be reading at the event. Provocative and inspiring, Radical Hope offers readers a kaleidoscopic view of the love and courage needed to navigate this time of upheaval, uncertainty, and fear.
---

Pantsuit Nation Meetup!
with KIMMA BARRY, and other guest speakers
Thursday, May 18 at 7 PM

In celebration of the release of the book, Pantsuit Nation, we are excited to announce an evening with the book's namesake organization, hosted by Pantsuit Nation administrator Kimma Barry. Contributors will provide a behind-the-scenes look at Pantsuit Nation, sharing resources and strategies about how to be effective community activists. The organization will be partnering with a local progressive group or charity, and there will be a raffle during the event.

Don't miss it!
---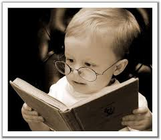 Our Anniversary Sale is here!
20% Off All Books, Cards & Gifts in the store
Friday, May 19 - Sunday, May 21


---